2020-2021 Season: Generations II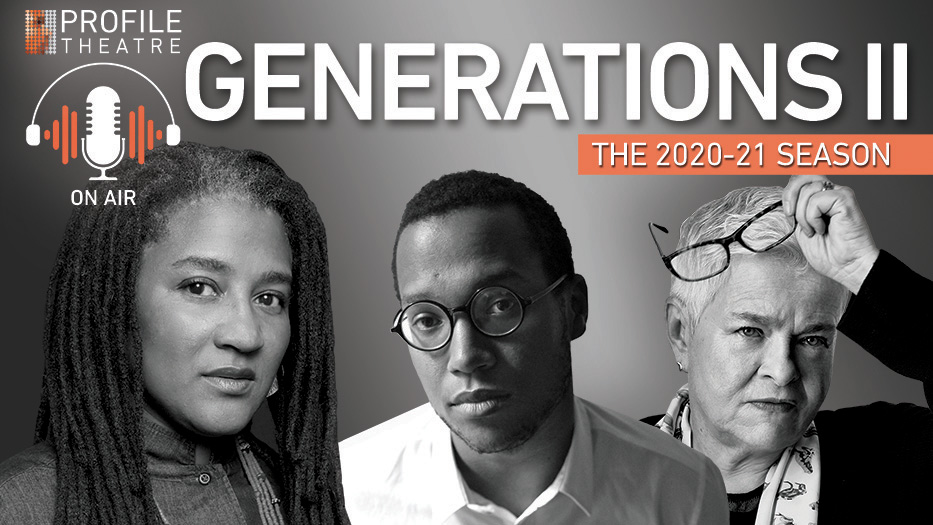 "I think it's safe to say that Season 23 at Profile Theatre is not what we imagined when we dreamed up this 2 year exploration! Who could have known how radically our world would change and change again? One thing remains constant: our need for art that opens our minds and softens our hearts, art that deepens our collective compassion.

Our 2020-2021 Generations II season was intended as the second part of our two-year exploration of Paula Vogel, Lynn Nottage and Branden Jacobs-Jenkins, and we remain committed to these groundbreaking artists with our new platform Profile Theatre On Air.
Though we can't gather in the theatre just yet, our world can be no less rich and abundant. I can't wait to share the vision of these extraordinary artists with you."
-Josh Hecht, Artistic Director, Profile Theatre
LEARN MORE ABOUT THE PLAYWRIGHTS HERE

REVISIT 2019-2020 HERE
AUDIO PLAYS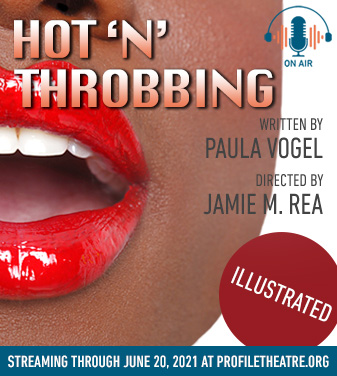 HOT 'N' THROBBING by Paula Vogel, directed by Jamie M. Rea
Where does obscenity begin? Charlene's on a deadline. She's a single suburban mom writing feminist erotica to support her kids. Her family depends on her to keep food on the table and to keep her dangerous, obsessive estranged husband away from them. Obscenity begins at home. But it's not the screenplays that are obscene.
DETAILS

PAST AUDIO PLAYS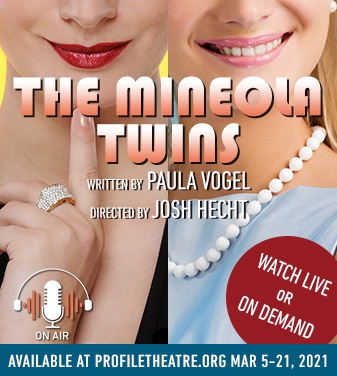 What's the difference between good and evil? Myrna and Myra, almost identical twins, battle each other through the Eisenhower, Nixon and Reagan/Bush years over virginity, Vietnam and Family Values. "The political and cultural divides of American life are roundly decried even as they are exuberantly spoofed in Paula Vogel's THE MINEOLA TWINS, a bright cartoon of a play…Vogel's text is…like The Carol Burnett Show with a political consciousness…its go-for-broke adventurousness is endearing, and it's…divinely funny." -Variety.
DETAILS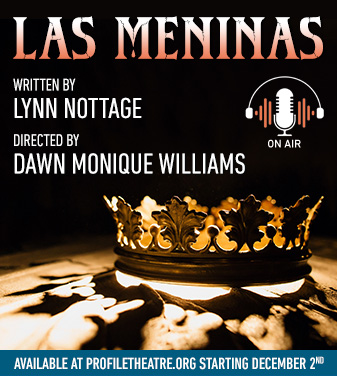 LAS MENINAS by Lynn Nottage, directed by Dawn Monique Williams
Whose stories are either erased from history, or never recorded at all? This is the Baroque-era true story of an illicit romance between Queen Marie-Therese (wife of Louis XIV) and her African servant, Nabo Sensugali, a Little Person from Dahomey, and the hilarious consequences that scandalized the French court.
DETAILS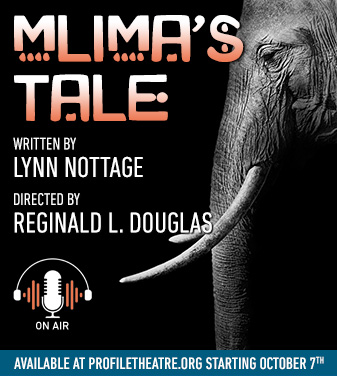 M'LIMAS TALE by Lynn Nottage, directed by Reginald L. Douglas
What deals will we make to get what we most desire? Meet Mlima, last of the "big-tusker" elephants in Kenya, trapped by the underground international ivory market. As he follows a trail of greed and desire as old as trade itself, Mlima takes us on a journey through memory and fear, history and tradition, want and need, and the complicated deals we make with ourselves and each other to get what we most desire.
DETAILS
COMMUNITY PODCASTS
This season we're offering two new community podcast series available to members and non-members for free!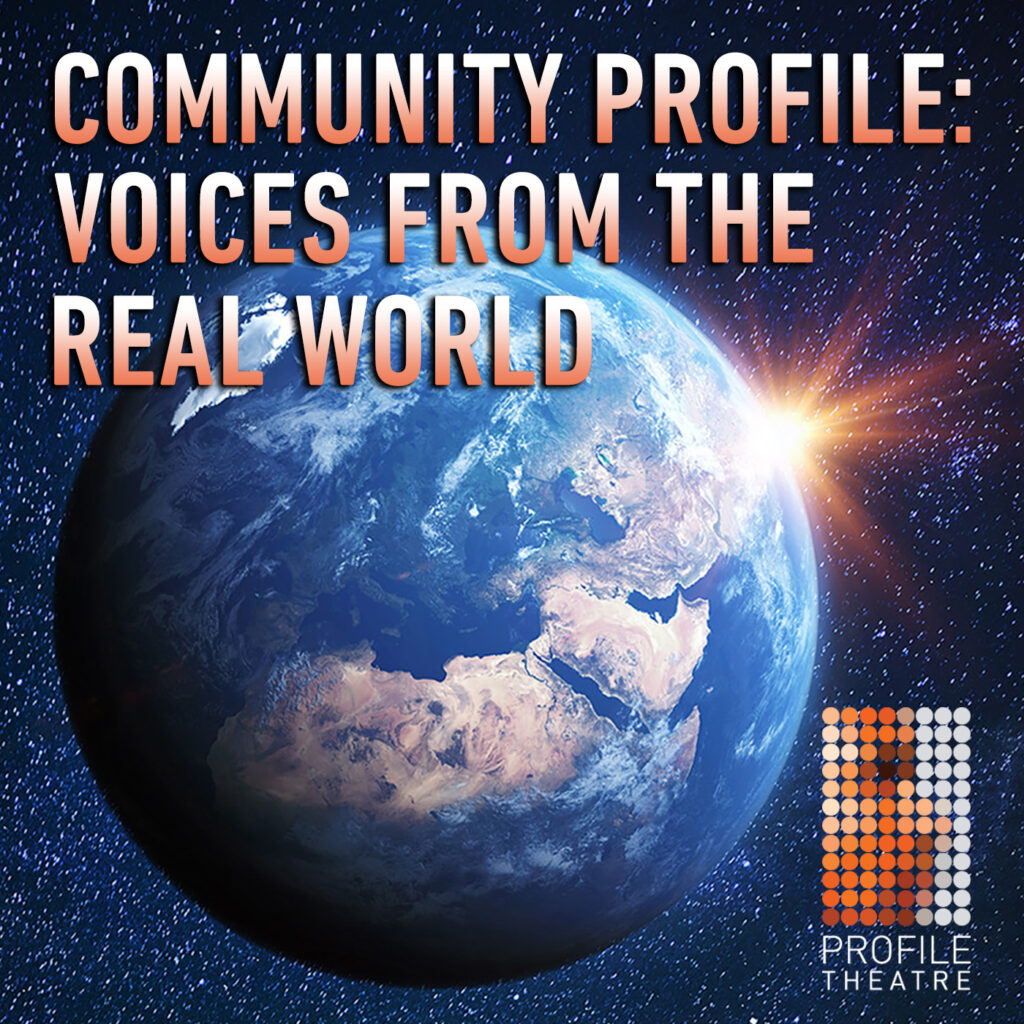 COMMUNITY PROFILE: VOICES FROM THE REAL WORLD
Featuring participants from our signature community engagement program telling their own stories of resilience and hope and sharing their writing from this one-of-a-kind community workshop.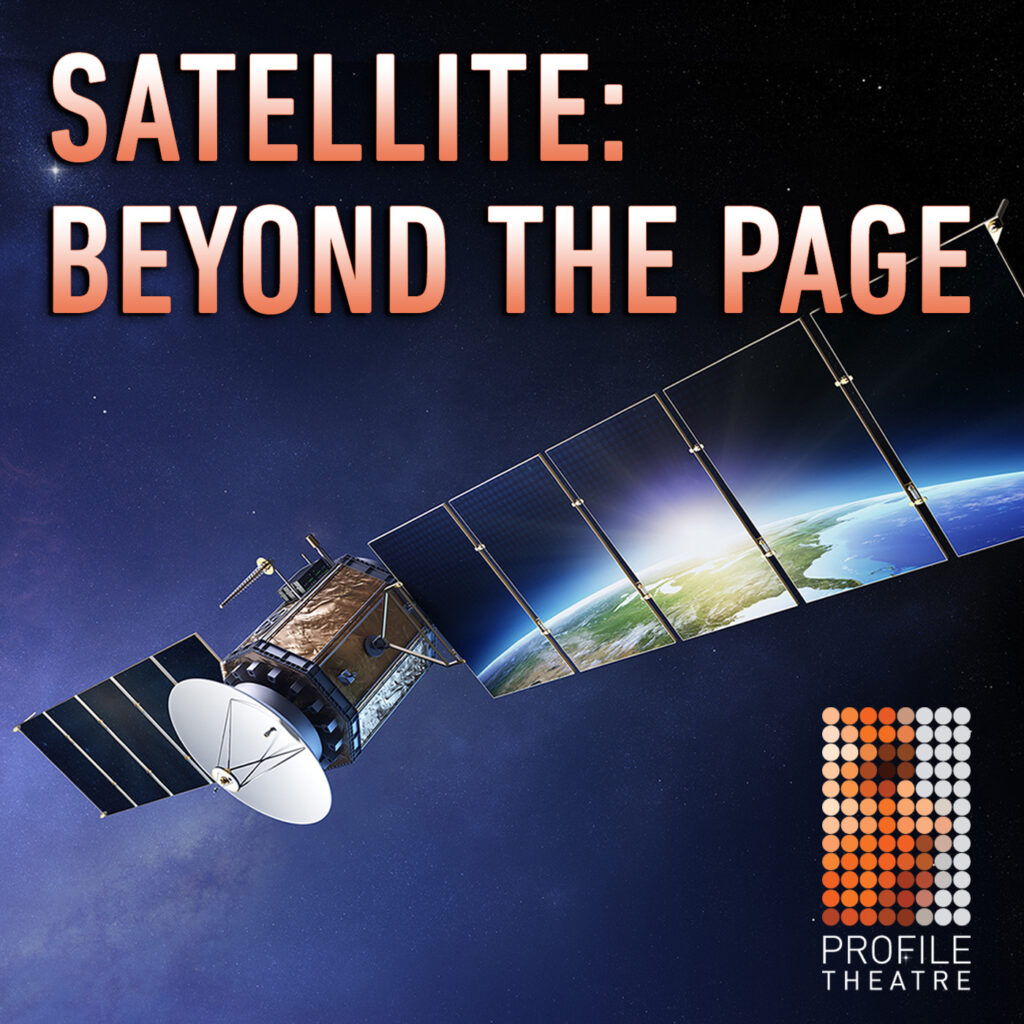 SATELLITE: BEYOND THE PAGE
Artist profiles, concerts, lectures and feature stories from our In Dialogue programming to help you go in depth into the questions and topics raised by our audio plays.