FIRST GENERATION AMERICANS & ARRIVING COMMUNITIES: PART 2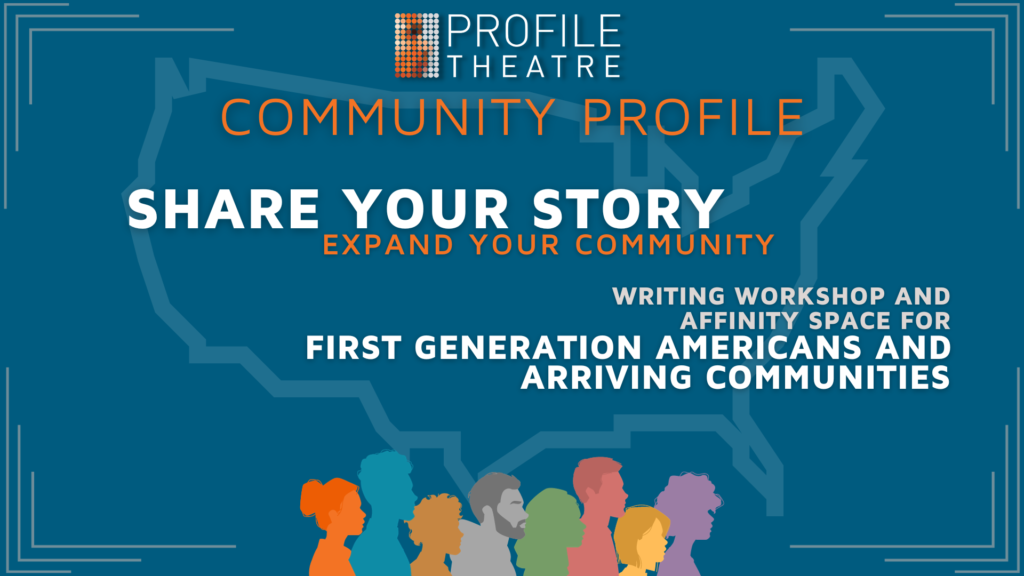 You're Invited to Share YOUR Story with Community Profile!
Profile Theatre's Community Profile program invites members of Portland and surrounding areas to join a community cohort exclusively for a specific Affinity Group. We create an affinity space centered around monthly writing workshops with award winning writers and exceptional teachers, where writers with any level of experience are encouraged to tell their stories.
This season, Profile explores the work of three dynamic playwrights whose work reflects the complexity of life in the US as children of immigrants: Kristoffer Diaz, christopher oscar peña, and Lauren Yee. Our Community Profile program is designed to serve and engage with the local communities whose experiences are reflected in the themes and experiences our playwrights write about.
---
Program Details
Our cohort for our 2023-24 season is for First Generation Americans and Arriving Communities. If you are within that demographic or know a friend or a family member who is, send them our way. We can promise an experience of enlightenment and fellowship, creativity and support.
The details:
Participation is completely free.
Some sessions are in-person and some are streamed.
All necessary materials are provided (mainly notebooks/pens, plus lunch, coffee/tea/water/soft drinks)
There is no obligation to attend every workshop – participants attend as many or few workshops and events as they like.
Participation includes complimentary tickets to all Profile productions, meet-and-greet opportunities with visiting playwrights, and other special events.
If you or someone you know would enjoy and benefit from participating in this exciting program, please contact Tamara Carroll, Profile Theatre's Director of Community Engagement, at tamara@ProfileTheatre.org or at 503-242-0080.
---
SESSIONS
The World of Your Story: Beginnings, Endings and the Bridge of Connection.
4 sessions with Radhika Sharma
October 7 – October 28
Saturdays, 11am-1pm
Virtual
In this immersive four week workshop, participants will study the work of masters through mentor texts and explore the world of their narratives. Devoting special attention to the beginnings of their own works, the class will also generate work that speaks to interconnections and belonging and how these influence narratives. Participants can hope to generate 5-10 pages of writing during the course.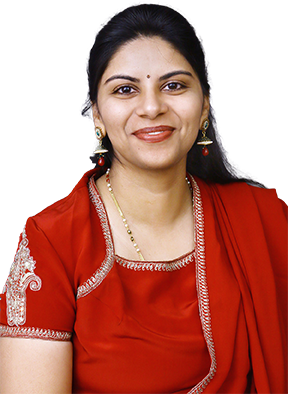 Radhika Sharma is the author of "Parikrama: A Collection of Short Stories" and "Mangoes for Monkeys", a novel. Radhika's writing credits include The Santa Clara Review, The San Francisco Chronicle, The San Jose Mercury News, The SoMa Literary Review, The Times of India, among others. Radhikavsharma.com
---
Writing to the Bones
1 session with Lisa Sanaye Dring
Saturday, November 11th
11am – 2pm
In Person
In this workshop, we look at the craft of theatrical writing for people connected to the immigrant experience, BIPOC communities, and folx in marginalized spaces. We explore, celebrate, and trouble our notions of what a play can be. What plays have our communities been making? What has the American theatre expected of us? What kind of work do our people need, and what stories live inside of us that need to be told?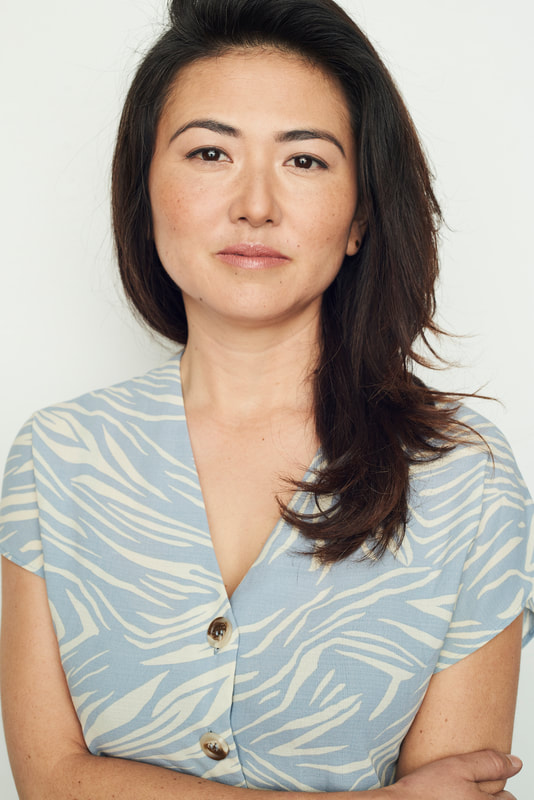 Lisa Sanaye Dring is a writer, director and actor originally from Hilo, Hawaii and Reno, Nevada. She has been nominated for an Emmy for her work as a writer and director. This year Lisa will have productions with Skylight Theatre (Hungry Ghost) and La Jolla Playhouse with Ma-Yi Theater Company (SUMO). She has recently worked on multiple projects with Meow Wolf and was a member of The Geffen Writers' Room. She was awarded the 2021 Dorothy and Granville Hicks Residency at Yaddo, which honors one promising young writer a year.
---
PLAYWRIGHT ALL SKATE – Writing Comedic Group Scenes
2 sessions with Adrienne Dawes
December 2nd and December 9th
Saturdays, 11am – 2pm
Virtual
This generative playwriting workshop draws on inspiration from the improv and sketch comedy format of the "Town Hall" to practice developing dynamic group scenes. Explore building "comedic orchestras," in your work, and maintaining unique character perspectives within a chaotic group environment ?
This workshop is an all-skate: open to playwrights at any stage of their careers and open to all genres (not just comedy)!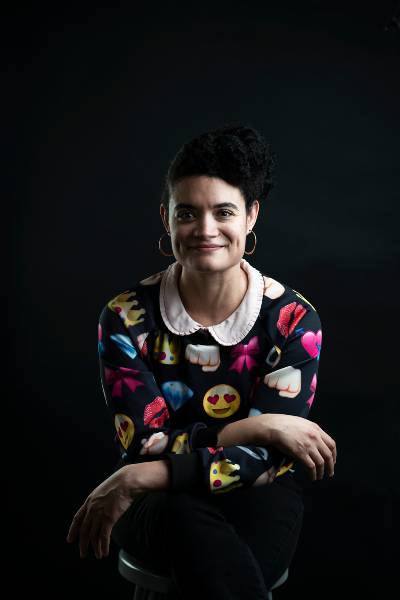 Adrienne Dawes (she/her/hers) is an award-winning playwright, screenwriter, and teaching artist originally from Austin, TX. Her plays, including AM I WHITE, TEEN DAD, and THIS BITCH: ESTA SANGRE QUIERO, have been developed/ produced by Salvage Vanguard Theater, New Harmony Project, The Fire This Time Festival, Teatro Milagro, National Black Theatre, and English Theatre Berlin, among others.
Adrienne received her BA from Sarah Lawrence College and studied sketch & improv at the Second City Training Center in Chicago. Adrienne recently staffed on a limited series for Hulu/ABC Signature. Follow her online @heckleher or adriennedawes.com.
---
Dreams, Schemes, and Themes: Writing ABOUT Something
1 session with Zachariah Ezer
January 13th
11am-2pm
Virtual
"What is my work saying about the world we live in? What are people taking away from my writing? What problems are most important to me?" Consider these questions and more through a close look into the role of "theme" in our writing. Better understand the values system operating in your own work to make sure your writing says what you actually want it to say.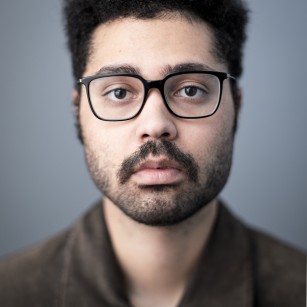 Zachariah Ezer is a playwright whose work animates theoretical quandaries through theatrical forms. His plays include The Freedom Industry (Playwrights Horizons, Playwrights' Center, New York Stage & Film), Address the Body! (UT Austin, Kitchen Dog Theater, Echo Theater), and Legitime (Fault Line Theatre), among others. He is an alumnus of The University of Texas' James A. Michener Fellowship, the Playwrights' Center's Core Apprenticeship, Echo Theater Company's National Young Playwright in Residence and Wesleyan University's Olin Fellowship. He is the winner of Kumu Kahua Theatre's Hawai'i Prize and is currently under commission from Theater J.
---
ADDITIONAL WORKSHOP LEADS
Dates and times TBA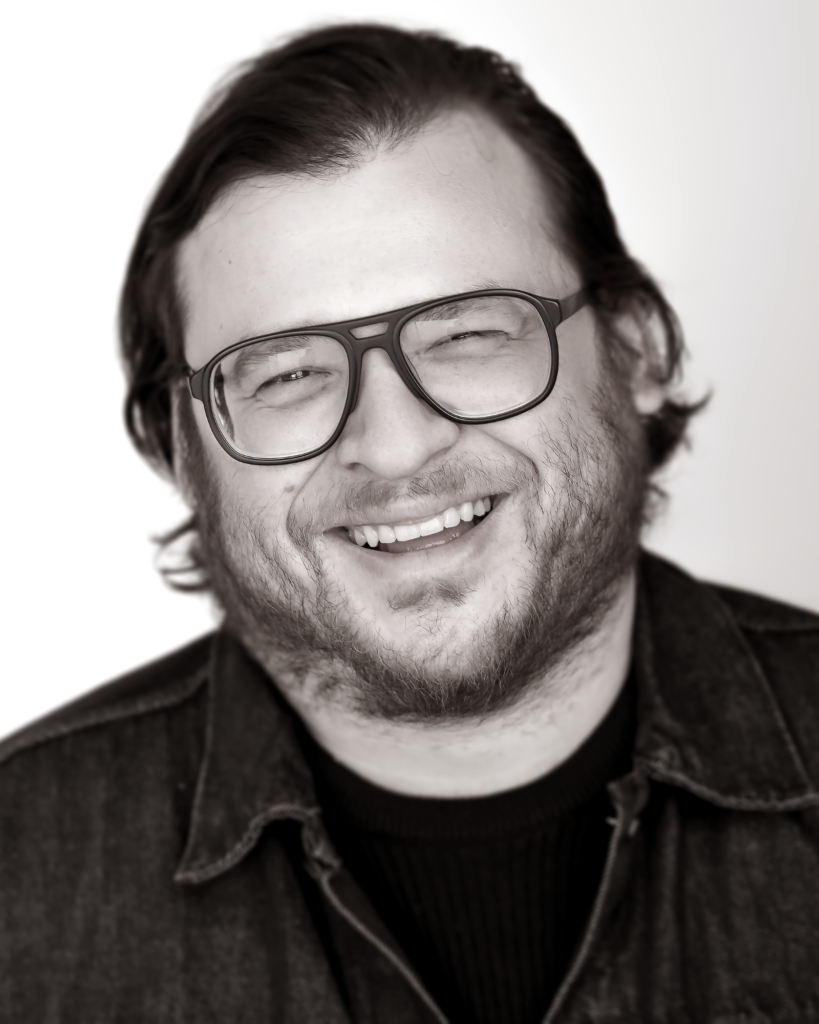 christopher oscar peña is a story-teller originally from California, now splitting his time between New York and LA..A two-time Sundance Institute Theater Fellow, he has held fellowships with the Lark Play Development Center, was a recipient of the Latino Playwrights Award from the Kennedy Center, an Emerging Artist Fellow at New York Theatre Workshop, and was named on the 1st Annual Future Broadway Power List by Backstage.
In television, he was a writer on the Golden Globe nominated debut season of the CW show Jane the Virgin, the critically acclaimed HBO show Insecure, and the ABC / Hulu series Promised Land.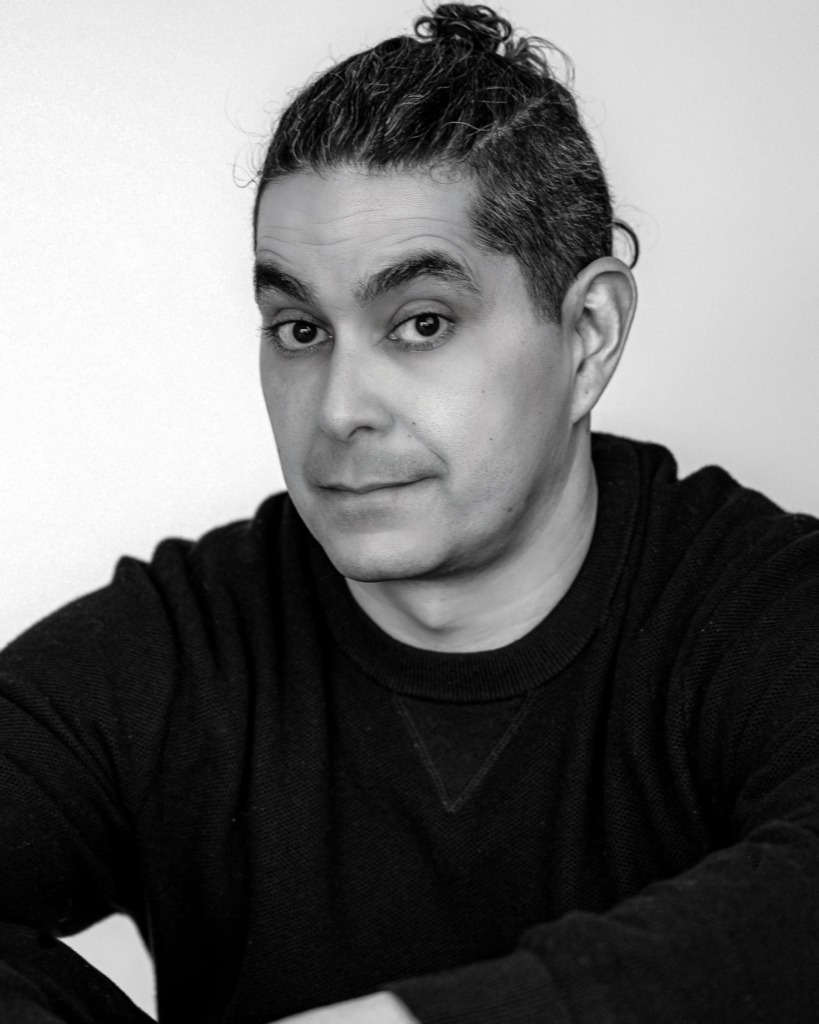 Kristoffer Diaz is a playwright, librettist, screenwriter, and educator. His play The Elaborate Entrance of Chad Deity was a finalist for the Pulitzer Prize in Drama. His work has been produced and developed at The Public Theater, Dallas Theater Center, Geffen Playhouse, ACT, Center Theatre Group, The Goodman, Second Stage, Victory Gardens, and Oregon Shakespeare Festival, among many others.
Awards include the New York Times Outstanding Playwright Award; Equity Jeff, and OBIE Awards. As a screenwriter, Kristoffer has developed original television pilots for HBO and FX, written for the first season of Netflix's GLOW, and adapted the musical Rent for FOX. Kristoffer teaches playwriting at New York University.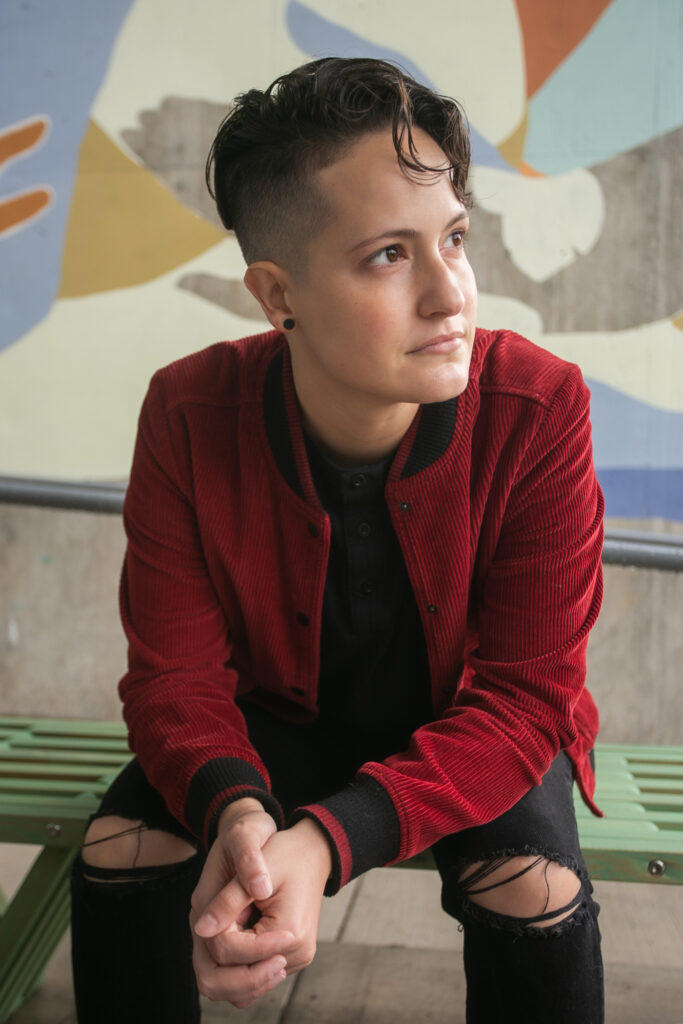 Fernanda Coppel is a playwright and screenwriter. Her play King Liz received its world premiere at Second Stage Theatre, and was later bought by Showtime as a half hour comedy-drama. Fernanda served as a writer-producer on the series "Queen of the South" on USA network and the upcoming Jason Katims and Jeffrey Seller NBC series "Rise". She's written for "From Dusk Til Dawn" for Robert Rodriguez, Shonda Rhimes's "How to Get Away with Murder," and "The Bridge" on FX. Her work won the Asuncion Queer Latino Festival at Pregones Theater, and the 2012 HOLA Award for Outstanding Achievement in Playwriting.
---