Community Profile: Voices From The Real World

Voice From The Real World is a talk show featuring members of Community Profile, Profile Theatre's signature community engagement program. Hosted by Bobby Bermea, guests engage in wide-ranging conversation about life, identity and art and read selections of writing they've done in our workshops.

Since 2017, Community Profile has provided hundreds of hours of free writing workshops to more than 200 individuals. Participants bring their authentic voices and we give space, mentorship and support to engage in the radical act of self-expression and community building through writing.
SEASON 2:
---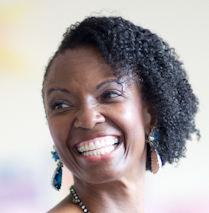 Charlotte Watson Sherman was born and raised in the Pacific Northwest. A former librarian, she is the author of Killing Color(Calyx Books), One Dark Body and touch (HarperCollins), Eli and the Swamp Man (HarperCollins), Brown Sugar Babe and Mermaid Kenzie: Protector of the Deeps (Boyds Mills & Kane Books).
She edited the anthology SISTERFIRE: BLACK WOMANIST FICTION AND POETRY(HarperCollins), listed in Electric Literature's "7 Revolutionary Anthologies by Black Women Writers," June 19, 2020. She lives in Southern California.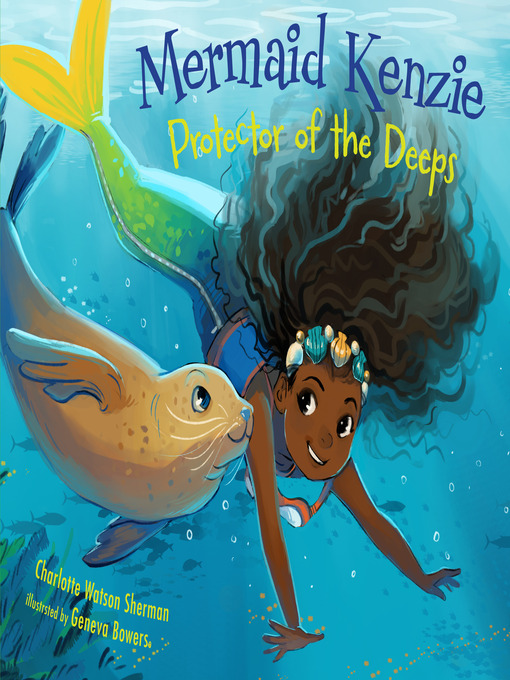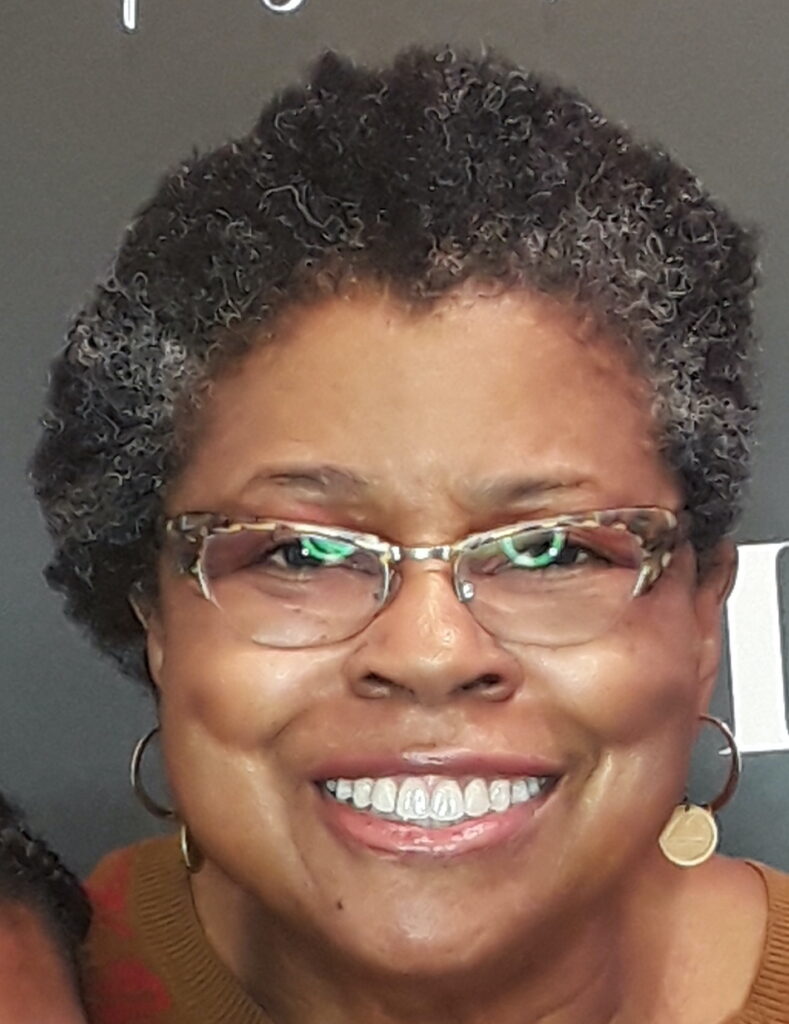 Patricia Welch is known to many as the former manager of the North Portland Community Library. She is a woman whose love of literature and learning is matched by her love of the arts and culture, in general.
Under her leadership, the Killingsworth Street library became known as a welcoming educational, cultural and information center. She augmented book clubs and storytimes with annual events including the Children's Book Fair, the African American Read-In, plus Juneteenth and Kwanzaa celebrations. The interior and exterior of the building served as performance space with programs ranging from dramatic presentations by PassinArt Theatre Company to poetry slams by local hip-hop artists to a monthly multicultural film festival, featuring cinema from around the world. The meeting room doubled as an art space where works by amateur and nationally recognized artists were display.
She has been honored as a Dame of Rosaria and a Newsmaker of the Year. She is also the recipient of Multnomah County's prestigious Dr. Arthur S. Flemming Award for exemplary service, leadership and commitment to the values of diversity. Patricia has served on community advisory committees for the Dawson Park Art project and the Honoring the Black History of Williams Avenue project.
---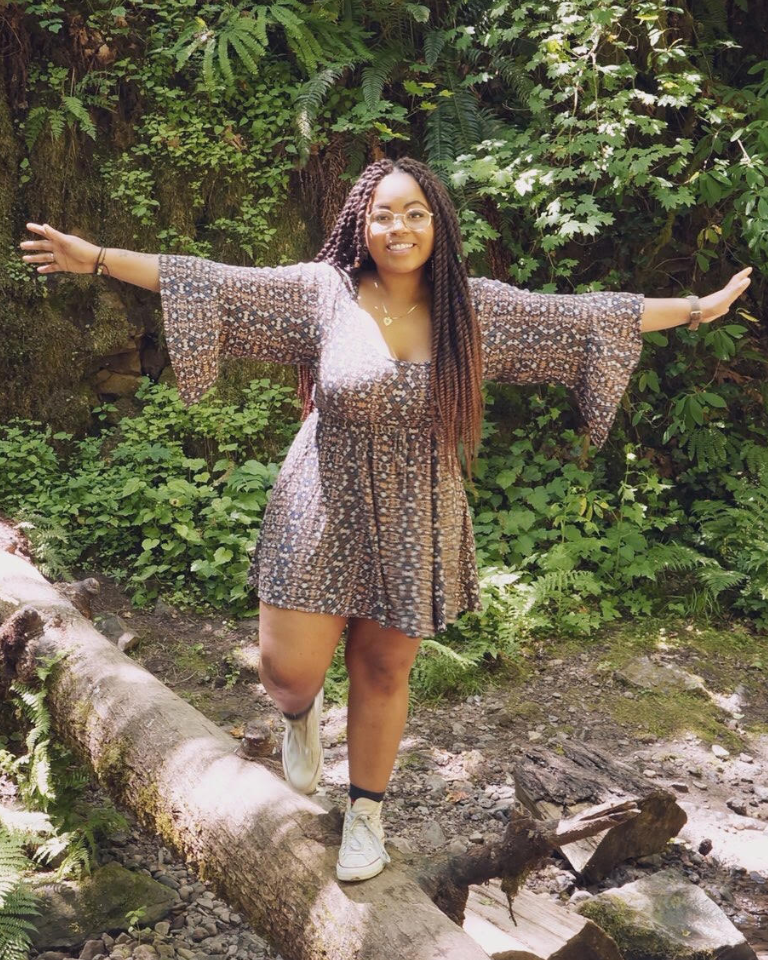 Moxxy Rogers is a 24 year old poet currently based in Portland, Oregon. In 2016, she attended Portland State University to pursue her education in writing — in which she graduated in 2020 with her Cum Laude Bachelors of Fine Arts in Creative Writing with a focus in Poetry and a Minor in Film Studies. Her poetry has been featured in Pathos Literary Magazine, The Academy of American Poets, NAILED Magazine, Carolina Muse, Pile Press, and Saving Daylight Zine.
In 2019 and 2020, she was a featured artist for the Writers of Colors Spring Showcase hosted by Literary Arts and Ooligan Press. Her latest project was a live 30 minute performance of her original poetry at the Portland Playhouse's Joy Comes in the Mourning performance series. You can follow Moxxy on her artist page on Instagram @ moxxymay.poetry
Zeloszelos Marchandt is a multi-disciplinary Black, Indigenous gender creative (He/Him/His and They) based in the Portland metropolitan area of Oregon. He is a writer, visual artist, performer and director with two plays out: I Turned It Over written with Mx. Dahlia Delu Belle (which debuted virtually last year and is slated for in-person staging in 2022 via T & A Grand Theater) and After The Riot (which debuted in 2020 through Fuse Theater and the Outright Festival) Zeloszelos's creations have taken him coast to coast and abroad.
His classical voice and contemporary cirque skills expand easily into visionary concepts, revealing a force of nature at the helm. Projects have often focused on sex, gender, race, and social history—Especially Black and Indigenous trans, gender non-conforming and queer heritage and history. Zeloszelos is the Artistic Director of T & A Grand Theater and the Artistic Director/General Director of Ten, Tiny, Talks: An artist in residency for Black and Indigenous trans, gender non-conforming and queer artists both founded by him in 2020.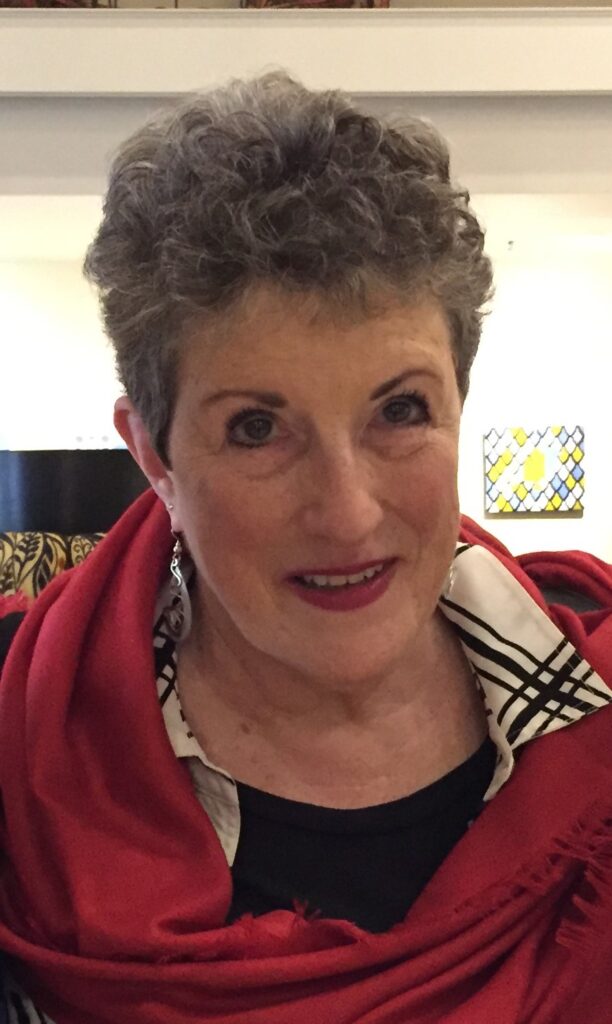 Jeanette was honored to be part of the Profile Theatre Community Profile Program which rejuvenated a dormant writing practice. Participating in (UnConditional) fulfilled a personal dream and also helped give voice to all who live with chronic conditions and those who are caregivers. Being a cast member in "Reports from the Elder Front" has been another performance opportunity which spotlights caregivers and gives voice to those who are often overlooked.
Jeanette has over 30 year of teaching and educational administration that spans 6th grade through university level, covering all the language arts; writing, reading, speaking and performance. Prior to her retirement she has served on many boards ranging from the Seattle Arts Commission to the Aspire Project Board, while providing training in leadership and Board development for non-profit organizations and arts organizations. When diagnosed with Parkinson's Disease in 2005, she organized a community support group for those with PD.
After moving to Portland, Jeanette volunteered as a tutor for non-native English speakers at the Multnomah County Library and with the SMART Program with Portland Public Schools Interests include needlecrafts, reading, cooking –Italians cook!, photography and theatre arts. One of her dreams was realized in that she began tapdancing—after waiting 60 years to do so and in spite of her mother's explanation that the Italians in our family just aren't cut out to be Rockettes!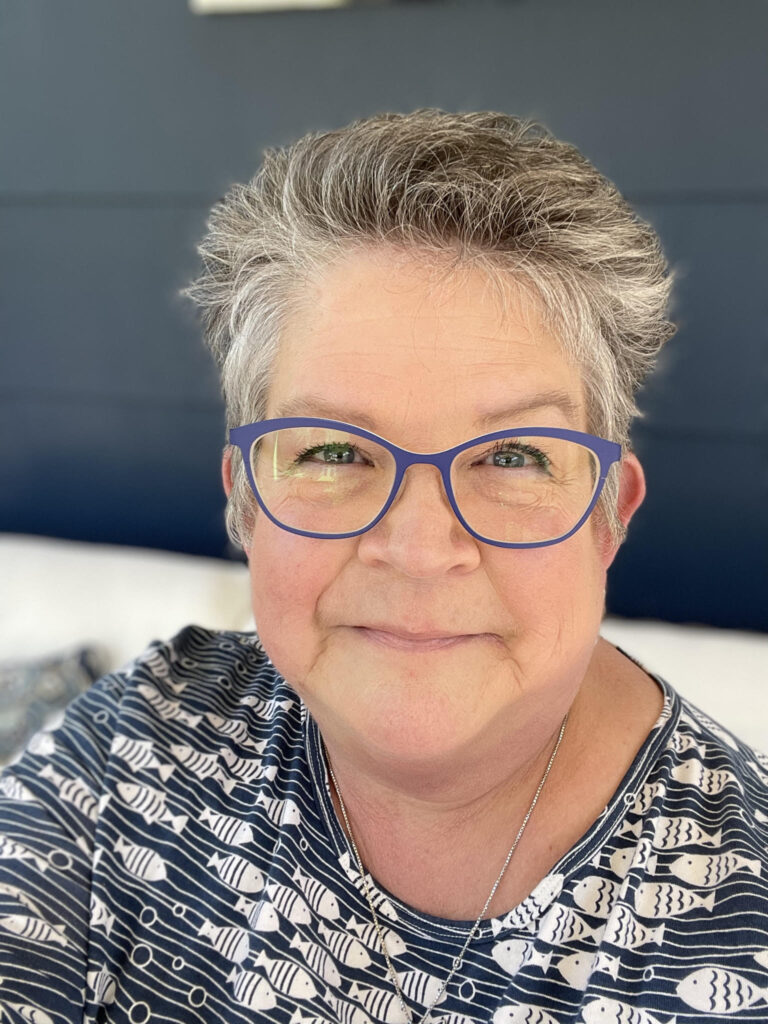 Mare Biddle is a playwright, author, and member of the DGA. Flash Nonfiction publications include "Hair Ties" at The Manifest-station and "Tuesday Morning" in Under the Gum Tree. Her One-Act companion plays "Throwing Snowballs at the Moon" and "Post Game Show" were produced at Arizona's Theatre Artists Studio.
Other dramatic and literary works have appeared in various productions, festivals, and readings. She's done some good writing and some bad writing, to good reviewsand bad reviews, in perplexing combinations. Mostly she just keeps practicing in Portland, Oregon.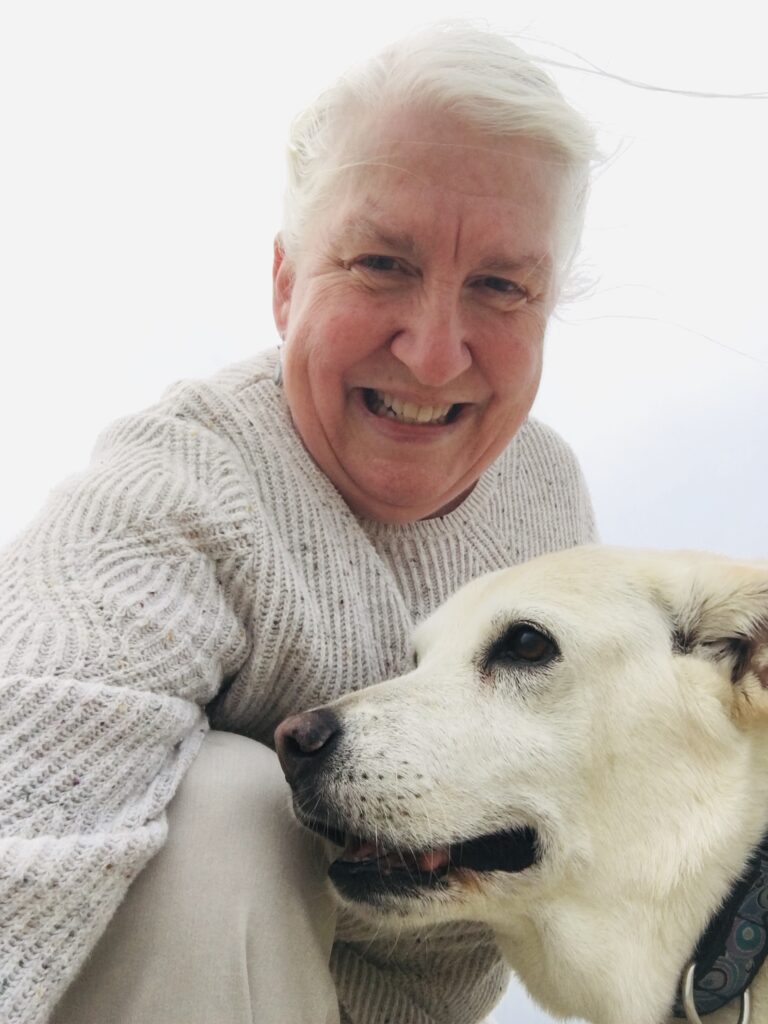 Katie grew up a DoD kid whose career-military dad, and mom, were born in the Midwest. She calls Michigan home because home is where your parents keep all your childhood artwork,papers and projects in little boxes. All over the house. As a grown-up, she has been an award-winning actor and Director. Some working moments Katie truly enjoyed include: several years as assistant to the director of Playwrights Horizons
Theatre School in NYC; Properties Designer with the Peterborough Players – summerstock in New Hampshire; Associate Director of BoarsHead Theatre and Stormfield Theatre in Michigan, where she also worked as Stage Manager and an AEA actor & director. She worked for over a decade as a planning organizer and coordinator for the Renegade Theater Festival in Lansing, Michigan, and as a playwright with Renegade N.O.W., the new original works portion of this Festival. After her move to Oregon in June 2018 to care for an extended family member with ALS, Katie was honored to be involved with 'The Art of Aging' in Portland's 2019 Fertile Ground Festival, which featured a portion of her writing. Later she performed an original spoken word story at the Poe Festival (Clinton Theater) and last year she had a short play published in 'Flea in the Ear,' an online journal. She currently reads original work with Prop Thtr's WRITERS ALOUD (Chicago) and listens to others fabulous writers who do the same. Katie continues to make Art & write, challenging herself to come up with some answers to daily questions that flummox her.
Indigenous 2 Spirit artist a.c.ramírez de arellaño (Taíno Hiwayawa) utilizes public spaces to create a dialogue that educates, inspires, and builds bridges between communities. The artist seeks to draw attention to the capacity for individuals and communities to heal, grow, and thrive through our interconnectedness. Like many Indigenous peoples who push back against erasure and are writing themselves and their Tribal Nations back into history through their art, a.c.ramírez takes inspiration from ancestral stories to create large pieces of art. Working with leather, oil on canvass, and mask making, their work tells a story of overcoming barriers, and the impact of colonialism at the intersection of their disabled, Indigenous, and queer communities. A recipient of the GLAPN Queer Heroes Award, they have been interviewed on OPB, NPR, and numerous other local broadcasts. They have worked artistically with a number of city offices, school districts, non profits, , and currently are participating in a 2021 artist-in-residency program with Ten Tiny Talks. Their work has been added to Regional Arts & Culture Council's collection of public art for the City of Portland, Oregon.
Cohort: People Living with Chronic Illness and Folks Who Take Care of Them
Darlene Zimbardi is an author and performer. Her illness memoir, "If Only George Clooney Were My Doctor," is an off-beat take about her time on life support.Her writing about illness advocacy has been performed as staged readings in New York City and her writing on caregiving has been featured in ensemble theater pieces at the George Street Playhouse in New Jersey, and a community reading at the Profile Theater in Portland. Darlene considers herself part of the Narrative Medicine Movement.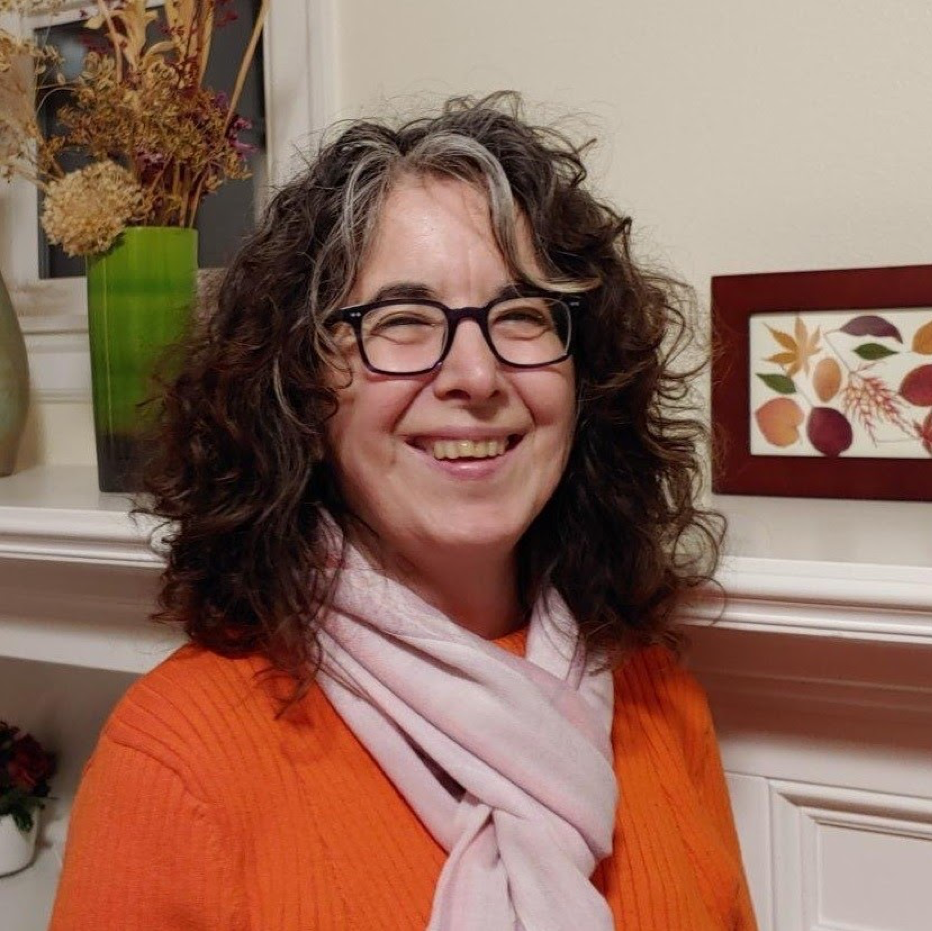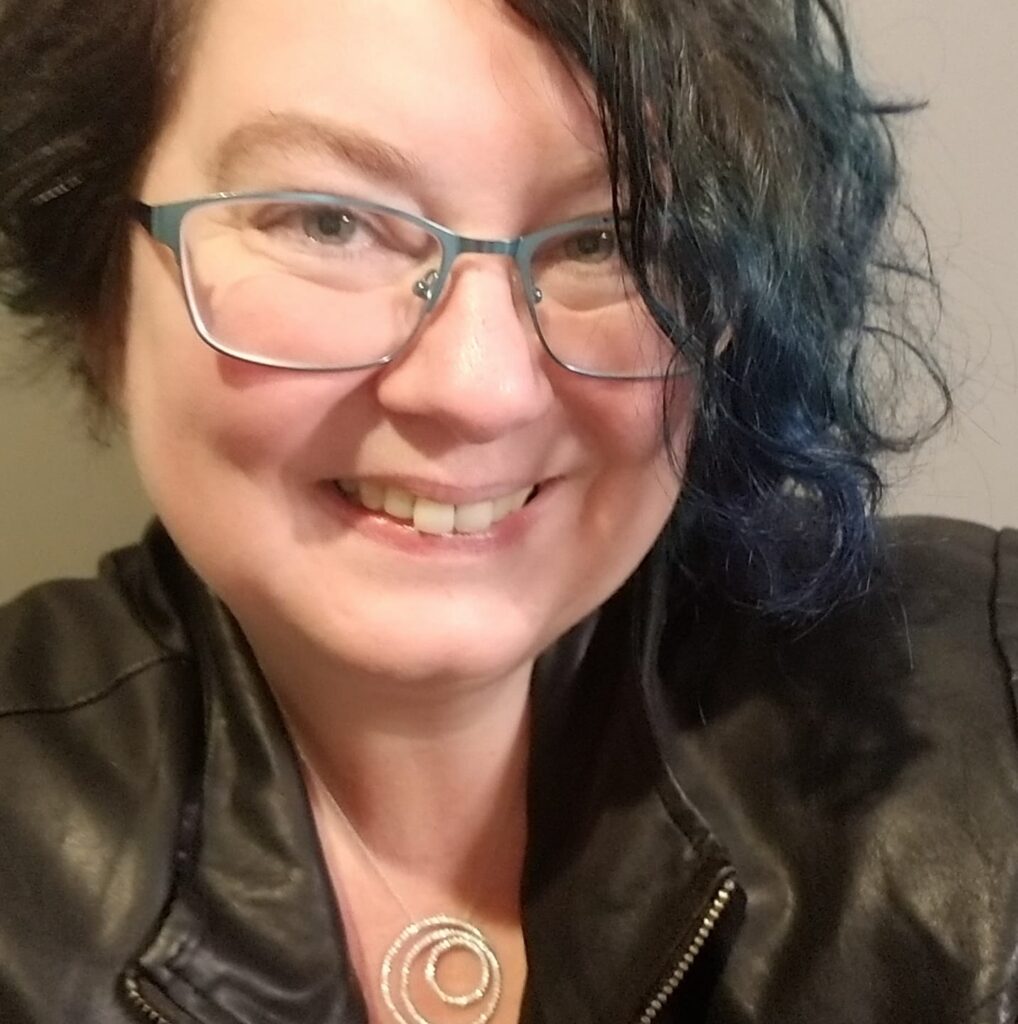 Jessica Rich is a writer and student in Portland, Oregon. Her work has been featured in journals and anthologies here and there, most recently in The Gravity of the Thing and Existere Literary Journal. Rich has performed her work across the country, in bookstores, bars, laundromats and on buses. She is currently studying concurrent degrees in Psychology and Creative Writing with a focus on Nonfiction at Portland State University. Her proudest work, though, is the creative workshops she's coordinated over the years, currently with a local mental health organization. She lives in typical Portland fashion, in a basement apartment with two cats in her cave and a Treasure Troll upstairs.
Anya Pearson is an award-winning actress, playwright, poet, producer, activist, and teacher. She is a current Hodder Fellow at Princeton University's Lewis Center for the Arts. Anya was the inaugural winner of the $10,000 Voice is a Muscle Grant from the Corporeal Voices Foundation run by best-selling author Lidia Yuknavitch, for her choreopoem, Made to Dance in Burning Buildings. Made to Dance in Burning Buildings was showcased at Joe's Pub at The Public Theater and received its World Premiere at Shaking The Tree Theatre where Anya was the Playwright-in-Residence for the 2018-2019 season. Anya received the $10,000 Problem Play Commission to adapt Shakespeare's Measure for Measure focused on mass incarceration and the other numerous failings of our criminal justice system.
Her adaptation, The Measure of Innocence, was selected for the 2020 Kilroys List and won the 2020 Drammy Award for Best Original Script. The Measure of Innocence was a finalist for the Oregon Book Award – Drama. Anya was a finalist for the 2020 George A. and Eliza Gardner Howard Foundation Fellowship in Playwriting and the National Black Theatre's 2019 I Am Soul Playwriting Residency. She is currently under commission at Portland Center Stage. Her reimagining of Agamemnon, The Killing Fields, was developed at Seven Devils New Play Foundry and is currently at the Great Plains Theatre Conference. Anya's Three Love Songs, a short play about life during the pandemic, originally commissioned by Portland Center Stage as part of the Play At Home Initiative, was called a "masterpiece that emerged out of the wreckage of 2020" by Willamette Week in their 2020 best of theatre review.
Three Love Songs has been performed all over the country including Wolly Mammoth Theatre's Connectivity Initiative and will be housed at the Library of Congress in their Performing Arts Covid-19 Response Collection. Her spoken word protest poem "What it IS and What it ISN'T" was featured in a community conversation between Dr. Ibram X. Kendi and Portland City Commissioner Jo Ann Hardesty in October. Anya runs a multimedia production company called Urban Haiku whose mission is to produce groundbreaking work that transcends the traditional boundaries of performance while also serving as the catalyst for art and community action to combine for real social change. She is the Curator of Programming at Corporeal Writing where she also runs a BIPOC mentorship program and collective aimed at increasing accessibility and creative exchange between emerging BIPOC writers in all disciplines and established BIPOC writers who are successfully navigating the literary and entertainment industries.
Anya is finishing her debut collection of poetry ("This is the After"), writing three pilots, launching a BIPOC-owned, PDX-based wearable art clothing label, and constantly plotting, planning, devising, creating, imagining, and revising visions of a better world. She is also a Guest Artist at Portland Center Stage where she teaches local high school students in their Visions & Voices program and adults in a BIPOC affinity space. As an actor, she is a member of Actors' Equity Association and has appeared in numerous regional theatre productions, commercials, and independent films. She is also a member of Linestorm Playwrights, Couch Film Collective, and the Dramatists Guild. Anya is a graduate of the acting program at William Esper Studio in New York City and continues to train at AMAW in Los Angeles. She is a graduate of the writing program at Marylhurst University. Her best production is her 9-year-old daughter, Aidee, who can be seen most nights, trying to circumvent bedtime by asking deep philosophical questions like: "When are we going to see the world? When is my life going to truly begin?"
S2 E2: KISS TO SAY HELLO, FEAT. PAUL BRIGHT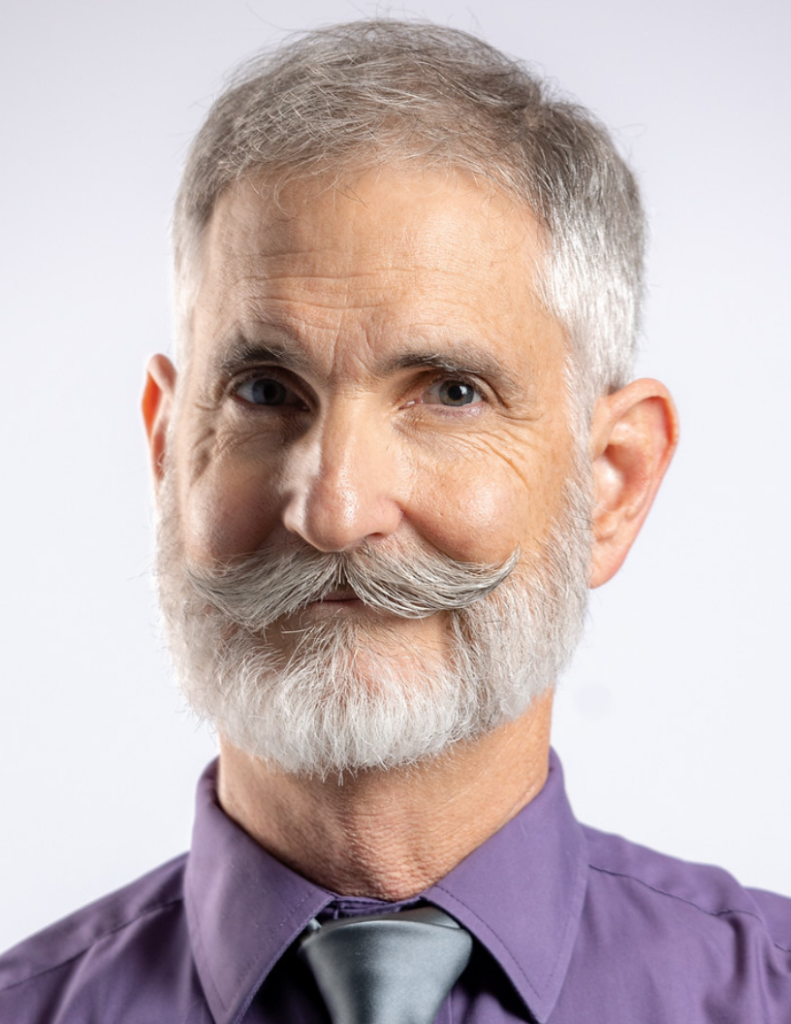 "Paul Bright is a writer/actor/filmmaker who left Hollywood because it was too homophobic. Now he's making art that is not here to coddle straight sensibilities. He's upfront, in-your-face, poignant and often hilarious. But there is also a depth of experience and loss that informs his work and gives it its weight."
ARTIST BIO
Paul Bright wrote/directed/produced eleven feature films. He began writing short plays as a little kid, and his first feature film script led to meetings at Disney Studios in his early 20s. He left homophobic Hollywood in the 80s searching for a place to belong in Reno, Albuquerque, Tempe, Dallas, Austin, New York City and now calls Portland his home.
In this podcast he shares a short comical scene from his most recent movie POCKET MOUSE PROTECTOR, which is now in post-production, and two other pieces about living gay. He records audiobooks for Audible, streams raucous social commentary online from his bathtub, and teaches indie filmmaking to over 3600 students on the Udemy platform.
The official website for his movies is paulbrightfilms.com.
---
S2 E1: DECIDEDLY UNLADYLIKE, FEAT. DONNA RENEE ANDERSON, MHR, ThM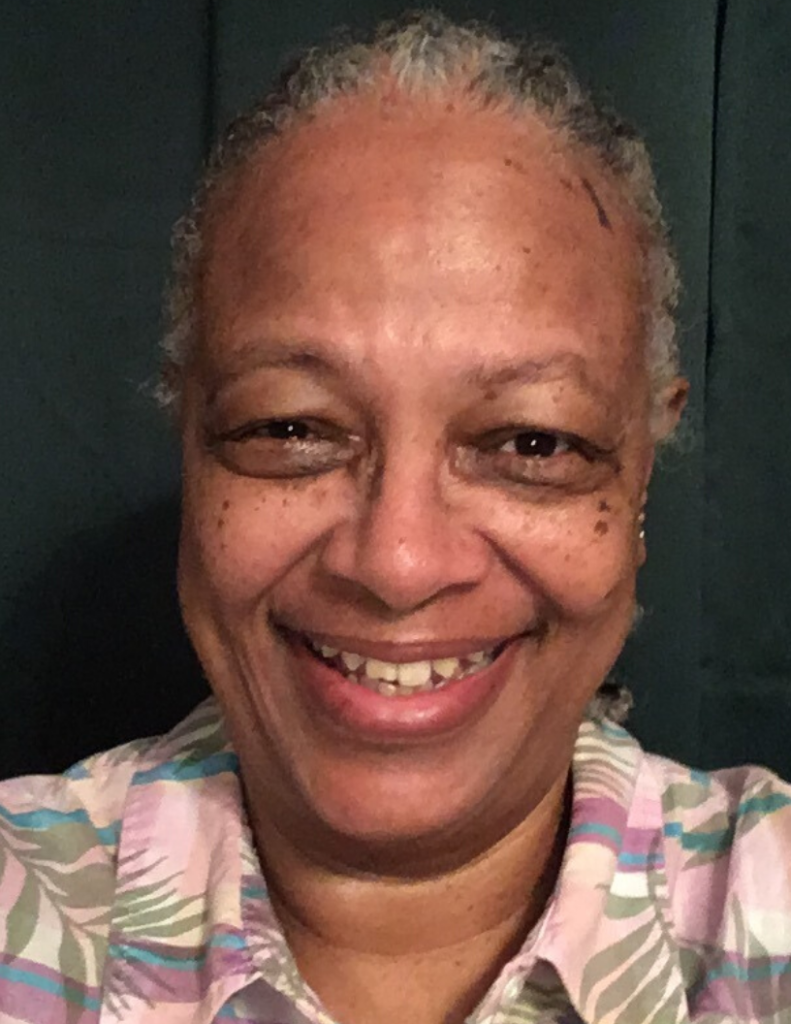 "I'm a third-culture person, growing up with a military father and Guyanese mother in cultures other than my own. In 65+ years of living I've criss-crossed our country and the Pacific Rim living among and experiencing different cultures of our world. Since I was 12, all I've ever wanted is to write a good book; still do."
ARTIST BIO
Donna Renee Anderson is an adventurer, lover, humorist, truth-teller, storyteller, and a spirit-uplifter. She's the kind of person who manages to give of herself profusely while leaving space to take care of everybody else in the group. All that and she's a heck of a writer too.
---
SEASON 1:
EPISODE 15: LESLIE NORTH: THE WEIGHT OF HER DECISION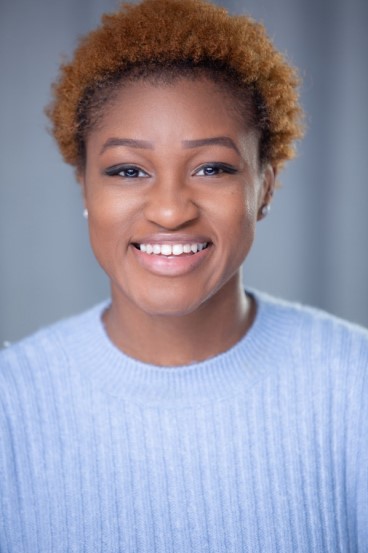 "Leslie North is as warm and generous-spirited a young woman as you are likely to meet. Sometimes funny, sometimes thoughtful, sometimes dark, she's always just to the left of what you'd expect." -Bobby Bermea

ARTIST BIO
Leslie is a Memphis native who left a cushy job in the IT world to study at the Portland Actors Conservatory. Now living in Atlanta, Leslie is dipping her toes into the film world. She has already written a short film, Time Sensitive, as part of the BLVCK Film Collective in Portland. Next to acting, her current focus is rediscovering her voice as a writer through comedy sketches, pilots and other original shorts. Leslie is very passionate about telling authentic, relatable stories that represent the unheard and the 'regular folks'. When she isn't succumbing to the post-Covid pressure to constantly create, Leslie can be found binge watching her favorite shows, reading, or complaining about dating apps.
---
EPISODE 14: TESS RAUNIG: I AM MORE THAN THE SHAPE OF MY BODY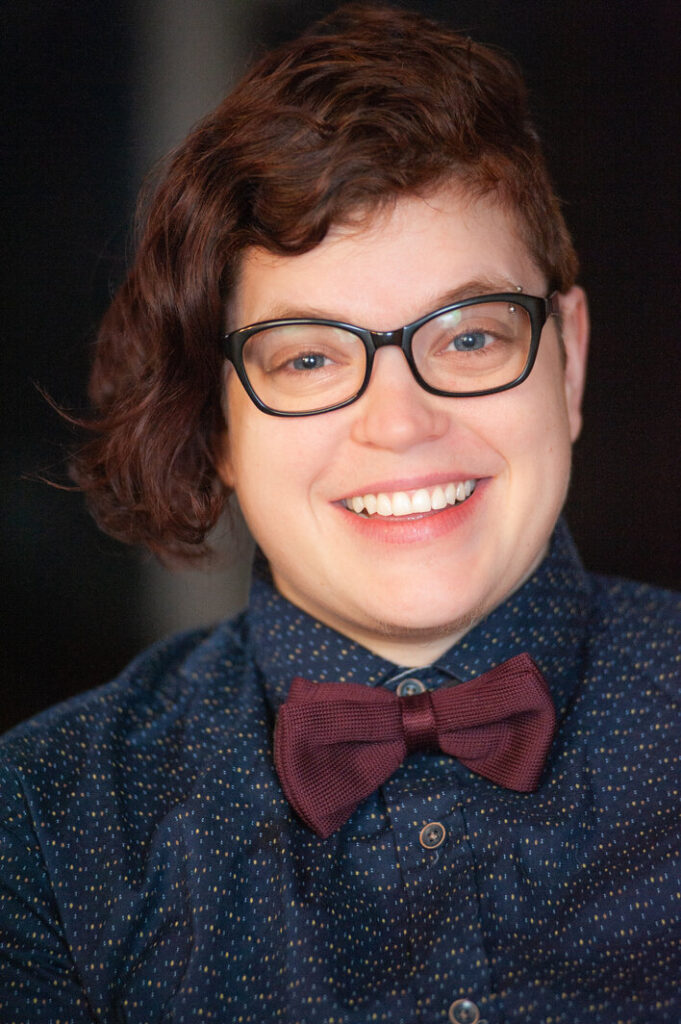 "To some, Tess Raunig may live at the intersection of many identities but to their mind, there's only one: Tess Raunig. Tess is on a mission to break down every myth, every misconception, every lie and every injustice that is an obstacle to any body being their best self. This fire is red hot and a dominant aspect of their words, writing and music." -Bobby Bermea

ARTIST BIO
Tess Raunig (they/them/theirs) is a disabled, trans multidisciplinary creative and performer based in Portland, OR. They wish to thank Profile Theatre for both featuring them on Voices from The Real World, and for sponsoring and organizing the LGBTIQ+ writing cohort. As an actor, have worked with companies such as Artists Repertory Theatre (Teenage Dick, Mercury Company II and III), Oregon Children's Theatre (Dragons Love Tacos), Bag & Baggage Productions (Sequestered Soliloquies), Couch Film Collective (Again and Again), Adventuress Films, Oyster Shell Productions, the Disability Art and Culture Project, and Impetus Arts. They are also a junior associate artist with Original Practice Shakespeare Festival. In August 2019, they starred in the world premier of The Poet's Shadow, a rock opera written by students at PHAME Academy, in partnership with Portland, OR. Tess serves as a teaching artist, and choral assistant at PHAME.
They sing and play keyboard/synth in the Portland based theatrical folk pop band, Sasha and The Children. Tess is also a member of Acchord, an a'capella group comprised of trans and non-binary singers. When they aren't acting, writing, playing music, or teaching, Tess enjoys drinking tea, social justice activism, and hanging out with their cat child, Sasha. And yes, the band is named after Sasha kitty. linktr.ee/tessraunig
---
EPISODE 13: BRAVE ZAMOGOGO: GIVE ME A NEW FACE SO I CAN LOVE YOU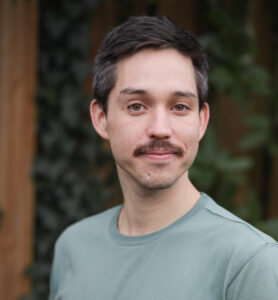 "Brave Zamogogo(Sohacki) is a warm, charming, fluid individual and their writing reveals an eye for vivid imagery and a generosity of spirit for the human condition." -Bobby Bermea
ARTIST BIO
Brave identifies as a Queer Latinx non-binary collaborative ceremonialist. They thank their ancestors and all their relations for their life and happiness. Their writings are inspired by the magic of connection between the human, non human, and place. Recently, their piece I Trust Her debuted in Bag and Baggage's Sequestered Soliloquies, they first acted on the stage of Defunkt Theatre in 2018's production of Slipping by Daniel Talbot, and are currently an ensemble member with The Actors Conservatory at Artists Rep in Portland, OR.
---
EPISODE 12: GREG BERMAN: ALL THE ANIMALS OF THE KINGDOM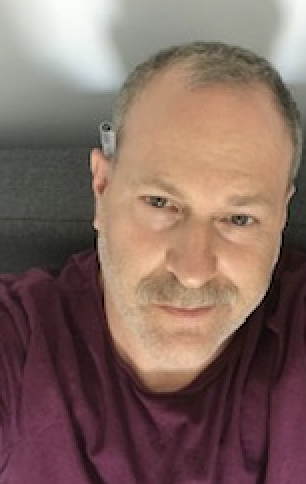 "Much of Greg Berman's writing centers around mental health because that is the field in which he has spent much of his life. Today, Greg is a professional psychiatrist who also brings his life experience and insight to the page with intelligence, courage and vivacity." -Bobby Bermea
ARTIST BIO
Greg Berman received his MFA in dramatic writing at Lesley University. He is a private practice psychiatrist in Portland, Oregon and is interested in the
intersection of creativity and mental health, His ten-minute play Hope and
Change appeared in Being Human a Playwright Showcase, by Scribe Stages at Moving Arts Theater in Los Angeles, CA, November, 2017. His play Bartow inspired by the art of Rick Bartow his ability to make art after a stroke, received a reading in the Dramatists Guild footlight series last summer.
---
EPISODE 11: ROBERTA HUNTE: I FEEL RAGE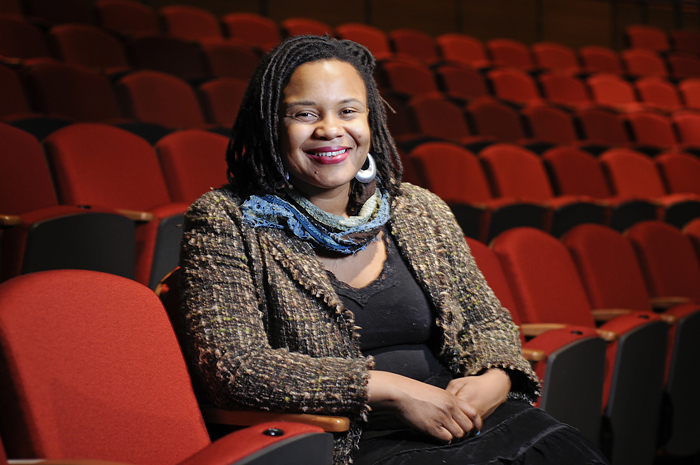 "Roberta Hunte is an educator and a difference maker. Everybody who meets her, remembers her and she just might be the smartest person to ever be on Voices from the Real World. In this podcast she writes about a harrowing, heartbreaking moment from her own life — and you get to meet her son, Paris!" -Bobby Bermea
ARTIST BIO
Roberta Hunte, Ph.D., MS is a Black Feminist scholar, mother, facilitator, and cultural worker. She is an Assistant Professor at Portland State's School of Social Work and is an affiliate faculty in Black Studies and Women, Gender, and Sexuality Studies. With playwright Bonnie Ratner she co-wrote and produced the theatre piece My Walk Has Never Been Average based on her dissertation research on narratives of Black tradeswomen. She was the Executive Producer for the narrative short film "Sista in the Brotherhood" written and directed by Dawn Jones Redstone. She and Dr. Catherine Duffly devised and produced the theatre piece We are Brave about people of color and reproductive justice. Her research areas of focus include reproductive justice, women of color feminisms, and cultural work for social change. She is particularly interested in how people of color talk about their lived experiences with systems of oppression coupled with their survival strategies and their recommendations for equity; areas of focus include Black perinatal health and racism related stress, higher education access for adult learners, and Black tradeswomen in construction.
---
EPISODE 10: ERNIE LIJOI: WHEN I GAVE INTO MY DEMON DESIRE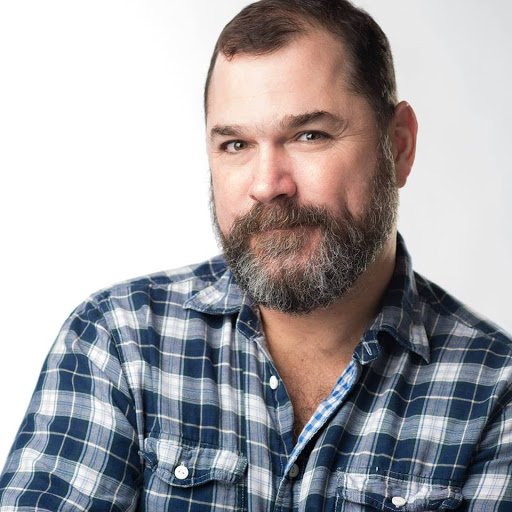 Ernie Lijoi looks like a tough guy and sings like an angel. He's also a multifaceted font of creativity; playwright, songwriter, singer, actor, musician, comedian, storyteller and he puts on a bunch of those hats right in this podcast." -Bobby Bermea

ARTIST BIO
Ernie produced three albums as a young recording artist in the early 2000's. His last CD Better Days was awarded "Best Unsigned Artist – Album of the Year" by Billboard magazine. He was also a member of the prestigious BMI Lehman Engel Musical theater workshop, where he took his songwriting to a more theatrical level. His songs have been recorded and performed by cabaret, choruses and jazz artists internationally and in 2015, he had two songs in the Broadway musical It Shoulda Been You. His own musical Under the Influence for which he wrote book music and lyrics was produced in Portland that same year and won a local Drammy award for "Best Original Score". His newest musical The Pursuit of Happiness had its first workshop at the 2019 OUTwright Theater Festival and is slated for a 2020 production.
Ernie came to Portland from New York City, where along with his music and theater creations, he worked as a digital technologist for a multitude of advertisement firms. On relocating to Portland, he decided to go back to school to fulfill a lifelong desire to work in health care. He has recently graduated from Concorde as a Respiratory Therapist.
Ernie is now a board member for Fuse Theatre Ensemble which produces the Outwrite theater festival, an annual to showcase new works from the LGBT community.
---
EPISODE 9: W. NOEL ROBBINS: I WRITE TO YOU FROM EXILE
"W. Noel Robbins is a warm and generous — yet incisive and driven spirit. And her writing reflects those qualities and much, much more." -Bobby Bermea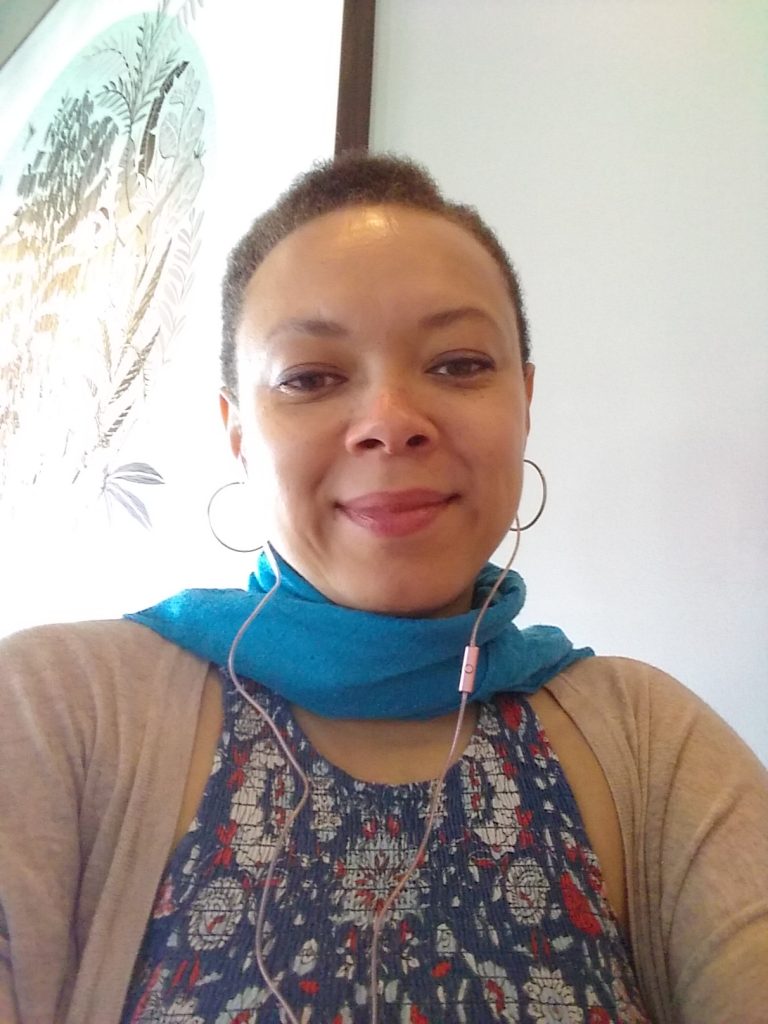 ARTIST BIO
W. Noel Robbins is a native of Tulsa, Oklahoma but came of age in Detroit, Michigan. She has written poetry since an early age and published throughout her academic life. She is working on her first novel. W. Noel is also trained in a wide range of dance traditions, including social dance traditional dance forms including Native American tribal dance (Five Civilized Tribes of the Mid-Continental United States) and folkloric dances of the African and Afro-Cuban diaspora. She is currently an advanced social Latin ballroom dancer who began training for performance in 1990. W. Noel is a lover of human culture and a student of nature. When she's neither on the clock nor the dance floor, she can often be found studying cosmology and metaphysics, drinking coffee, doing yoga, or re-organizing her desk shelves for improved chi flow.
---
EPISODE 8: MATTHEW MILLER: ALMS FOR THE POOR/FERTILE GROUND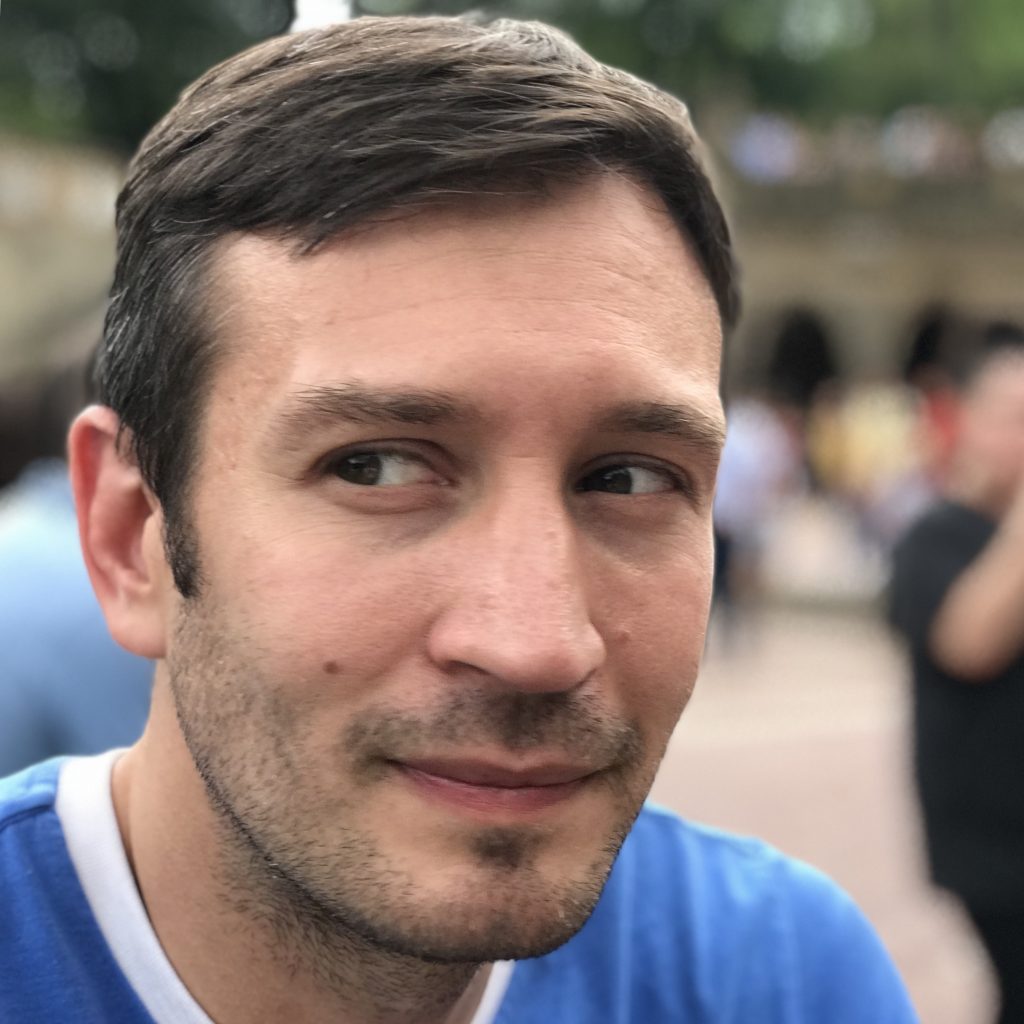 "Matthew Miller is a recently transplanted North Dakotan who has hit the ground running as a local playwright. He's funny, irreverent and passionate about the medium." -Bobby Bermea
ARTIST BIO
Matthew Miller's works for the stage include Martyr, I Love You/Who Are You (Portland Civic Theatre Guild New Play Award, 2018) and the children's musical, One Pig, Two Pig, Three Pig, Blue Pig. A vocal advocate for local dramatists, he is a proud member of LineStorm Playwrights, PDX Playwrights, the Dramatists Guild, and the Portland Civic Theatre Guild, and currently serves as vice president of the Portland Area Theatre Alliance. Miller has written and produced several pieces in the annual Fertile Ground Festival of New Works and recently partnered with Bag&Baggage Productions to produce and write for Sequestered Soliloquies. He currently lives in Portland with his husband, their dog, Paca, and their cat, Mashed Potatoes.
---
EPISODE 7: SANKOFA BACKWARDS-LOOKING-PROPHETESS: DEAR TRUTH GUARDIAN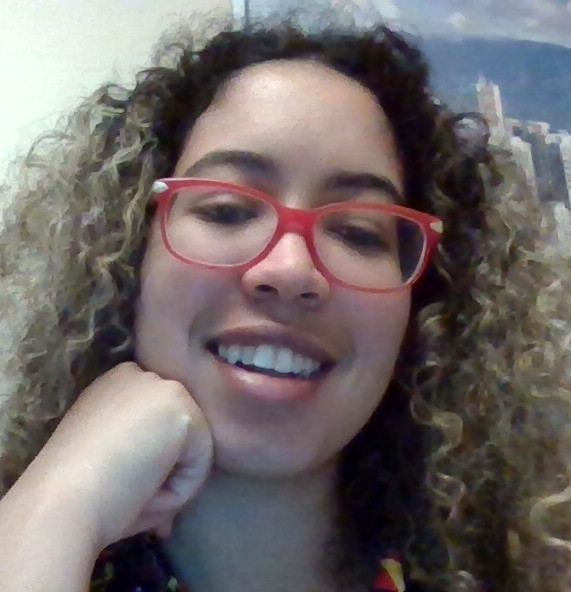 "Sankofa Backwards-Looking Prophetess is a seer, attuned to a different, sometimes pained, sometimes glorious wavelength. Sankofa's work and Sankofa's story display a tremendous amount of courage and clarity in the face of adversity."
-Bobby Bermea
ARTIST BIO
Sankofa is a Black and mixed poly, queer, trans and gender-transcending possessed and shapeshifting survivor and prophet who writes from traditional, ancestral and unceded ʷməθkʷəy̓əm (Musqueam), sḵwx̱wú7mesh (Squamish), Stó:lō, Stz'uminus and Səl̓ílwətaʔ/Selilwitulh (Tsleil-Waututh) territories, where Sankofa resides. Sankofa knows that art is key to decolonization and a better world. Sankofa's pronoun is Sankofa's name.
---
EPISODE 6: JOSIE SEID: LET US STEP INTO THESE HUMAN SKINS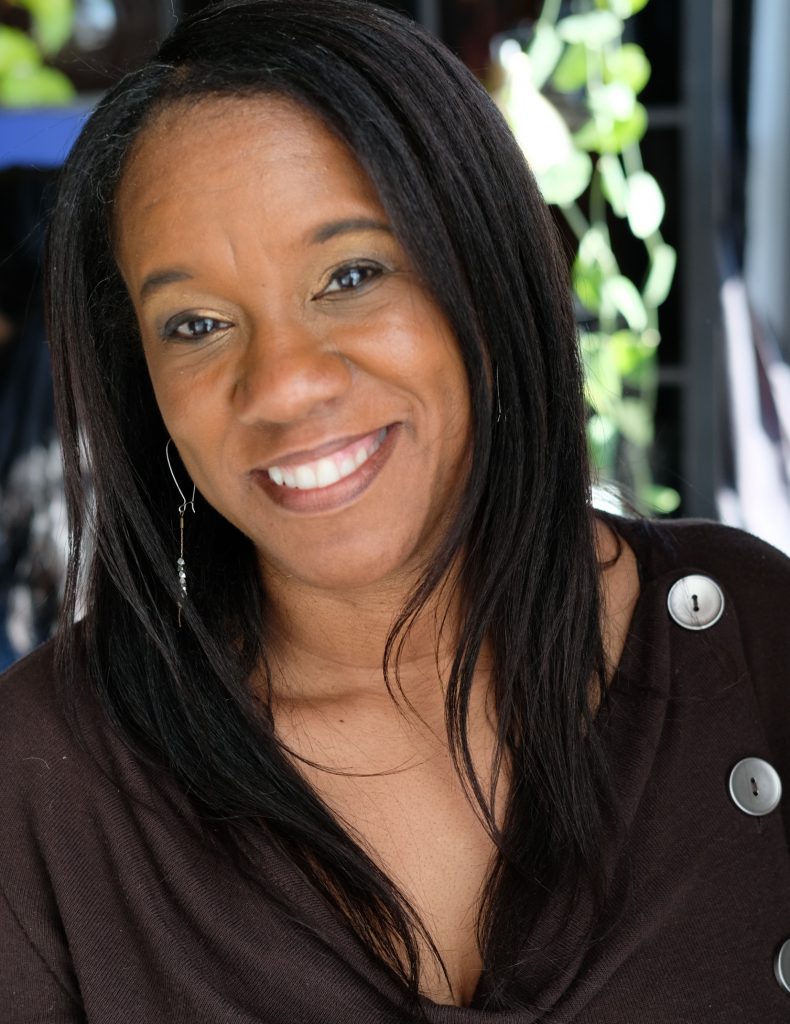 "Josie Seid is one of the warmest, most generous, most gifted artists in the Portland metro area. Extraordinary actor, singer, director, poet and playwright, she shares some of her outstanding work and magnanimous spirit with us." -Bobby Bermea
ARTIST BIO
Currently living in Portland, OR, Josie Seid is a resident artist with Artists Repertory Theater. She's an international creator of theater arts, who moves in several circles. As a proud member of the LineStorm Playwrights Collective, she is the author of Petite Dames, which was nominated for the Kilroy list in 2015 and was recently workshopped at Lewis and Clark's Ray Warren Symposium on Race and Revolutionary Struggle. Other works include but are not limited to: Path of Glory, The Great God of the Dark Storm Cloud, Jordan's Wisdom, Overdue, Stand by Me, and This is Message Number 13. Her short play, A Wing and a Prayer was recently featured in the nationwide Play At Home project. As an actor and musical theater performer, she's been seen in shows on Portland area stages such as: An Octoroon with Artist's Repertory Theater, Men on Boats with Third Rail, and Into the Woods with Broadway Rose. She is also an international arts envoy who has performed in Cairo and Alexandria, Egypt. Josie has also directed productions in Portland to include two world premieres: Hazardous Beauty with PassinArt and A Dark Sky Full of Stars with Vertigo. Her most recent film, "Forget Me Not, America", in association with the ART Mercury company has taken Josie to new creative places and she is excited to imagine what's next!
---
EPISODE 5: RUSTY TENNANT: LOOK UNDER MY FACE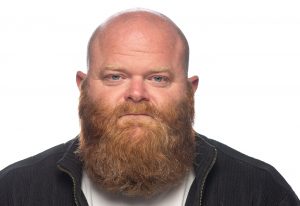 "As a person and as an artist, Rusty Tennant is a guy who makes his living wearing his heart on his sleeve and fighting for what is right and he's got the battle scars to prove it." -Bobby Bermea

ARTIST BIO
Rusty Tennant is the Artistic Director of Fuse Theatre Ensemble. They have an MFA in Directing and Performance from the University of New Orleans. Rusty serves as the Technical Director at Reed College and is also the Producing Artistic Director of The OUTwright Theatre Festival, a celebration of the LGBTQIA+ contribution to theatre that is held annually in Portland, OR.
Founded on the concepts of inclusion and sustainability, Tennant's work focuses on the Queer canon, original solo-work, and investigating classics through a contemporary lens. From the onset, their work has centered people who traditionally find themselves on the periphery of theatre. Rooted in the movement techniques of Viewpoints, Suzuki, Laban, contemporary and classical dance, their work aims to evoke a musical and visceral experience for audience and performer alike. Their years of experience in technical theatre have made clear the massive amount of waste in contemporary professional theatre, so their aesthetic has developed to provide audiences with visually and aurally appealing and inventive productions while maintaining strict sustainability measures. Their artistry has garnered prestigious local and national awards.
---
EPISODE 4: MADISON MONDEAUX: AN EASY GHOST TO CALL
"Madison Mondeaux is known in the Portland theatre scene as an adept stage manager. What is less known about her is that she is also a playwright and novelist armed with lush, effortless prose and a taste for the gothic ghosts and the fantastical. And bees." -Bobby Bermea
ARTIST BIO
Madison Mondeaux (she/her) was born and raised in Oregon. She grew up telling and writing stories, and graduated cum laude from Knox College with a BA in Creative Writing in 2015. In addition to playwriting and directing, Madison works as a stage manager. Currently, Madison runs a weekly "quarantined writer's circle", and is working on her novel, a few short stories, and the script for the New School for the Arts and Academics' 2021 school play in Tempe, Arizona.
As a queer woman, Madison is especially interested in seeking out and creating art that amplifies and uplifts her community. Madison currently lives in Lake Oswego, Oregon, with her family. She aspires to live in a swamp under a log, cackling and asking riddles of passers-by.
---
EPISODE 3: AJAI TRIPATHI: SEE YOU ON THE OTHER SIDE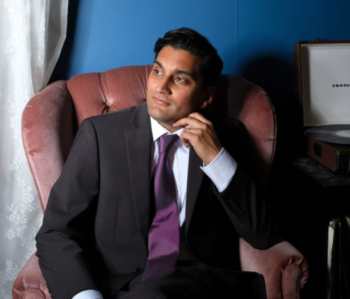 "Ajai Tripathi is a clear-eyed and incisive observer of the world around him. The poetry of his prose comes not from flowery language but from the precision of his vision and his passion for justice. You can always feel/hear his brain wrestling with the question at hand, never resting in its search for an ever-elusive answer." -Bobby Bermea

ARTIST BIO
Ajai Tripathi is an Actor, Director, Producer and Playwright from Corvallis, where he graduated from OSU with a BA in Theatre Arts. In Portland he has worked at Teatro Milagro as an Education Director, Tour Manager, and Teaching Artist, assisting in production and curriculum development for Milagro's Arts and Educational programs, appearing in over fifteen productions including Searching for Aztlán, Frida: un retablo, Duende de Lorca, and El Payaso, writing three bilingual shows for young audiences: ¡Corre! ¡Corre!, Sueños de Fútbol, and Mijita Fridita, and touring throughout the country leading theatrical workshops for students of all ages.
---
EPISODE 2: JENNIFER PERRINE: BOTH MAGICIAN AND TRICK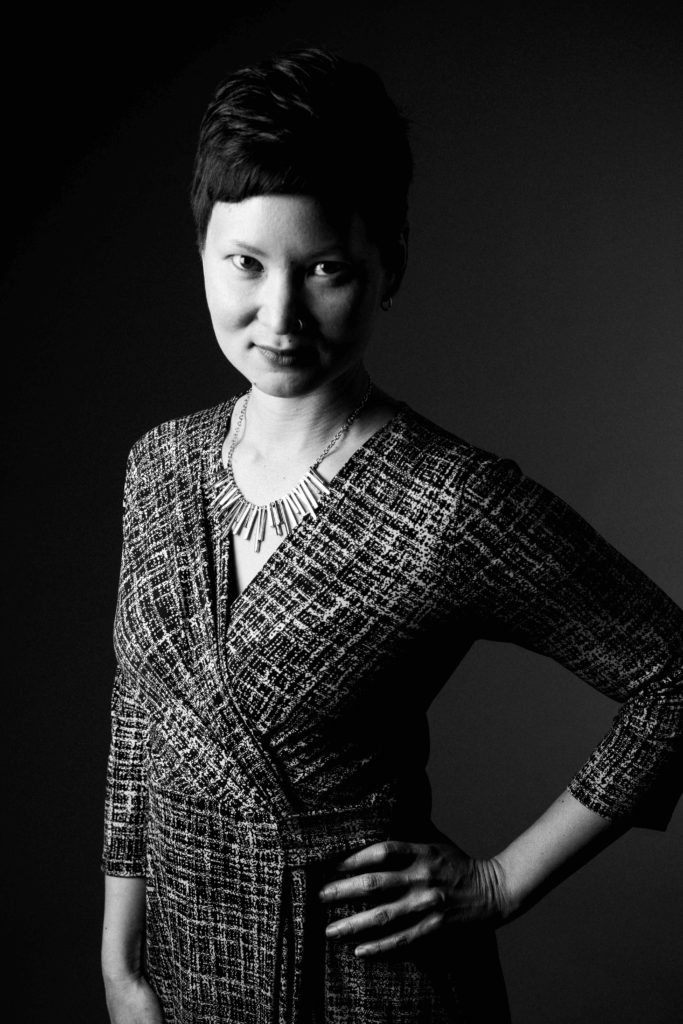 Listen to this interview and hear a selection of Jennifer's original poems. "Jennifer (or "JP" as they are known in Community Profile) is a down to earth poet who carries within them an innate sense of mystery. Which, by chance, is also a pretty accurate description of their award-winning poetry." -Bobby Bermea
ARTIST BIO
Jennifer Perrine is the author of four books of poetry, most recently Again (Airlie Press, 2020). Perrine's other books include No Confession, No Mass, winner of the Publishing Triangle Audre Lorde Award and the Prairie Schooner Book Prize; In the Human Zoo, which was selected for the Agha Shahid Ali Poetry Prize; and The Body Is No Machine. A recipient of fellowships from Literary Arts and the Vermont Studio Center, Perrine lives in Portland.
---
MEET THE HOST: BOBBY BERMEA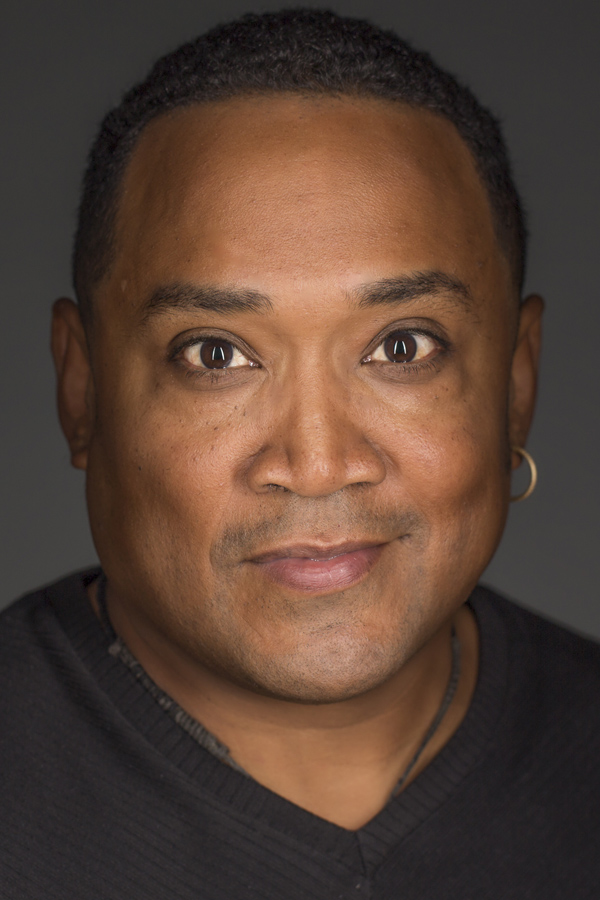 Bobby Bermea is the Director of Community Engagement at Profile Theatre as well as a Portland-based theatre artist. Previously on the Profile stage, Bermea has been seen in Master Harold and the Boys, My Children! My Africa!, Water by the Spoonful, and just recently, Ruined/Mother Courage, as well as having directed Blue Door and Fires in the Mirror.