Community Profile: Voices From The Real World

Voice From The Real World is a bi-weekly talk show featuring members of Community Profile, Profile Theatre's signature community engagement program. Hosted by Bobby Bermea, guests engage in wide-ranging conversation about life, identity and art and read selections of writing they've done in our workshops.

Since 2017, Community Profile has provided hundreds of hours of free writing workshops to more than 200 individuals. Participants bring their authentic voices and we give space, mentorship and support to engage in the radical act of self-expression and community building through writing.
---
EPISODE 7: SANKOFA BACKWARDS-LOOKING-PROPHETESS: DEAR TRUTH GUARDIAN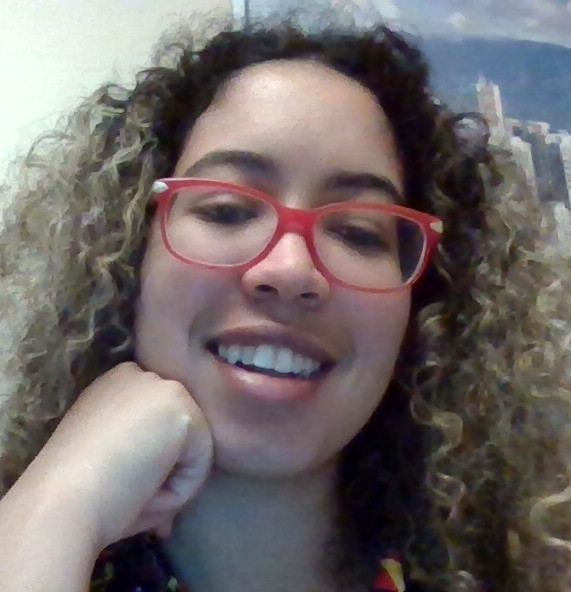 "Sankofa Backwards-Looking-Prophetess is a seer, attuned to a different, sometimes pained, sometimes glorious wavelength. Sankofa's work and Sankofa's story display a tremendous amount of courage and clarity in the face of adversity."
-Bobby Bermea 
ARTIST BIO
Sankofa is a Black and mixed poly, queer, trans and gender-transcending possessed and shapeshifting survivor and prophet who writes from traditional, ancestral and unceded ʷməθkʷəy̓əm (Musqueam), sḵwx̱wú7mesh (Squamish), Stó:lō, Stz'uminus and Səl̓ílwətaʔ/Selilwitulh (Tsleil-Waututh) territories, where Sankofa resides. Sankofa knows that art is key to decolonization and a better world. Sankofa's pronoun is Sankofa's name.
---
EPISODE 6: JOSIE SEID: LET US STEP INTO THESE HUMAN SKINS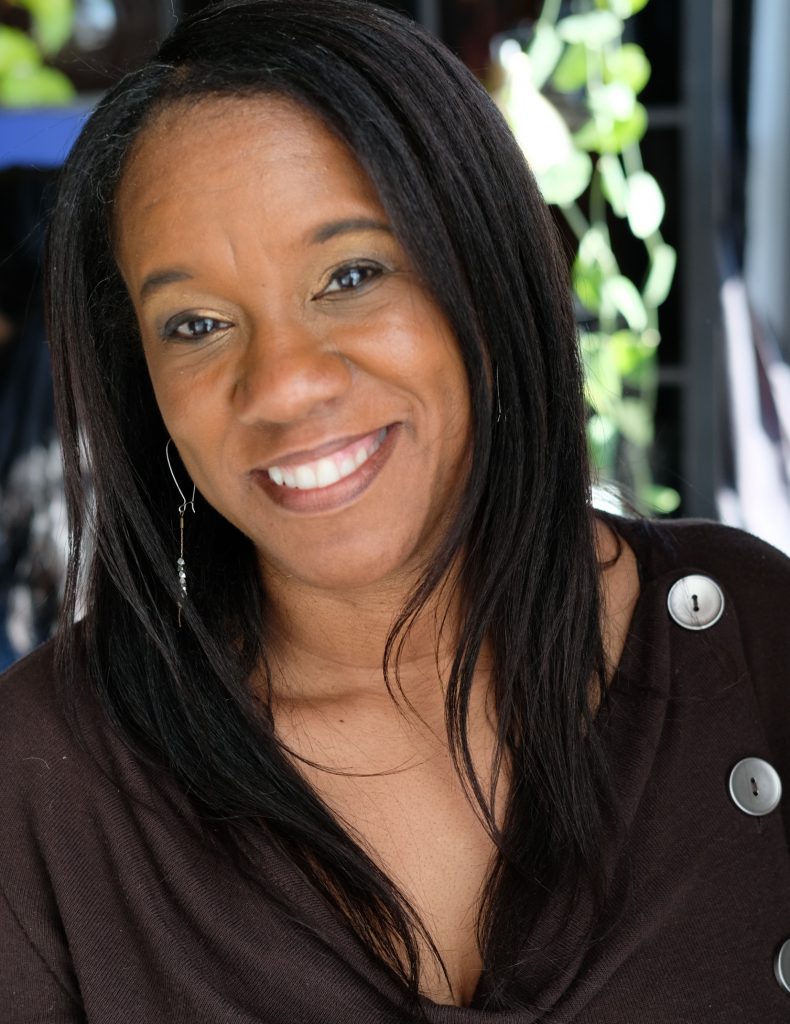 "Josie Seid is one of the warmest, most generous, most gifted artists in the Portland metro area. Extraordinary actor, singer, director, poet and playwright, she shares some of her outstanding work and magnanimous spirit with us." -Bobby Bermea
ARTIST BIO
Currently living in Portland, OR, Josie Seid is a resident artist with Artists Repertory Theater. She's an international creator of theater arts, who moves in several circles. As proud member of the LineStorm Playwrights Collective, she is the author of Petite Dames, which was nominated for the Kilroy list in 2015 and was recently workshopped at Lewis and Clark's Ray Warren Symposium on Race and Revolutionary Struggle. Other works include but are not limited to: Path of Glory, The Great God of the Dark Storm Cloud, Jordan's Wisdom, Overdue, Stand by Me, and This is Message Number 13. Her short play, A Wing and a Prayer was recently featured in the nationwide Play At Home project. As an actor and musical theater performer, she's been seen in shows on Portland area stages such as: An Octoroon with Artist's Repertory Theater, Men on Boats with Third Rail, and Into the Woods with Broadway Rose. She is also an international arts envoy who as performed in Cairo and Alexandria, Egypt. Josie has also directed productions in Portland to include two world premieres: Hazardous Beauty with PassinArt and A Dark Sky Full of Stars with Vertigo. Her most recent film, Forget Me Not, America, in association with the ART Mercury company has taken Josie to new creative places and she is excited to imagine what's next!
---
EPISODE 5: RUSTY TENNANT: LOOK UNDER MY FACE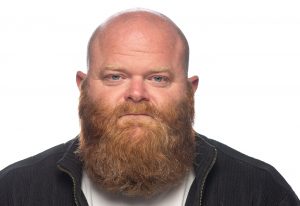 "As a person and as an artist, Rusty Tennant is a guy who makes his living wearing his heart on his sleeve and fighting for what is right and he's got the battle scars to prove it." -Bobby Bermea

ARTIST BIO
Rusty Tennant is the Artistic Director of Fuse Theatre Ensemble. They have an MFA in Directing and Performance from the University of New Orleans. Rusty serves as the Technical Director at Reed College and is also the Producing Artistic Director of The OUTwright Theatre Festival, a celebration of the LGBTQIA+ contribution to theatre that is held annually in Portland, OR.
Founded on the concepts of inclusion and sustainability, Tennant's work focuses on the Queer canon, original solo-work, and investigating classics through a contemporary lens. From the onset, their work has centered people who traditionally find themselves on the periphery of theatre. Rooted in the movement techniques of Viewpoints, Suzuki, Laban, contemporary and classical dance, their work aims to evoke a musical and visceral experience for audience and performer alike. Their years of experience in technical theatre have made clear the massive amount of waste in contemporary professional theatre, so their aesthetic has developed to provide audiences with visually and aurally appealing and inventive productions while maintaining strict sustainability measures. Their artistry has garnered prestigious local and national awards.
---
EPISODE 4: MADISON MONDEAUX: AN EASY GHOST TO CALL
"Madison Mondeaux is known in the Portland theatre scene as an adept stage manager. What is less known about her is that she is also a playwright and novelist armed with lush, effortless prose and a taste for the gothic ghosts and the fantastical. And bees." -Bobby Bermea
ARTIST BIO
Madison Mondeaux (she/her) was born and raised in Oregon. She grew up telling and writing stories, and graduated cum laude from Knox College with a BA in Creative Writing in 2015. In addition to playwriting and directing, Madison works as a stage manager. Currently, Madison runs a weekly "quarantined writer's circle", and is working on her novel, a few short stories, and the script for the New School for the Arts and Academics' 2021 school play in Tempe, Arizona.
As a queer woman, Madison is especially interested in seeking out and creating art that amplifies and uplifts her community. Madison currently lives in Lake Oswego, Oregon, with her family. She aspires to live in a swamp under a log, cackling and asking riddles of passers-by.
---
EPISODE 3: AJAI TRIPATHI: SEE YOU ON THE OTHER SIDE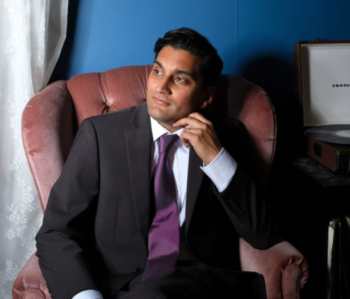 "Ajai Tripathi is a clear-eyed and incisive observer of the world around him. The poetry of his prose comes not from flowery language but from the precision of his vision and his passion for justice. You can always feel/hear his brain wrestling with the question at hand, never resting in its search for an ever-elusive answer." -Bobby Bermea

ARTIST BIO
Ajai Tripathi is an Actor, Director, Producer and Playwright from Corvallis, where he graduated from OSU with a BA in Theatre Arts. In Portland he has worked at Teatro Milagro as an Education Director, Tour Manager, and Teaching Artist, assisting in production and curriculum development for Milagro's Arts and Educational programs, appearing in over fifteen productions including Searching for Aztlán, Frida: un retablo, Duende de Lorca, and El Payaso, writing three bilingual shows for young audiences: ¡Corre! ¡Corre!, Sueños de Fútbol, and Mijita Fridita, and touring throughout the country leading theatrical workshops for students of all ages.
---
EPISODE 2: JENNIFER PERRINE: BOTH MAGICIAN AND TRICK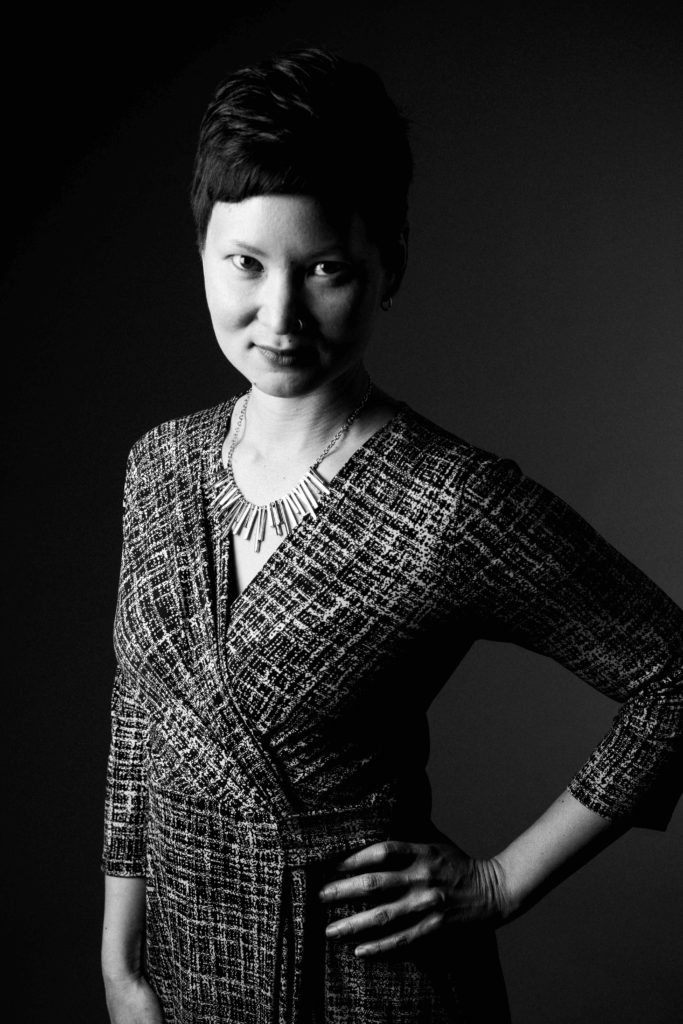 Listen to this interview and hear a selection of Jennifer's original poems. "Jennifer (or "JP" as they are known in Community Profile) is a down to earth poet who carries within them an innate sense of mystery. Which, by chance, is also a pretty accurate description of their award-winning poetry." -Bobby Bermea
ARTIST BIO
Jennifer Perrine is the author of four books of poetry, most recently Again (Airlie Press, 2020). Perrine's other books include No Confession, No Mass, winner of the Publishing Triangle Audre Lorde Award and the Prairie Schooner Book Prize; In the Human Zoo, which was selected for the Agha Shahid Ali Poetry Prize; and The Body Is No Machine. A recipient of fellowships from Literary Arts and the Vermont Studio Center, Perrine lives in Portland.
---
EPISODE 1: VIVIAN KNEZEVICH READS "WALLY", "NOSTALGIA AND THE VIEW FROM 30,000 FEET" AND "ANGRY QUEER RANT #31"
---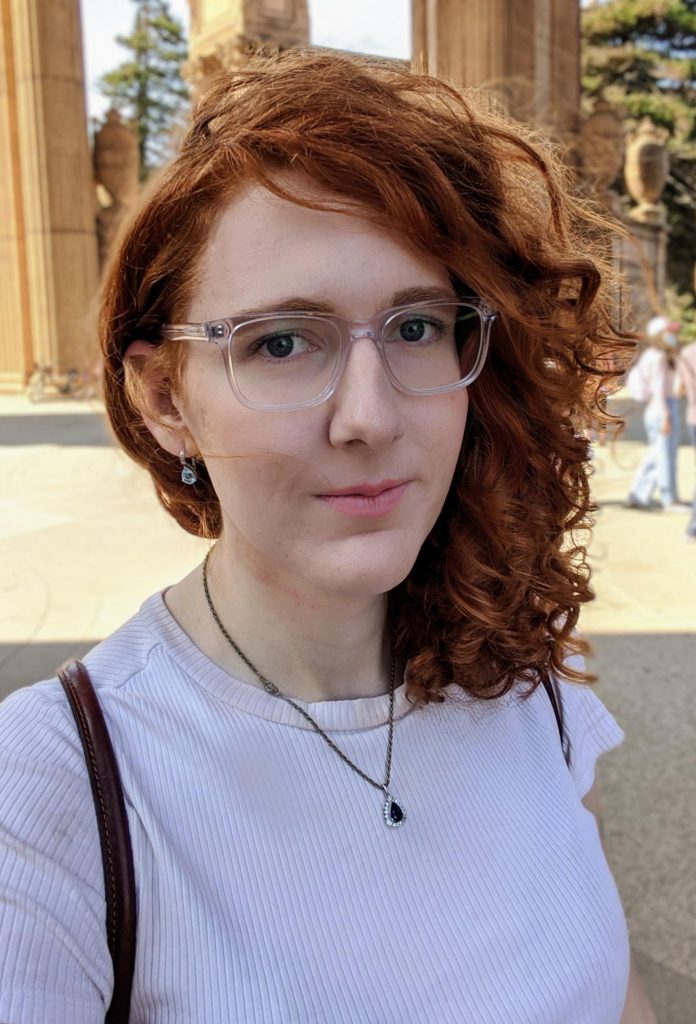 Listen to this interview and hear a selection of Vivian's original poems. "Like her poetry, Vivian Knezevitch is an always fascinating, at times startling, alchemical mixture of humor and rage, vulnerability and courage, pain and wisdom. Vivian's willingness to live loudly on her skin is what makes her a perfect guest on a podcast and an inspiration in real life." -Bobby Bermea
ARTIST BIO
Vivian Knezevich is a poet and proud lesbian residing in Portland Oregon. She writes about the joys & struggles of being queer, recovering from mental illness and the crushing weight of being human.
---
---
MEET THE HOST: BOBBY BERMEA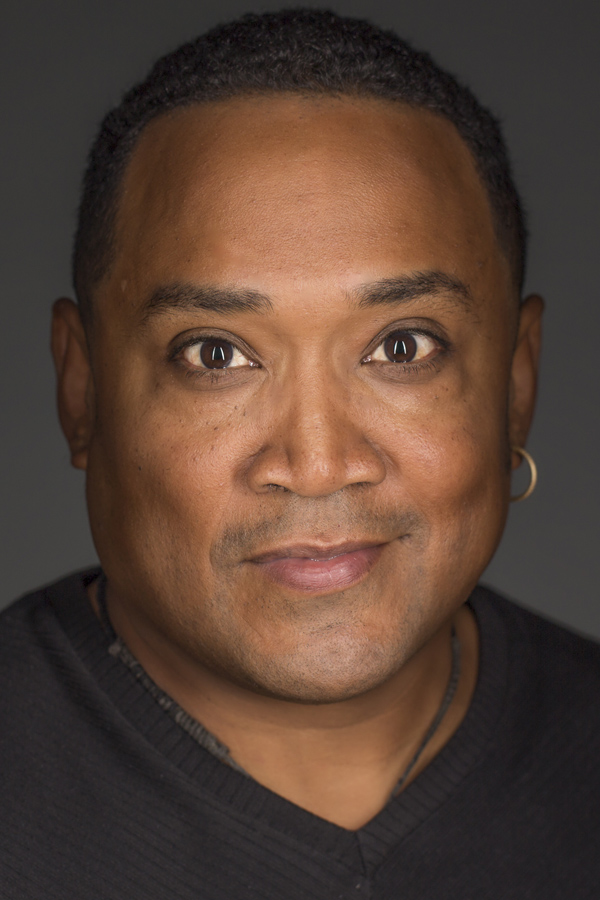 Bobby Bermea is the Director of Community Engagement at Profile Theatre as well as a Portland-based theatre artist. Previously on the Profile stage, Bermea has been seen in Master Harold and the Boys, My Children! My Africa!, Water by the Spoonful, and just recently, Ruined/Mother Courage, as well as having directed Blue Door and Fires in the Mirror.