Hot 'N' Throbbing

AUDIO PLAY AVAILABLE FOR STREAMING
NOVEMBER 13–JUNE 20, 2021

While available, free for members and available to non-members for 24-hour rentals at a sliding scale.

*This play includes adult themes and may not be suitable for children.
---
HOW TO LISTEN
---
PLAY THE TRAILER
Where does obscenity begin? Charlene's on a deadline. She's a single suburban mom writing feminist erotica to support her kids. Her family depends on her to keep food on the table and to keep her dangerous, obsessive estranged husband away from them. Obscenity begins at home, but it's not the screenplays that are obscene.

---
READ THE PLAYBILL
---
ILLUSTRATIONS BY ANTHONY PROCTOR
*We suggest flipping through while listening to avoid spoilers.
---
CAST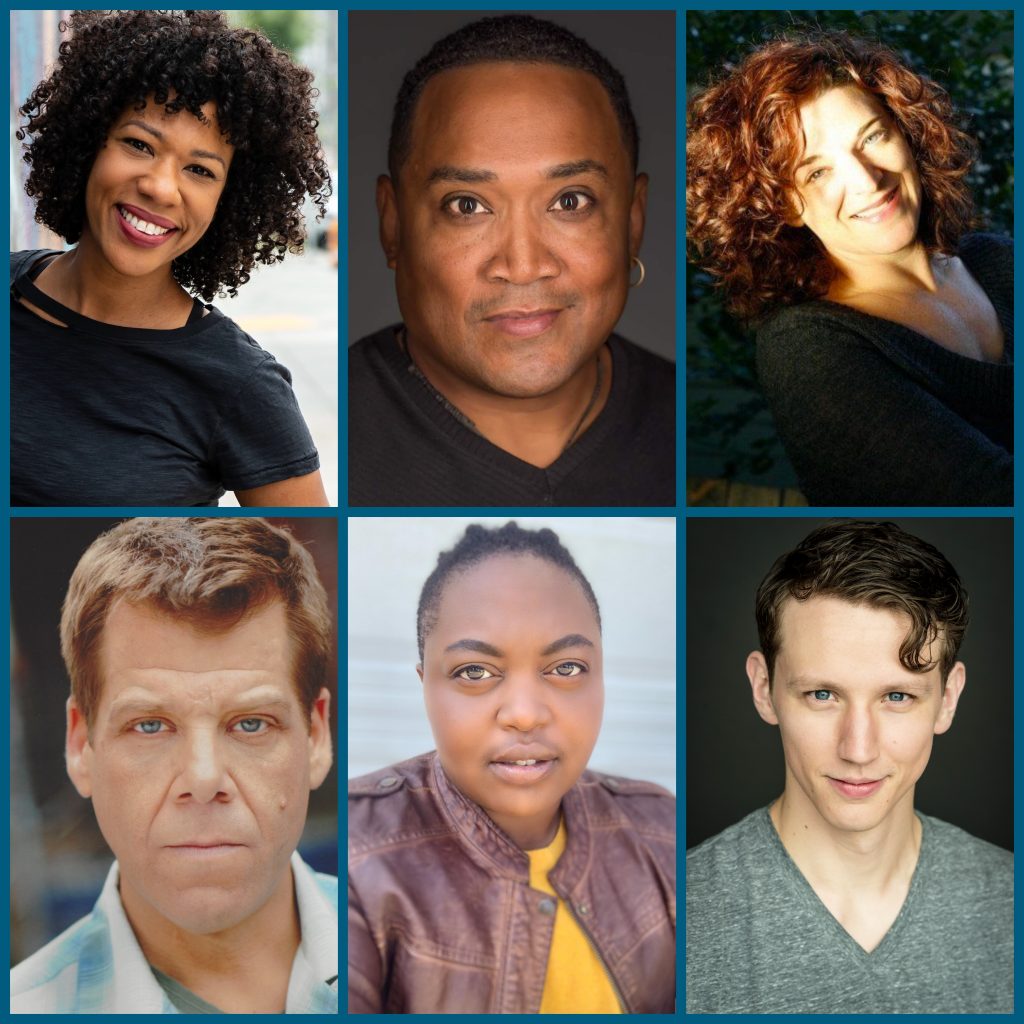 (Pictured left to right, top to bottom)

Ayanna Berkshire as Charlene
Bobby Bermea as Clyde
Eleanor O'Brien as V.O.
Eric Newsome as The Voice
Treasure Lunan as Leslie-Ann
Zak Westfall as Calvin

PRODUCTION
Sound Designers: Casi Maxwell Pacilio and Jana Crenshaw
Original Songs and Performance by Lo Steele
Additional Music composed and performed by Jana Crenshaw
Audio Engineer: Casi Maxwell Pacilio
Associate Production Manager: Carol-Ann Wohlmut
Graphic Illustrator: Anthony Proctor
---
LISTEN TO THE HOT 'N' THROBBING INSPIRED SPOTIFY PLAYLIST

---