2019-2020 Season: Generations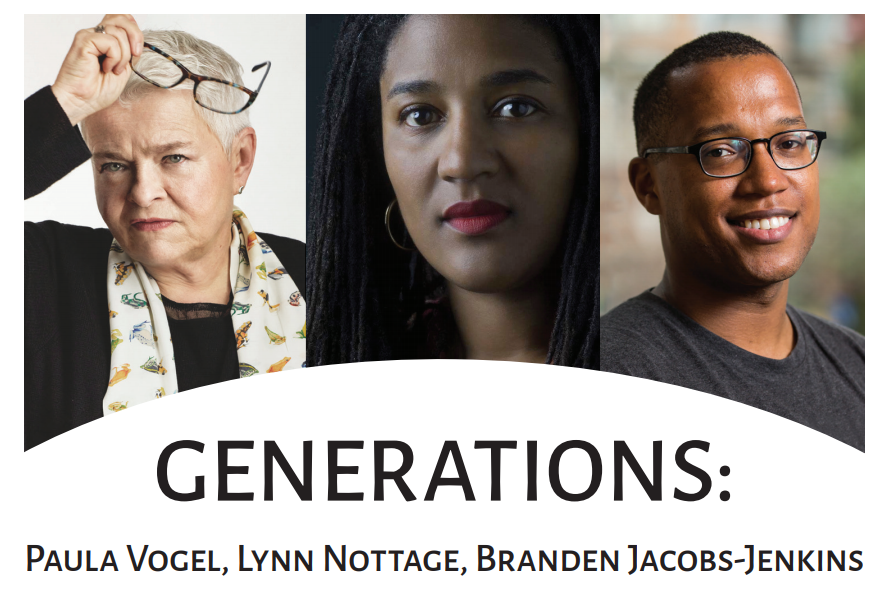 ---
"I have loved all three of these playwrights for some time. Paula Vogel helped shape my theatrical aesthetic; Lynn Nottage opened my heart with her fierce portraits; Branden Jacobs-Jenkins continues to explode my sense of what plays can look like and speak to. I'm thrilled to share their work with a Portland audience in an extended two-year artistic conversation." — Josh Hecht, Artistic Director
LEARN MORE ABOUT THE PLAYWRIGHTS HERE
Mainstage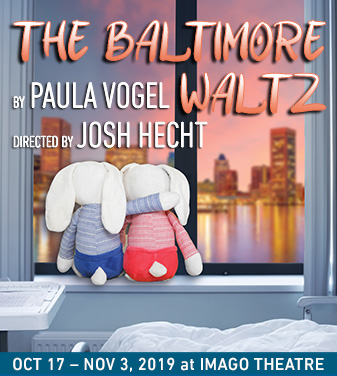 THE BALTIMORE WALTZ by Paula Vogel, directed by Josh Hecht
Winner of the Obie for Best New Play. When Anna, an unmarried school-teacher in the prime of life, is suddenly diagnosed with the fictitious Acquired Toilet Disease, a mysterious new illness with a high risk factor for elementary school teachers, she and her brother Carl take flight to Europe in search of romance and a cure. Vogel's fantastical satire takes us on a whirlwind odyssey through Paris, Amsterdam, Munich and Vienna, and is part heartfelt tribute, part political indictment written at the height of the AIDS crisis.
DETAILS


SWEAT by Lynn Nottage, directed by Christopher Acebo
Winner of the 2017 Pulitzer Prize. In the industrial town of Reading, Pennsylvania, a group of friends spend their days on the factory floor and their nights sharing drinks, secrets, and laughs. But when layoffs and picket lines begin to erode their trust, they find themselves pitted against each other in a heart-wrenching fight to stay afloat. Based on Nottage's extensive research and interviews with residents of Reading, Sweat is a searing reflection of America's economic decline.
DETAILS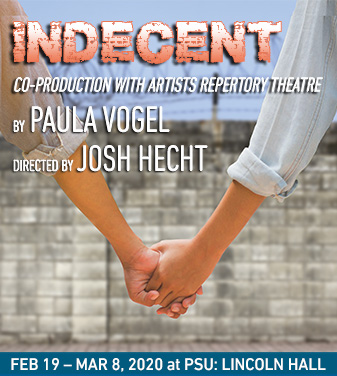 INDECENT by Paula Vogel, directed by Josh Hecht
Nominated for a Tony Award for Best Play of 2017. Sholem Asch's play The God of Vengeance made a splash on Broadway in 1923, when it was shut down and all of the actors were arrested on charges of obscenity for portraying a lesbian romance between a brothel-owner's daughter and one of the prostitutes. Pulitzer-prize winning playwright Paula Vogel weaves scenes of Asch's incendiary play with the imagined conversations with the risk-taking company that brought the script to the stage. Indecent is a riveting backstage drama filled with music, groundbreaking Yiddish theatre, and stage magic.
DETAILS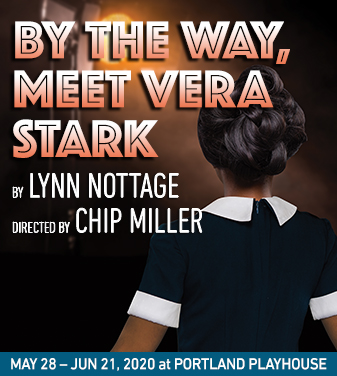 BY THE WAY, MEET VERA STARK by Lynn Nottage, directed by Chip Miller
Nominated for a 2012 Drama Desk Award for Best Play. It's the Golden Age of Hollywood, and aspiring starlet Vera Stark works as a maid to Gloria Mitchell, an aging star grasping at her fading career. Worlds collide when Vera lands a trailblazing role in an antebellum epic starring…her boss. While Vera's portrayal of a slave turns out to be groundbreaking, decades later scholars and film buffs still grapple with the actress' legacy in Hollywood and the impact that race had on her controversial career. Two-time Pulitzer Prize-winner Lynn Nottage's fast-paced, sly satire, will take you on a seventy-year journey through Vera's life and the cultural climate that originally shaped her and continues today. Unfortunately, this play was cancelled due to COVID-19.
DETAILS


Concert Stagings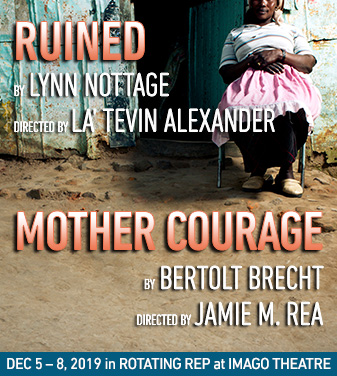 RUINED by Lynn Nottage, directed by La'Tevin Alexander
RUINED is a haunting, probing work about the resilience of the human spirit during times of war. Set in a small mining town in Democratic Republic of Congo, this powerful play follows Mama Nadi, a shrewd businesswoman in a land torn apart by civil war. But is she protecting or profiting by the women she shelters? How far will she go to survive? Can a price be placed on a human life?
MOTHER COURAGE by Bertolt Brecht, directed by Jamie M. Rea
We will present RUINED alongside a concert staging of MOTHER COURAGE AND HER CHILDREN, which was the play's inspiration, for one week only. The indomitable Mother Courage follows one luckless army after another across a war-torn world in her canteen wagon. She'll do anything to hold onto her money-making wagon, even if it means the loss of her children. Brecht's masterpiece is considered one of the defining plays of the 20th Century.
---
Playwright Residency
BRANDEN JACOBS-JENKINS: IN CONVERSATION
Branden was going to be in Portland for two-weeks in June 2020 to work on a new play, lead a session of Community Profile and was going to share new work in a one-of-a-kind speaking event on the stage. Unfortunately, this Playwright Residency was cancelled due to COVID-19.
DETAILS
---
Audio Play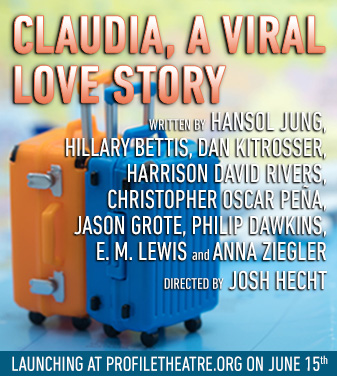 CLAUDIA, A VIRAL LOVE STORY by 9 Plawrights, directed by Josh Hecht
Travel the world round-trip — by ear! A fishmonger and his granddaughter in Wuhan; A cafe owner and her husband in Tehran; An opera singer and his lover in Milan; A Honduran immigrant at Mar-a-Lago; A screenwriter in LA; And a French-speaking pangolin named Claudia. Find out what they have in common in Profile Theatre's first ever audio play. Based on a COVID-inspired "recipe" of playwriting "ingredients" provided by Pulitzer Prize-winner Paula Vogel, and written by an astounding group of 9 playwrights and screenwriters. CLAUDIA, A VIRAL LOVE STORY will take you around the world.
DETAILS