Volunteer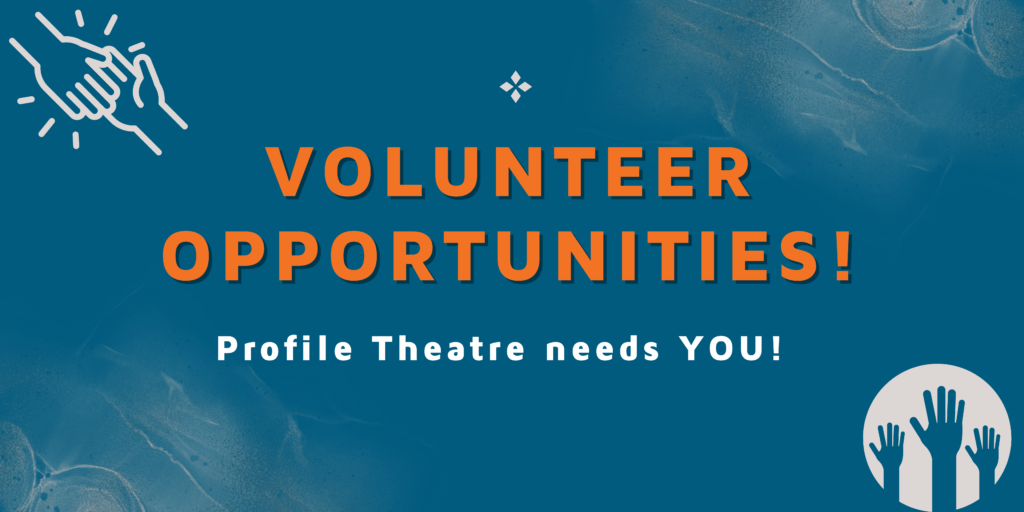 Profile needs YOU! We are looking for people to assist us with various volunteer opportunities from letter stuffing to ushering during Main Stage performances.
Here is a list of potential volunteer activities:
Usher for plays or readings
Letter stuffing campaigns
Receptions and special events
Perks include free shows for users, the delightful company of staff and fellow volunteers, snacks, and knowing you're helping keep Profile alive and thriving!
If you are interested in sharing your time with us, email our Director of Communications, Eboni Lovell, at eboni@profiletheatre.org to be added to our pool of people power!