Mlima's Tale

AUDIO PLAY NO LONGER AVAILABLE
(OCTOBER 7–NOVEMBER 4, 2020)
What deals will we make to get what we most desire? Meet Mlima, last of the "big-tusker" elephants in Kenya, trapped by the underground international ivory market. As he follows a trail of greed and desire as old as trade itself, Mlima takes us on a journey through memory and fear, history and tradition, want and need, and the complicated deals we make with ourselves and each other to get what we most desire

While available, free for members through November 4 and available to non-members for 24-hour rentals at a sliding scale
---
PLAY THE TRAILER
---
REVIEWS
"The Profile Theatre production's many triumphs include overcoming the difficulties of conveying wordless action in an audio play."
-Bennett Campbell Ferguson, Willamette Week

"a powerful and moving theatrical experience!"
-Judy Nedry
"This production, directed by Reginald L. Douglas, is so vibrant and alive that I could easily fill in the visuals with my imagination. […] a remarkably multisensory experience.
-Krista Garver, Broadway World
"One of the deep pleasures of this aural production is the sound itself (sound design: Elizabeth Ittoop; composer: Jenn Mundia), a continuing underwave of lament and chant and emotional suggestion."
-Bob Hicks, Oregon ArtsWatch

---
ORBITING MLIMA'S TALE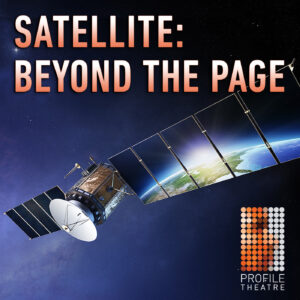 Director of Community Engagement Bobby Bermea talks to Bob Lee, General Curator and Manager of Elephants at the Oregon Zoo about elephant conservation and the way animals can ignite our imaginations. Bobby also talks to singer-songwriter and Mlima's Tale composer Jenn Mundia, who plays some of her newest music live for us in the studio. And Bobby interviews Mlima's Tale director Reg Douglas about Mlima's Tale, Reg's passion for new work and directing during a pandemic.
---
MUSIC FROM MLIMA'S TALE
Singer-songwriter Jenn Mundia's soaring original music brings added depth to Mlima's Tale. If you saw the sold-out, extended run of Hedwig and the Angry Inch at Portland Center Stage last season, you know the power of Delphon "DJ" Curtis, Jr.'s incredible voice. Get a taste of this delicious audio play by listening to DJ's breathtaking rendition of "Ancestors Song" then, purchase a 24-Hour Rental or Membership to stream Mlima's Tale.
---
CAST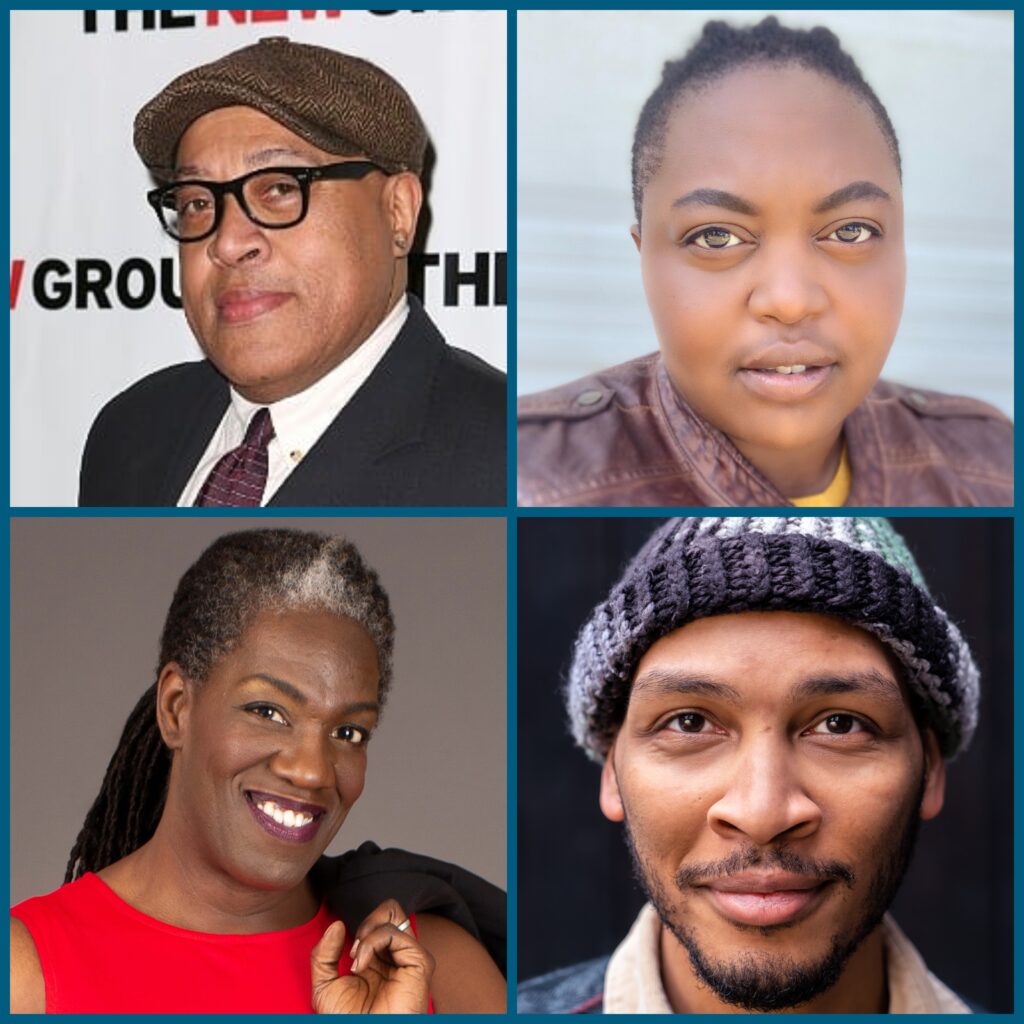 (Pictured left to right, top to bottom)
Keith Randolph Smith as Mlima
Treasure Lunan as Ensemble 1
Ithica Tell as Ensemble 2
Delphon 'DJ' Curtis Jr. as Ensemble 3
PRODUCTION
Director: Reginald L. Douglas
Sound Designer: Elisheba Ittoop
Composer: Jenn Mundia
Costume Designer: Dominique Fawn Hill
Dialect Consultant: Stephanie Gaslin
Line Producer: Jamie M. Rea
Stage Manager: Maya Bourgeois

---
COSTUME DESIGN BY DOMINIQUE FAWN HILL
---
THANK YOU TO OUR PRODUCERS CIRCLE DONORS
Stephen Schuitvoerder and Tami Staudt, Producer
Leon Aliski, Associate producer
---
READ THE PLAYBILL
---