2018-2019 DOUBLE SEASON: Lisa Kron / Anna Deavere Smith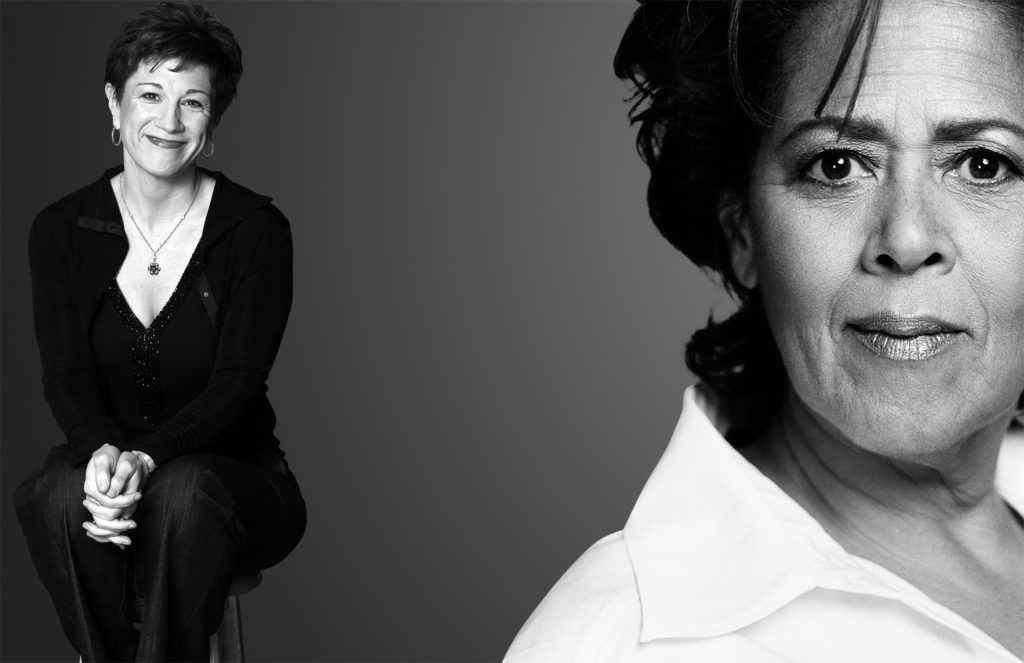 For my first full season at Profile, I am doing something extra ambitious: a special double season featuring two of our most celebrated, most important national playwrights in conversation for a full eighteen months. Two writers at the peak of their powers, whose work over the last twenty-five years will seem shockingly urgent and relevant and taken together, will connect us with Americans of every shape, size, creed and color and remind us of the tapestry in which we live.
-Profile Artistic Director, Josh Hecht
READ THE OREGONIAN'S SEASON PREVIEW HERE
LEARN MORE ABOUT THE PLAYWRIGHTS HERE
PURCHASE TICKETS HERE
---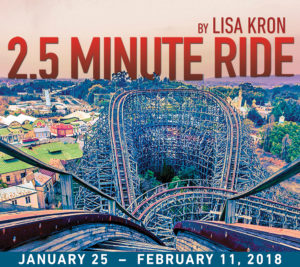 Directed by Jane Unger
In her solo show 2.5 Minute Ride, Lisa Kron invites her audience (and her girlfriend Peg) on the Kron family "vacation" to Cedar Point Amusement Park in Sandusky, Ohio. You see, in spite of near-blindness, diabetes and a heart condition, Lisa's 74-year-old father insists on yearly trips to the world capital of roller coasters. But this isn't the only journey Lisa takes with her ailing father. She also accompanies Walter to Auschwitz, where his parents were killed, and where she understands more clearly the joys and sorrows of her father's heart. With wit and compassion, Lisa creates a complex and searingly funny meditation on how human beings make sense of tragedy, grief, and everyday life.
Click here for an ASL interpreted description.
Wonderfully evocative and often seriously funny, [Kron] sets off emotional vibrations that just won't stop. -New York Times
---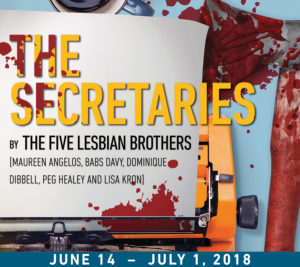 Directed by Dawn Monique Williams
Pretty Patty Johnson is thrilled to join the secretarial pool at the Cooney Lumber Mill in Big Bone, Oregon under the iron-fisted leadership of sultry office manager Susan Curtis. But she soon begins to feel that all is not right—the enforced diet of Slim-Fast shakes, the strange clicking language between the girls, the monthly disappearance of a lumberjack. By the time Patty discovers murder is part of these office killers' skill set, it's too late to turn back! In the guise of satiric exploitation-horror, The Secretaries takes an unflinching look at the warping cultural expectations of femininity and the ways women themselves are often the enforcers of sexism.
Click here for an ASL interpreted description.
'The Secretaries' is like a mashup of 'Twin Peaks' and 'Portlandia' –Chicago Tribune
---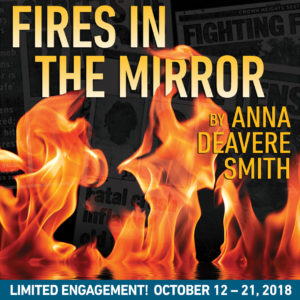 Directed by Bobby Bermea
In August 1991 simmering tensions in the racially polarized Brooklyn, New York neighborhood of Crown Heights exploded into riots after an African-American boy was killed by a car in a rabbi's motorcade and a Jewish student was slain in retaliation. Pulitzer Prize-finalist Fires in the Mirror is dramatist Anna Deavere Smith's stunning exploration of the events and emotions leading up to and following the Crown Heights conflict. Through her portrayals of more than two dozen adversaries, victims, and eyewitnesses, using verbatim excerpts from their observations derived from interviews she conducted, Smith provides a brilliant, Rashoman-like documentary portrait of contemporary ethnic turmoil.
Click here for an ASL interpreted description.
Quite simply the most compelling and sophisticated view of urban racial and class conflict that one could hope to encounter. –New York Times
---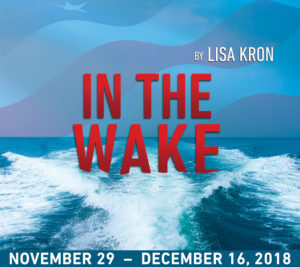 Directed by Josh Hecht
It's Thanksgiving of 2000 and the presidential election still has not been decided. Ellen insists that her friends and family don't understand how bad the situation really is. But no one—not her loving partner, Danny, nor the passionate Amy, nor the brutally pragmatic and world-weary Judy— can make Ellen see the blind spot at the center of her own politics and emotional life. A funny, passionate, and ultimately searing play that illuminates assumptions that lie at the heart of the American character—and the blind spots that mask us from ourselves.
Click here for an ASL interpreted description.
Smart, moving and undeniably sexy. –San Francisco Chronicle
---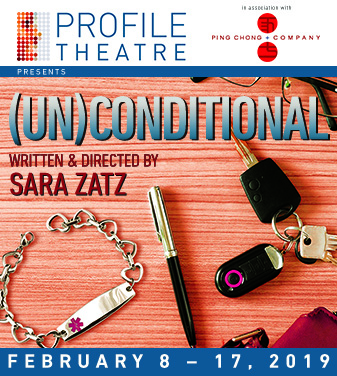 EACH OF US HAS A STORY.  THESE ARE SIX OF OURS.
A storytelling project featuring 6 Portland residents who manage life with a chronic illness, as told by the people who live them – with resilience, tenacity, and hope.
(Un)conditional creates a vivid portrait of the precariousness of life with an illness. The stories, written from interviews with the cast and simply staged, illuminate the ways that the past informs the present and the feelings that arise when our bodies become mysterious. Rich with the detail of real lives, (Un)Conditional will resonate with anyone who has navigated illness or injury and the maze of healthcare.
Commissioned by Profile Theatre from National Medal of Arts Awardee Ping Chong and Company, (UN)Conditional is our first In Dialogue Production, drawn from the experiences of our Community Profile program – a year-long writing workshop for people living with chronic conditions.
---
Directed by Josh Hecht
In Repertory with Let Me Down Easy performing at the Portland Playhouse
May 9th – June 15th, 2019
In the opening moments of this Tony-nominated Best Play on Broadway, Lisa Kron assures us this play is not about her mother and her. But, of course, it is about her mother, and her mother's extraordinary ability to heal a changing neighborhood, despite her inability to heal herself. In this self-professed solo show with people in it, Kron asks the provocative question: Do we create our own illness? The answers she gets are much more complicated than she bargained for as the play spins dangerously out of control into riotously funny and unexpected territory.
Click here for ASL interpreted description.
This glorious and funny new play opens doors of insight and emotion that no other play in New York is opening. I fell in love with 'Well.' –New York Times
---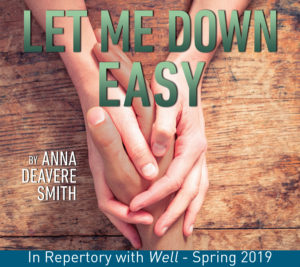 Directed by Josh Hecht
In Repertory with Well  performing at the Portland Playhouse
May 16th – June 16th, 2019
In this theater piece constructed from verbatim interview transcripts, Anna Deavere Smith examines the miracle of human resilience through the lens of the national debate on health care. Drawn from in-person interviews, Smith creates an indelible gallery of 20 individuals, known and unknown—from a rodeo bull rider and a World Heavyweight boxing champion to a New Orleans doctor during Hurricane Katrina, as well as former Texas Governor Ann Richards, cyclist Lance Armstrong, film critic Joel Siegel, and supermodel Lauren Hutton. A work of emotional brilliance and political substance from one of the treasures of the American theater. Originally created as a one-person show, the Profile Theatre production will feature the same six-person cast performing Lisa Kron's Well.
Click here for an ASL interpreted description.
Vitally important, wide-ranging and ultimately very moving. -Los Angeles Times