The Secretaries

"How did a decent girl like me get involved with a cult of murderous secretaries?"
Pretty Patty Johnson is thrilled to join the secretarial pool at the Cooney Lumber Mill in Big Bone, Oregon under the iron-fisted leadership of sultry office manager Susan Curtis. But she soon begins to feel that all is not right—the enforced diet of Slim-Fast shakes, the strange clicking language between the girls, the monthly disappearance of a lumberjack. By the time Patty discovers murder is part of the office skill set, it's too late to turn back!
In the guise of satiric exploitation-horror, The Secretaries takes an unflinching look at the warping cultural expectations of femininity and the ways women themselves are often the enforcers of sexism.
Click here for an ASL interpreted description.
"One of the most uproarious plays staged in Portland in recent memory" -Willamette Week (Read the review!)
"Loud, Lewd, and Gleefully Weird" -The Oregonian (Read the review!)
"Just what the world needs right now" -Oregon ArtsWatch (Read the review!)
Watch the trailer: 
(Photos by David Kinder)
JUNE 14th – JULY 1st, 2018
Alder Stage at Artists Rep
---
** See the schedule of vibrant IN DIALOGUE events for this run HERE **  
(Comedians, Novelists & Queers, oh my!)
---
ABOUT THE FIVE LESBIAN BROTHERS HERE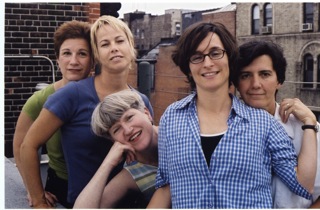 ---
CAST & CREATIVE  (All-Female!)

(left to right)
Andrea White, Susan
Jamie M. Rea, Dawn
Claire Rigsby, Patty
Jen Rowe, Peaches
Kelly Godell, Ashley
Directed by Dawn Monique Williams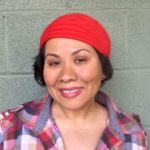 Stephanie Mulligan, Stage Manager
Megan Wilkerson, Scenic Design
Emily Wilken, Props Master
Wanda Walden, Costume Design
Jennifer Lin, Lighting Design
Jen Raynak, Sound Design
Lilo Alfaro, Production Assistant
Kristen Mun, Fight Director
---