Mfoniso Udofia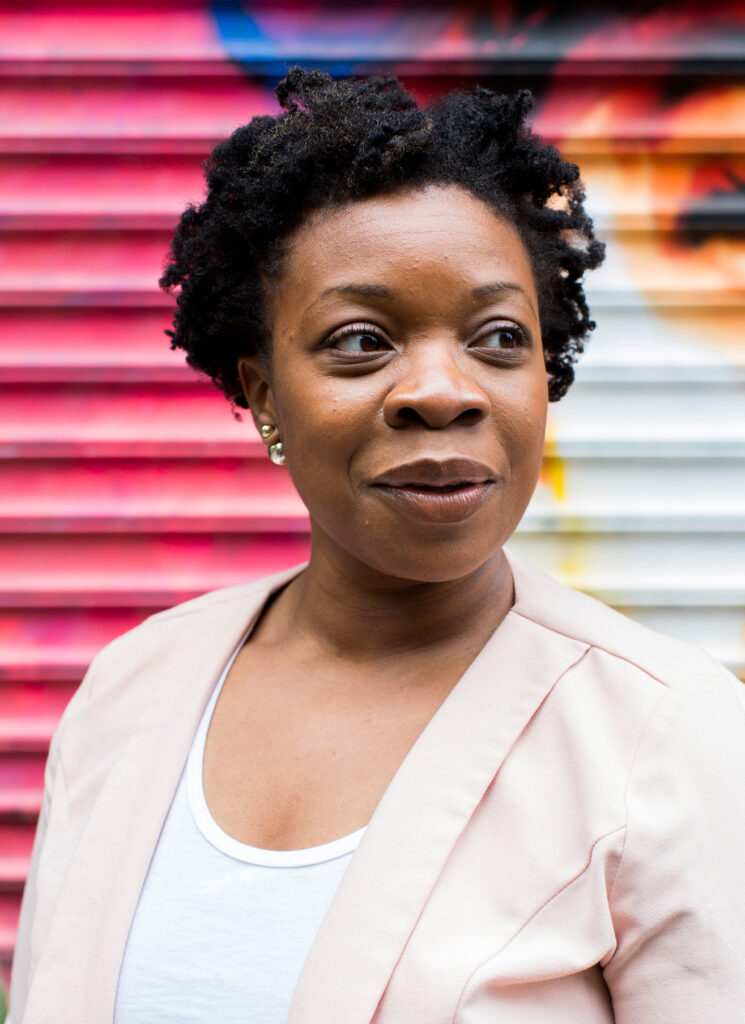 Mfoniso Udofia, a first-generation Nigerian-American storyteller and educator, attended Wellesley College and obtained her MFA in Acting from the American Conservatory Theater. During her stay in the Bay, she co-pioneered the youth initiative, The Nia Project, providing artistic outlets for youth residing in Bayview/Huntspoint of San Franciso, CA. In January 2016, The Playwrights Realm produced the world premiere of Sojourners, the origin story of the Ufot Family Cycle. In Spring 2016, The Magic Theater in San Francisco produced the west coast premiere of Sojourners and the world premiere of the third installation in the Ufot Family Cycle, runboyun, in repertory. New York Theatre Workshop produced the New York City return of Sojourners in Spring 2017, which ran in repertory with the world premiere of Her Portmanteau, which was previously developed in 2015 at the National Black Theatre.
She's the recipient of the 2017 Helen Merrill Playwright Award and the 2017-2018 McKnight National Residency and Commission at The Playwrights' Center in Minneapolis. Her Portmanteau will be produced by Pasadena's Boston Court Performing Arts Center and by The Strand A.C.T. in Spring 2018 and Winter 2019 respectively. Magic Theater will produce the world premiere of 5th Ufot Cycle play, In Old Age, in Spring of 2019. And, Mfoniso will return to New York Theater Workshop during their 2019/20 season with productions of both, runboyrun, and In Old Age. Mfoniso is also currently at work on a commission from the Oregon Shakespeare Festival, translating Shakespeare's, Othello, through their Play On! program and a staff writer for Netflix's third season of 13 Reasons Why.
Mfoniso's plays have been developed at and/or presented/produced by The New York Theatre Workshop, The Playwrights Realm, The Magic Theatre, Dr. Barbara Ann Teer's National Black Theatre, Hedgebrook, Sundance Theatre Lab, NNPN, Space on Ryder Farm, NNPN New Play Showcase, Makehouse, Soul Productions, terraNOVA, I73, The New Black Fest, Rising Circle's INKTank, At Hand Theatre Company, The Standard Collective, American Slavery Project, Liberation Theatre Company, and more. Mfoniso was a finalist for the 2015 PoNY Prize, the Eugene O'Neill NPC, Bay Area Playwrights Festival, Many Voices Fellowship, Page73 Development Programs, Jerome Fellowship, New York Theatre Workshop's 20/50 Fellowship, and Lark Playwrights' Week.