awe/struck.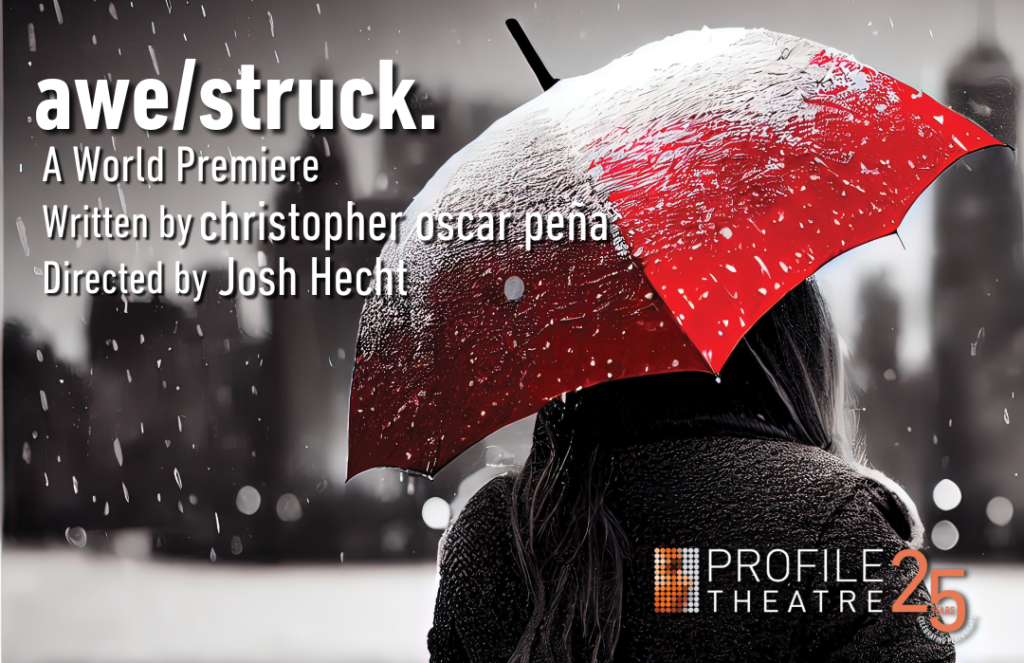 awe/struck.
by christopher oscar peña
Directed by Josh Hecht
Previews: November 9-10
Affinity Nights:
Pride Night Nov 9, BIPOC Night Nov 16
Opening Night: November 11
Closing: November 19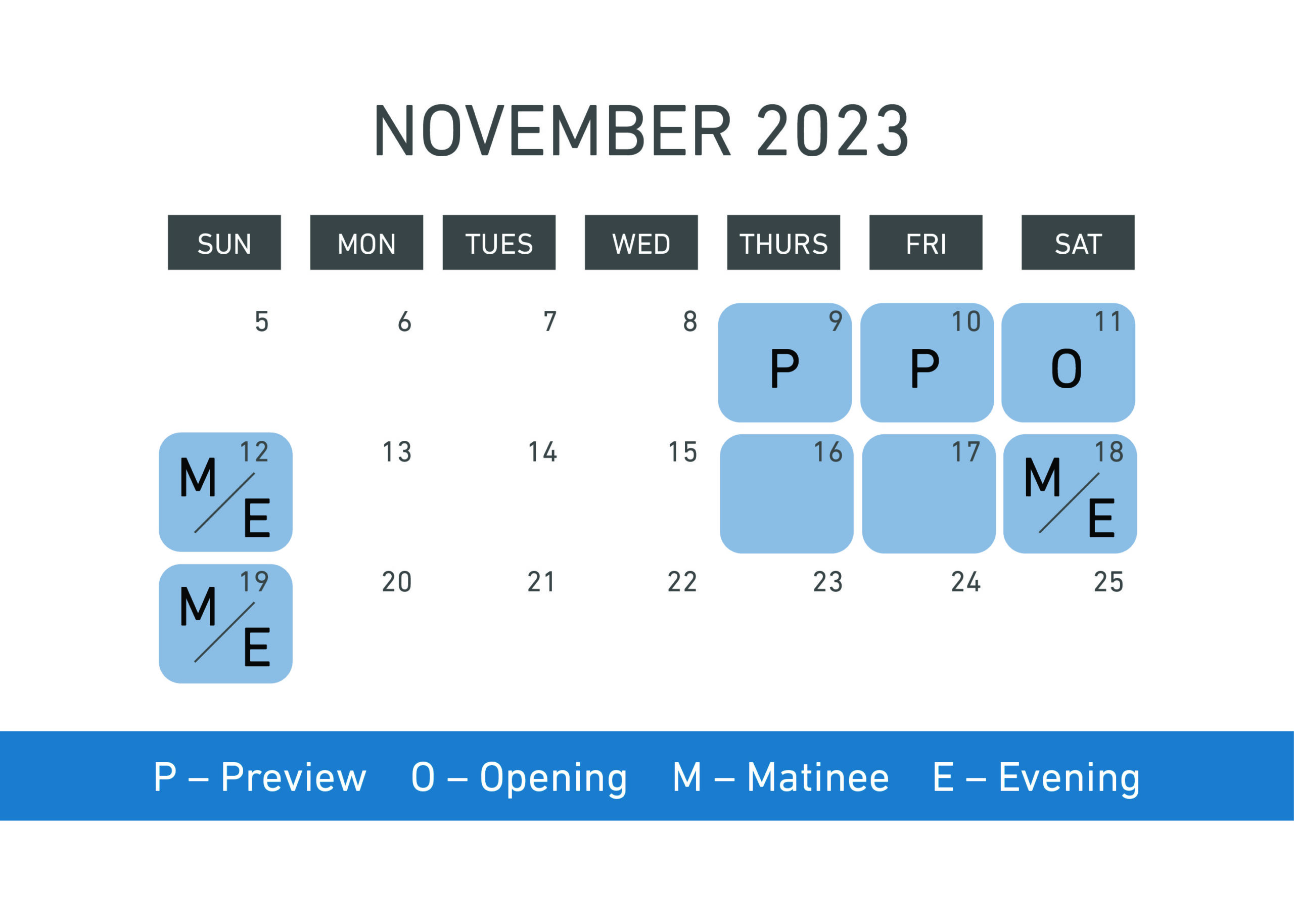 Synopsis: To save his daughter from the violence of their home country, Julio convinces her to leave everything behind and move to an unfamiliar world. Monique has never left Chicago but is feeling increasingly alienated by the world around her. Navigating a new country is exhausting and lonely, but when an altercation with a troubled teen leads to the unthinkable, people who were once strangers find a way to become family.
A surreal and unexpected tale about the search for safety, belonging and most of all home.
Content Warning: This show contains stage violence.
Click here for more info (contains spoilers).
---
THE CAST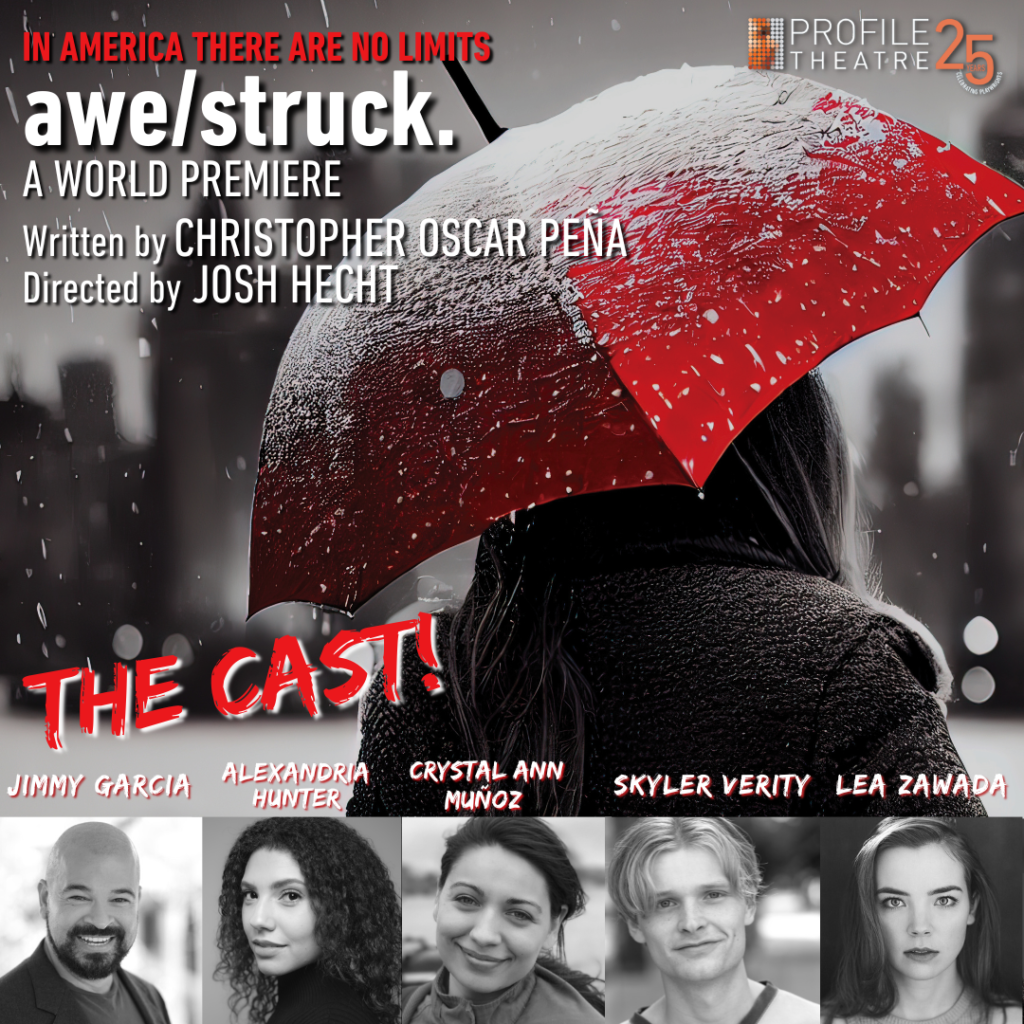 ---
THE CREW
Set Designer: Megan Wilkerson
Lighting Designer: Blanca Forzan
Sound Designer: Luke Norby & FiveOhm Productions
Costume Designer: Sara Estrella
Video Designer: Luke Norby & FiveOhm Productions
Props Designer: Ryann St Julien
Technical Director: Brian Guerrero
Fight Choreographer: Sam Dinkowitz
Creative Technologist: Scott James
Dialect Coach: Josh F.S. Moser
---
REVIEWS
AFFINITY NIGHTS
To celebrate and create welcoming spaces for all community members, Affinity Nights are back during our 2023-24 season! Pride Night is for LGBTQIA+ community members and BIPOC Night is for Black, Indigenous, Asian, Latiné, and Pacific Islander community members.
Tickets are $5 for those communities on those nights. The Pride Night Code is AWEPRIDE and BIPOC Night is AWEBIPOC. Enter the code in to the Promo Code field when purchasing tickets.
Read more about Affinity Spaces at Profile Theatre here.
---
MAT CHATS
Mat chats are post-show opportunities for the audience to take a deeper dive into the world and themes of the play with artists, experts, and educators. They take place on the stage five minutes after the Sunday matinees.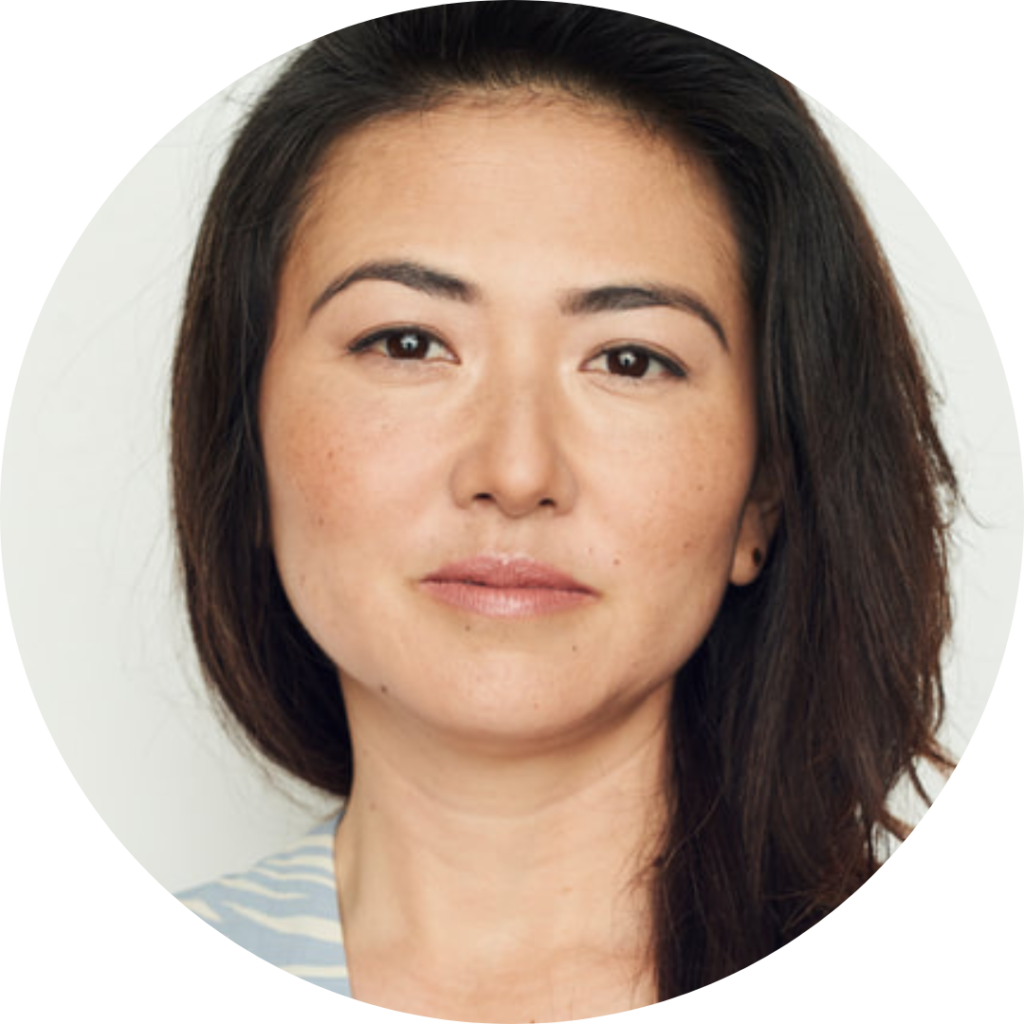 Sunday, November 12
This panel explores the pressure on playwrights with marginalized identities to write about cultural trauma, and the implicit expectation that cultural or identity-based trauma stories are the required "price of admission" for marginalized artists to participate in the American theatre. Visiting playwright Lis Sanaye Dring invites local artists, Ari Chadwick-Saund, Dmae Lo Roberts, and Cristi Miles, to share their response to the question, "What stories are in me that need to be told"?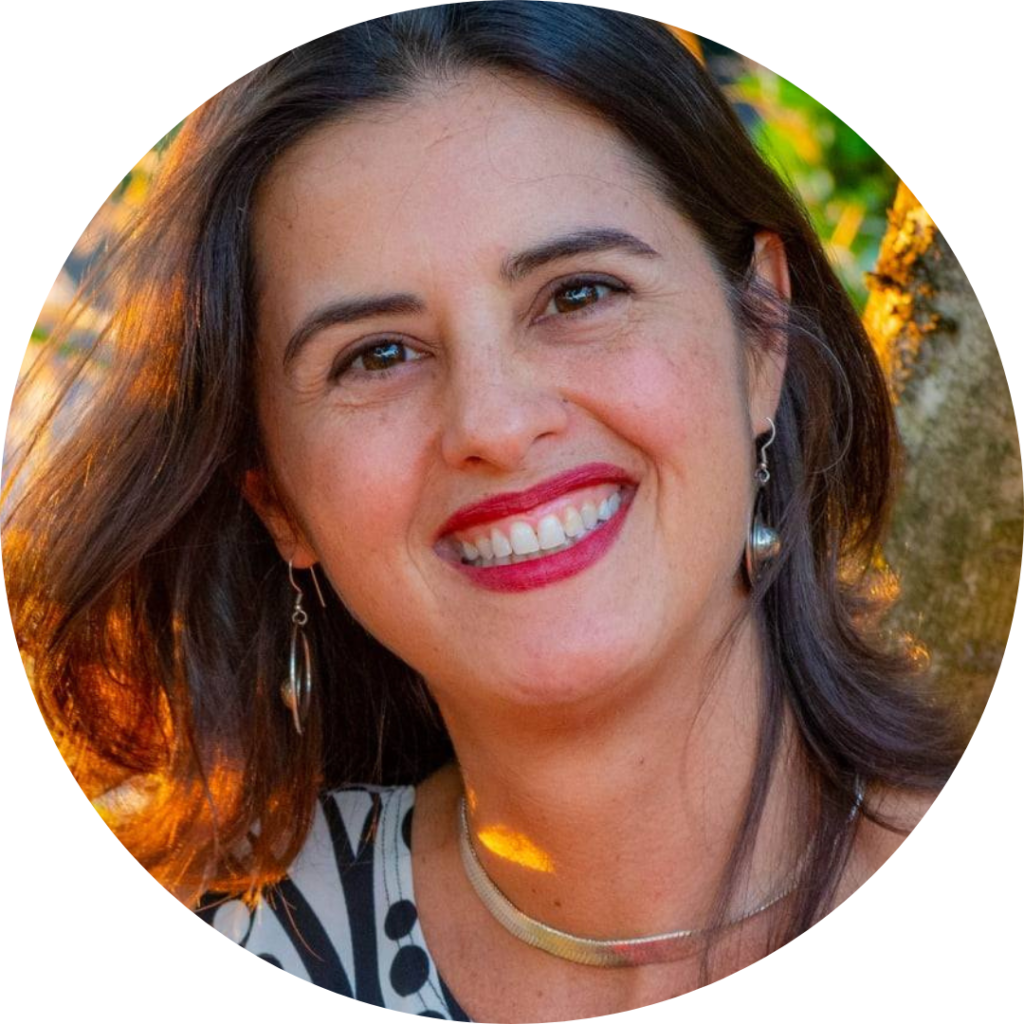 Sunday, November 19
Join Jimena Alvarado for a post-show dialogue with the audience to process the themes of the play, and consider them through the lens of migration. The conversation will focus on the everyday experiences that shape perspective.