In Dialogue Main Stage Events: Eyes for Consuela
Saturday, January 18th: Opening Night reception
After the performance, mingle with cast, crew and Profile staff to celebrate the premiere production of the first season in our new space and enjoy tasty bites by Mixteca Catering!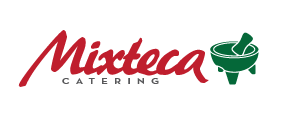 Sunday, January 19th: Mat Chat – Director
Following our first matinee performance, join Artistic Director Adriana Baer in a conversation with guest director Mikhael Tara Garver, exploring the themes of the play and the way in which they are realized in this production.
Thursday, January 23rd: Eyes for Consuela Dinner Dialogue
Join Artistic Director Adriana Baer and a special guest from our production team for an intimate dinner at one of our favorite local restaurants, Grüner. Click to purchase tickets.


  Additionally, this performance will be ASL-interpreted.
Friday, January 24th:
Before the performance, purchase an authentic taste of Mexico from locally owned La Bonita Restaurant, right in our lobby!  Only $5 – So come to the theatre hungry! Beginning at 6:30pm.
Roasted Green Chiles Tamales
Tamales filled with roasted green chiles (Poblano and Anaheim), onion, tomato and garlic. ~vegan, gluten free
 Chile Verde Pork Tamales
Tamales filled with Pork prepared with green chiles and tomatillo. ~gluten free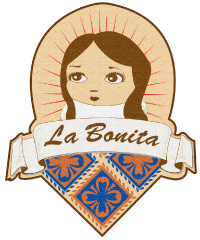 Saturday, January 25th:
Profile is thrilled to be partnering with Fusionarte, a local radio station and arts organization, to host a discussion with John Cárdenas exploring how American popular art forms present Mexico as a place of escape. The conversation will begin at 6:45pm in our lobby.
Sunday, January 26th: Mat Chat – Cast
Following the performance, join cast members for a conversation about the production and their performances.
Thursday, January 30th:
Meet some of Profile's students and hear their original work.  Current participants in our Hands On Theatre residency program at the Metropolitan Learning Center High School will read short pieces that they have written, inspired by Sam Shepard and his writing.  Readings will begin at 6:45pm in our lobby.
Friday, January 31st:
Pre-Performance: actor, fight choreographer (and Buried Child cast member!) Ty Hewitt will lead a discussion about the nature of violence in the work of Sam Shepard. The discussion will begin at 6:45 in our lobby.
Late Night: after the performance, stick around for a late night activity with Director of Education, Lauren Bloom Hanover.  Buy a glass of wine and enjoy exploring the words of Shepard through you own imagination and creativity.
Saturday, February 1st:
Profile is thrilled to host much beloved local musician Joaquin Lopez.  Inspired by Mexican folklore and the Latin American bolero, Joaquin will perform an acoustic set of intimate lush ballads and melodies with his ashen baritone voice underscored by the acoustic beauty of the Paraguayan harp played by Antonio Centurion.  Their performance will begin at 6:45pm in our lobby.