Family Circles

Become a member of our inner circle of support!
By making a contribution you directly support our unique mission and get the chance to experience equally unique events.  Family Circle members enjoy benefits that build fellowship with other passionate theatre patrons and Profile Theatre artists.  Gain access to the intimacy of the playmaking process as we talk about the plays, observe the work of artists, discuss theater's impact on our community and immerse ourselves in Profile's distinctive season of work.  Let's discover together the integral role you play in making all of it happen!
YOU AUTOMATICALLY JOIN A CIRCLE WHEN YOU MAKE A CONTRIBUTION OF $100 OR MORE AT ANY POINT DURING THE SEASON!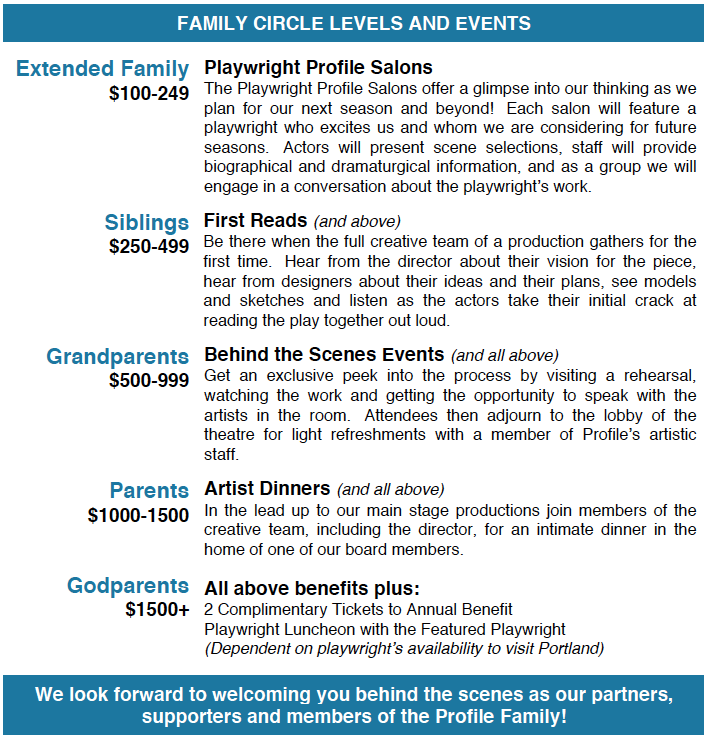 Contact Aiyana Cunningham, Director of Patron & Donor Relations
aiyana@profiletheatre.org – 503.242.0080