The American Generation Double Season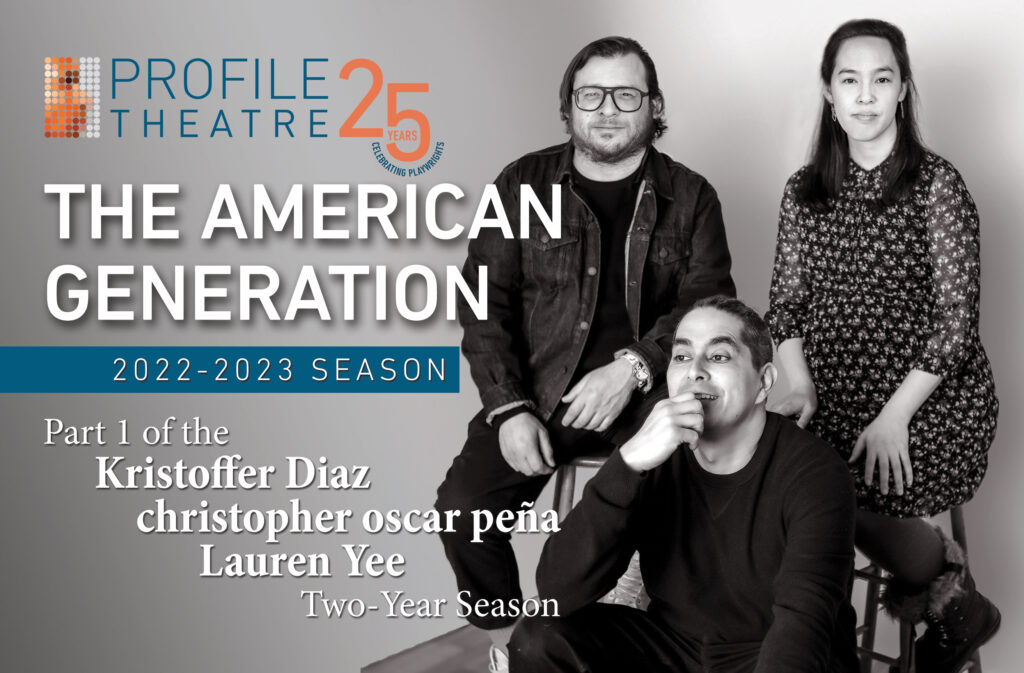 Welcome to Profile Theatre's 25th Anniversary Season! 25 years! A quarter century of celebrating the playwrights who help us see.
Our 25th is our most ambitious season yet. This two-year season will feature 9 full productions, including three world premieres and two commissions, one in partnership with Cornerstone Theatre in LA. We asked three of the most celebrated writers of our generation to help us explore what it means to be an American in an increasingly pluralistic 21st century.
The American Generation. Over the last twenty years, these three writers have attained national prominence for the vibrancy, the muscularity, the freshness of their voices, and for the innovative ways they imagine the stage. Their plays are current, urgent, and distinctly American. I can't think of anyone better to help us explore who we are today.
Over the next two years, we'll present ten full productions, including two world premieres and a newly commissioned play, and an innovative New Play Festival we're calling The Playwright Convening.
I hope you'll join us!
Josh Hecht,
Artistic Director
---
2022-23 MEDIA PARTNERS
---
Click The Photos Below to Check Out The 2022-23 Productions
---