Dress for Success Donation Drive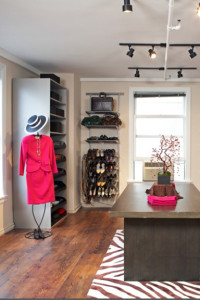 Throughout the run of In the Next Room, or the vibrator play, Profile Theatre is thrilled to partner with Dress for Success. Dress for Success helps women get jobs, keep jobs and transition out of poverty. They promote the economic independence of disadvantaged women by providing professional attire, a network of support and career development tools to help women thrive in work and in life. We are so excited to work with this fantastic non-profit that is really making a difference in women's lives.
Profile will be helping Dress for Success by holding a professional clothing drive. When you come to the theatre for In the Next Room, or the vibrator play, please bring a donation of professional women's attire. We'll have a donation station in the theatre lobby.
ACCEPTED DONATIONS:
– Skirts
– Dresses
– Pants/Slacks
– Blouses/Professional Tops
– Blazers/Jackets/Winter Coats
– Professional Shoes
– Handbags
– Jewelry
– Accessories: Belts, Scarves, Umbrellas, Gloves
– Bras & Hosiery (new & packaged)
– Cosmetics (new & packaged)
Dress for Success accepts clothing, shoes and accessories that would be appropriate to wear in an office setting. Please donate items that are clean, in-style, and in excellent condition.