2.5 Minute Ride
By Lisa Kron
Directed by Jane Unger
January 25 – February 11, 2018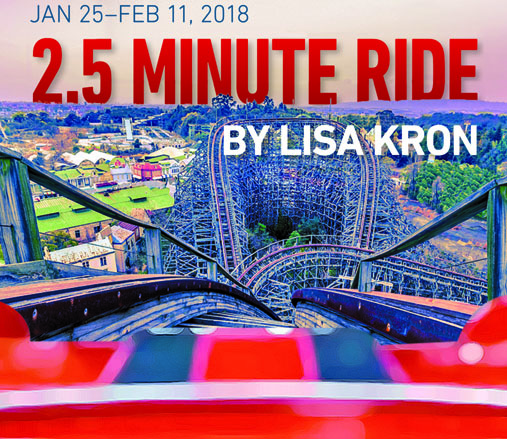 Lisa invites you on the Kron family "vacation" to Cedar Point Amusement Park in Sandusky, Ohio. You see, in spite of near-blindness, diabetes and a heart condition, Lisa's 74-year-old father Walter insists on yearly trips to the world capital of roller coasters. But this isn't the only journey they take together. Lisa also accompanies him to Auschwitz, where his parents were killed, and where she comes to understand more clearly the joys and sorrows of her father's heart. A complex and searingly funny meditation on how human beings make sense of tragedy, grief, and everyday life.
"Wonderfully evocative and often seriously funny, [Kron] sets off emotional vibrations that just won't stop." –Ben Brantley, New York Times
"One of the most tender and discerning family tragicomedies in recent memory." –Linda Winer, New York Newsday
SINGLE TICKETS NOW AVAILABLE!
Please contact the box office.  503-242-0080.  Tu-F 12-4pm
SUBSCRIBE to the 2018-19 Double Season featuring Lisa Kron and Anna Deavere Smith.  Full Info Here.