"Playwright Paula Vogel on love in different tenses"
By Lily Janiak
Originally Published on SFChronical.com on March 21, 2017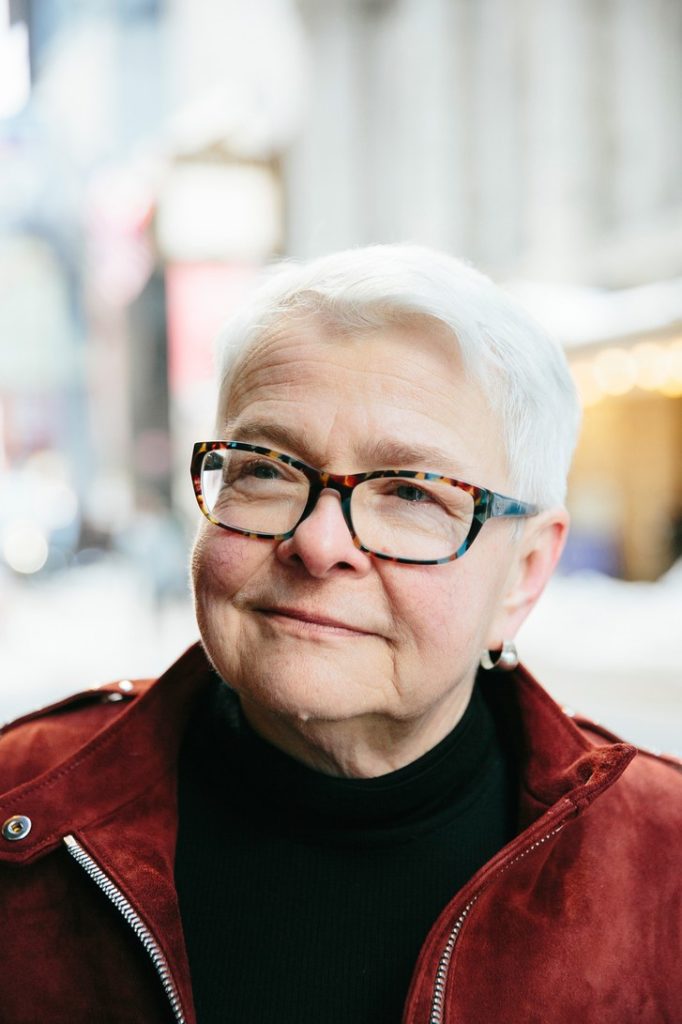 "It's been a while since Paula Vogel was on hand for rehearsals of her 1992 Obie-winning play, "The Baltimore Waltz," which plays at the Magic Theatre through April 16. She wrote the play after her brother, Carl, died from complications of AIDS.
At a certain point, she had to give herself some space from the play.
"I went to productions up until the fifth anniversary of his death, which I believe was in Toronto," she says. "And the director looked at me and said, 'You know what, don't come and see this play anymore. Let it go.' And she was absolutely right.
"I get wonderful letters from people every week saying, 'We're doing "Baltimore Waltz." Any chance you might see it? Anything that you can tell us?' I simply say, 'Say hi to Carl for me.'"
Vogel begins her script with a "hello" of sorts from Carl, in the form of a witty and heartrending letter he wrote her outlining his wishes for his funeral. She includes it as a playwright's note, encouraging theaters who produce the play to print his letter in their programs.
Having just seen Magic Theatre cast members, under the direction of Jonathan Moscone, read through the script for the first time, Vogel says the rehearsal made her think about "two different tenses: how much (Carl) loved me, how much I love him. But my love continues to be in the present tense."
A self-conscious focus on language dominates the script as well, as siblings Anna (Lauren English) and Carl (Patrick Alparone) cope with a mysterious illness by escaping to a dizzying, fantastical tour of Europe. Carl wields fluency in many idioms; Anna labors through guidebook phrases.
Vogel says that since "The Baltimore Waltz," she's written all her plays, to some degree, for her brother. That includes "Indecent," which next month will mark the Broadway debut for the Pulitzer Prize-winning, 65-year-old playwright. She compares that urge to the way the cartoonist Al Hirschfield hid "Nina," his daughter's name, somewhere in every cartoon.
"I remember thinking, 'That's exactly what I want to do with Carl,'" Vogel says. "Somewhere in the canvas of every play, there's a little moment where I'm going to send him a little love letter."
If the love letter to Carl is subtler in "Indecent," that new play and "The Baltimore Waltz" share additional preoccupations. "Indecent" is about Sholem Asch's play "The God of Vengeance," whose 1923 Broadway production was shut down because of its depiction of a kiss between two women.
Vogel says that driving both plays, and really all of her work, is an urge to recover lost innocence. "Is there a way that we can experience, onstage, turning back the clock to a point when we were innocent? Is there a time that we can forget that AIDS will ever happen?
"There's an innocence that I tell the young people in my family that I wish they had," she adds, "that my brother and I had, which is you could robustly embrace life, sexual expression, having affairs, and the worst you would get was a little scrape on your heart. You wouldn't lose your life."
Vogel says she thinks about death much differently than she did when she wrote the play. "In a way, coming back and seeing this 25 years after I wrote it is a processing of that. It feels like a friendlier place, just like my brother went to high school before I did: He's gone to death, so I hope he's there waiting for me in the halls, to show me the ropes."