Paula Vogel remains her brother's keeper
Article by Howard Karren
Originally published by Provincetown Banner on 7/28/05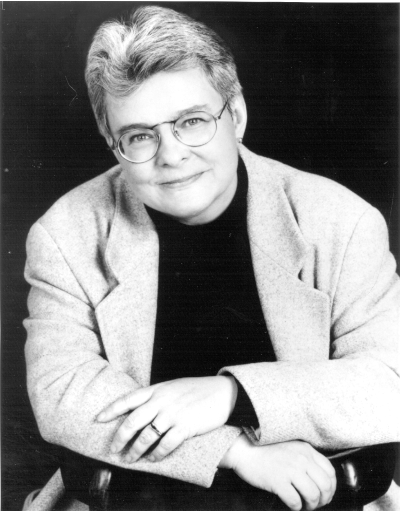 "Paula Vogel remains her brother's keeper
The memory is painful. Paula Vogel's brother, Carl, died of AIDS in 1988. As her older sibling, he was her literary beacon; she admired his intellect and sophisticated tastes. Before he died, he had invited her to go with him on a grand tour of the great capitals of Europe, but at that time she was unaware that he was infected with HIV and, wary of the cost, declined. He went without her. Back in the States, while she tended to Carl at the Johns Hopkins University hospital, she imagined what that trip to Europe might have been like.
But she imagined it as an artist would — outrageously, nakedly, mysteriously, with characters and drama — and that conjecture became a play, "The Baltimore Waltz." When it opened in New York in 1992, "The Baltimore Waltz" ignited Vogel's career. She went on to write "How I Learned to Drive," which won the Pulitzer Prize for drama in 1998. Her plays are now produced around the world. As a professor of creative writing, she runs the graduate playwriting program at Brown University. Carl would certainly be impressed….
Painful as it is, the memory that "The Baltimore Waltz" evokes is important to Vogel, as much now as it was then. "I was not going to be ashamed about my brother's death, in any way," she says, sitting back on a brilliantly sunny morning in Truro. "I was proud of him; I was proud of his death. And I thought that it was incumbent upon me to talk, a lot, about AIDS, about our need for research. To do anything I could. And to do it with a woman's face. To actually say, You know what? This is not just something that happens to gay men. The implications are profound for everyone."
At the outset of "The Baltimore Waltz," the character who is sick is a woman, Anna, a straight schoolteacher, and she is infected with ATD, acquired toilet disease. Her trip through Europe with her brother, Carl, is darkly humorous, almost farcical. This is not a somber eulogy about a loved one who has died of AIDS — anything but. But even today, when she discusses her brother, the emotion is plainly there in her voice and eyes.
"Carl was supposed to be the writer in the family," she says. "He was the one who had 800s on his SATs, something absolutely daunting for a younger sister. It was Carl who introduced me to Jane Austen, Lytton Strachey. It was Carl who knew history. We had great hopes that he'd be a novelist or a poet or a short story writer. But he didn't write."
She blames his romantic notion of becoming a southern writer and going to school in Virginia. "He thought, erroneously, in terms of his love for Tennessee Williams, that as a gay man, that was something that was very acceptable," Vogel says. "It was not acceptable at University of Virginia in the late 1970s to start a Gay Activists Alliance chapter. And he ended up being blackballed from the fellowship for his second year. But worse, he was gay-bashed by young men who followed him home and broke into his apartment. They ripped up all of his papers and beat him up. They were apparently law students. He was penniless — we had grown up beneath the poverty line — so for someone to rip up his first-edition books. … He called me late at night, on the phone, and said, 'Come get me.' And that was it about becoming a southern writer."
Vogel sees homophobia as being as destructive a force in Carl's life as AIDS, and she feels that "The Baltimore Waltz" is about both and more. "Why is it permissible — and it was, in the early days — to be a person with AIDS who is a hemophiliac?" she asks. "Hearing about 'innocent victims' was making me scream at the television, night after night. So I thought, I'll give you an innocent victim! That was the impetus behind Anna. As a lesbian, I wanted to use the heterosexual desire of a woman for a man to say how beautiful this human body is, how beautiful men are. We have to understand — not just understand, we have to encourage — sexuality and desires. That's my response to AIDS: for God's sake, celebrate! Celebrate how beautiful men are. That was my first impulse in writing."
For Vogel, the theater is the perfect place to work out these issues. "Theater is not a high art form," she says. "We embrace vaudevillian checkered baggy pants and clown shoes as well as Shakespeare. My brother, Carl, was the aristocrat in the family. I always laugh a little too loud. I tell dirty jokes. I can be a lady for maybe two minutes, and then it becomes too great an effort. We don't take being artists too seriously in the theater. It's got to be fun, it's got to be funny, it's got to be accessible, and it's got to be obscure. It's got to belong to everyone. No other art form brings democratic citizens into a room, where we have to sit down and look at things that hurt us, that belong to us, that make us human. It was invented in Greece at the same time that democracy was invented and for very good reason. It was actually a requirement of Greek citizenship: you had to go to the theater. You had to sit in very hard seats, after a hard working day, when you'd rather go home and sleep, and instead you had to watch men in high heels performing as women and slaves."
"I don't think of myself as a New York writer," Vogel says. "I came of age as a theater writer in a town of 28,000 with very long winters, Juneau, Alaska. The first production of 'Baltimore Waltz' took place in a theater there with 50 seats. Brilliant production. And the cast members all did other things. One was a fisherman; somebody worked for the state as a lawyer. But it was their love."
Home, for Vogel, is where the art is. "The word 'amateur' comes from 'amor' — it means someone who does it for the love of it. I'm an absolute amateur, and I know it every time I sit down to write a first draft. We do theater because we love it; there is no living to be made from it. We're at the end of the world, and we can't pay other people to get our kicks. At some point, we have to be participants rather than spectators. I look at Provincetown and go, Look at all of the wealth we have here. We have wealth of character. Of personality. Of isolation. Of history. Of legacy. I want to get to a point, five years from now, where I'm living here all year round, rather than part time. And I'm very much looking forward to that time. I don't think of it as a retirement. I think of it more as returning to the essence of what I think theater is — by, for and of the community."