The Oldest Profession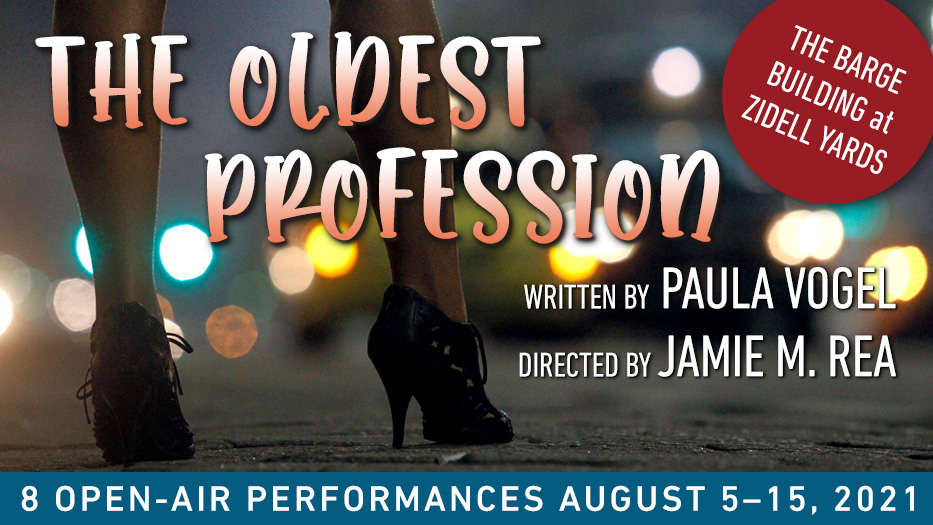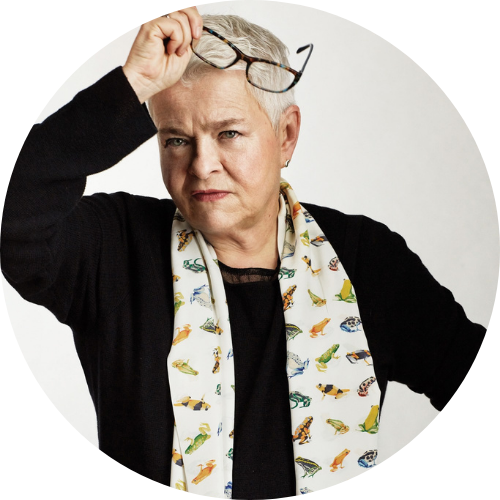 The Oldest Profession by Paula Vogel
Directed by Jamie Rea
August 5–15, 2021
at the Barge Building at Zidell Yards
What is the retirement plan for the oldest profession? As Ronald Reagan enters the White House, five aging practitioners of the oldest profession are faced with a diminishing clientele, increased competition for their niche market, and aching joints. With wit, compassion, and humor, they struggle to find and learn new tricks as they fight to stay in the Life.
"an absorbing, compassionate vignette from Reagan-era America." –Variety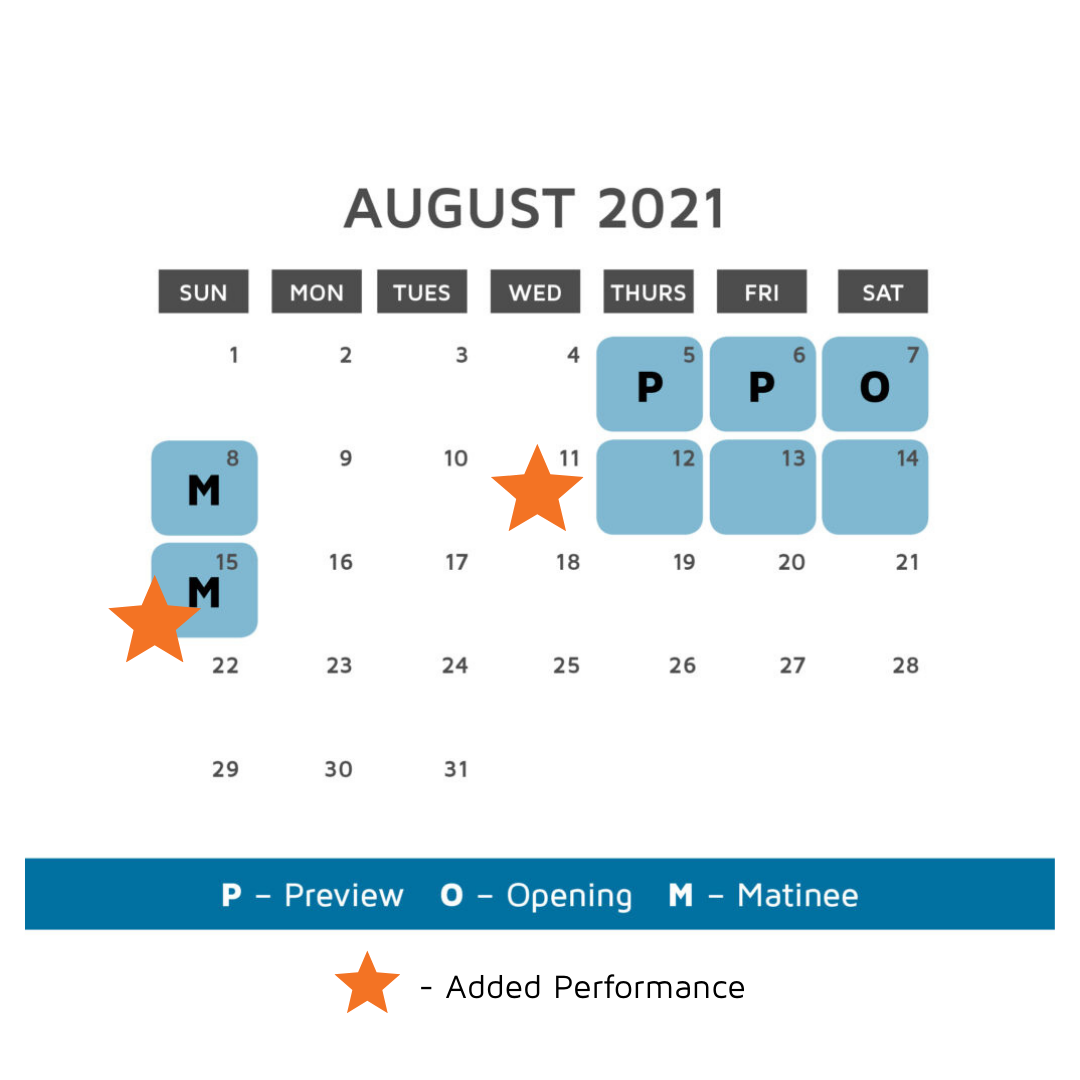 BWW Review: The Oldest Profession at Profile Theatre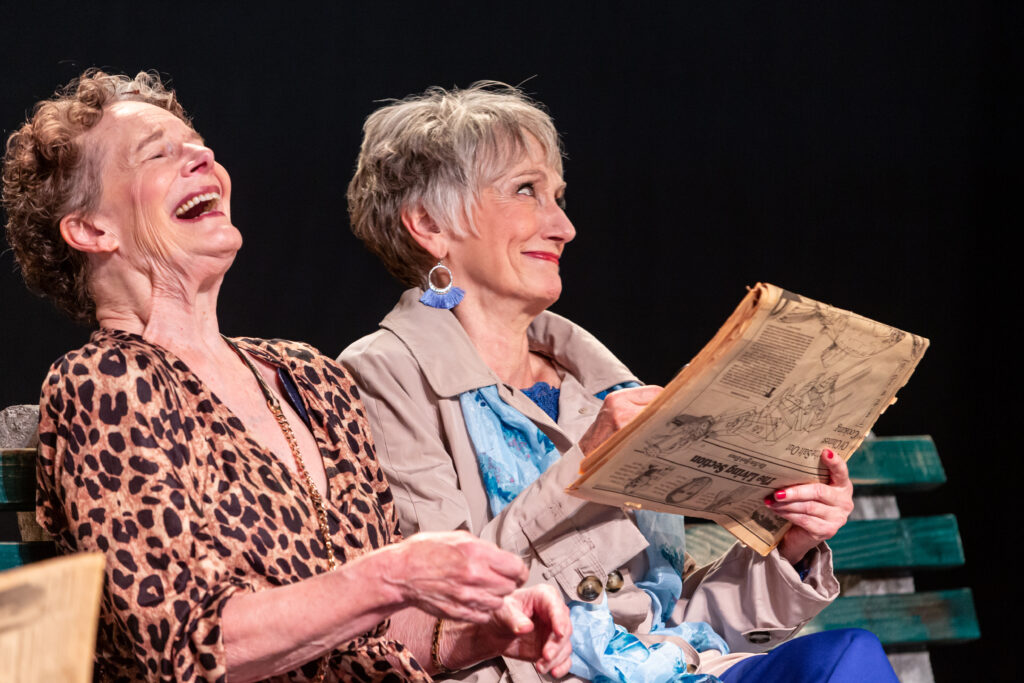 "Profile Theatre saved the best for last. THE OLDEST PROFESSION, the last Paula Vogel show of Profile's Paula Vogel / Lynn Nottage "season," is not Vogel's most widely known or her most highly acclaimed, but the solid performances, sensitive direction, fabulous new performing arts venue, and what turns out to be an eerily timely play (with music!) combine to make it the strongest of the season." –Krista Garver, Broadway World
Read the full article here.
Challenging Conventional Thinking: Play documents life at the margins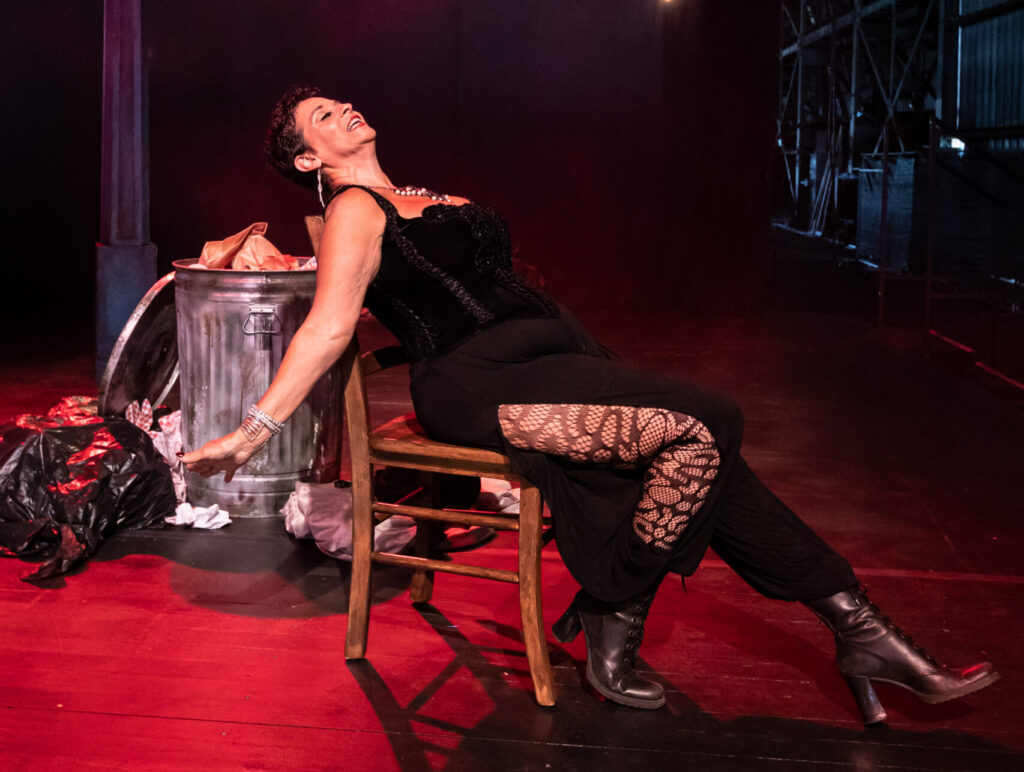 "…vibrant, resourceful and sexy."
"I hope audiences will bring to this production, which runs through Sunday, Aug. 15, an intention to think about all the places where beauty is found, including where we don't look for it, and how the fates of the privileged and the forgotten are intimately connected in ways we often miss." –Darleen Ortega, The Portland Observer
Read the full article here.
Five Aging Sex Workers Make a Last Stand in The Oldest Profession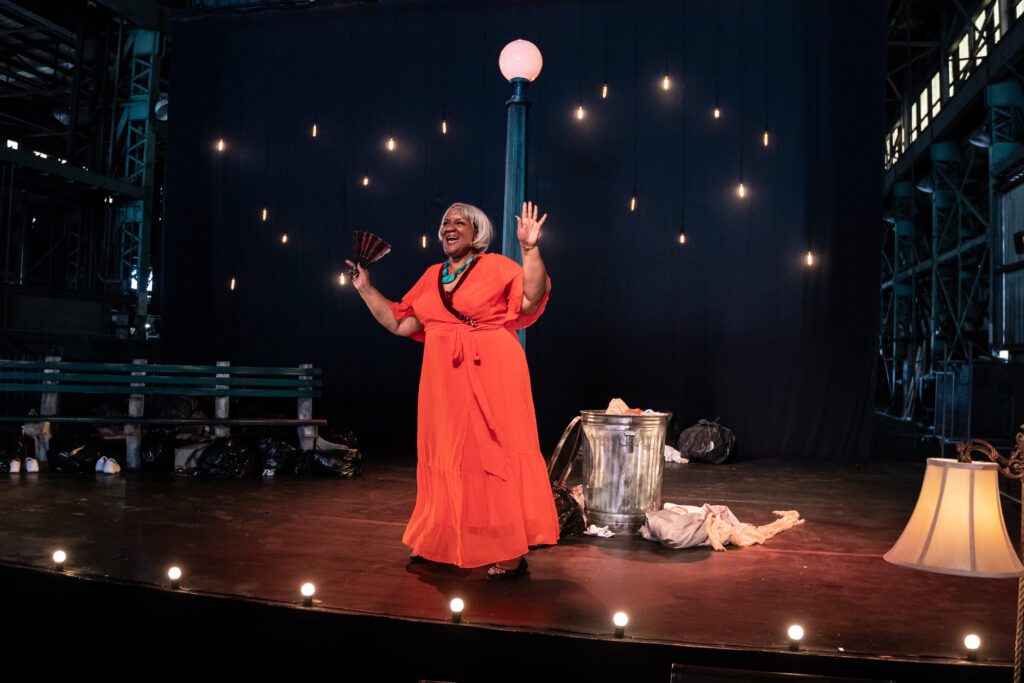 "Vogel has never been afraid to write frank, funny dialogue about sex, so it is no surprise that The Oldest Profession is packed with zingers. Yet Vogel refuses to let the play become a cute comedy for playgoers looking for crude laughs. The soul of her creation is both its humor and its meditation on what it is like when democracy devolves into tyranny."
–Benntet Campbell Ferguson, Willamette Week
Read the full article here.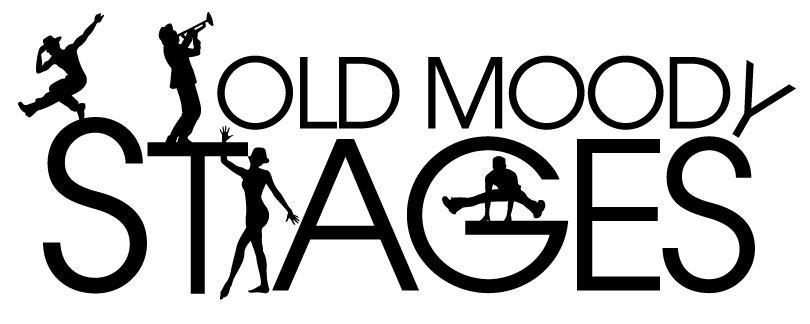 3121 S MOODY AVE, PORTLAND, OR 97239
Profile is teaming up with Portland Opera and Portland State University to create a new venue inside the historic Barge Building at Zidell Yards this summer! Experience this new open-air venue when you see The Oldest Profession! Learn more about the collaboration in this article in PDX Monthly by Conner Reed.
This semi-outdoor space is well ventilated and allows for social distancing. Seating is limited to approximately 110 per night for the entire run of ten performances. Read more about the historic Old Moody Stages venue here.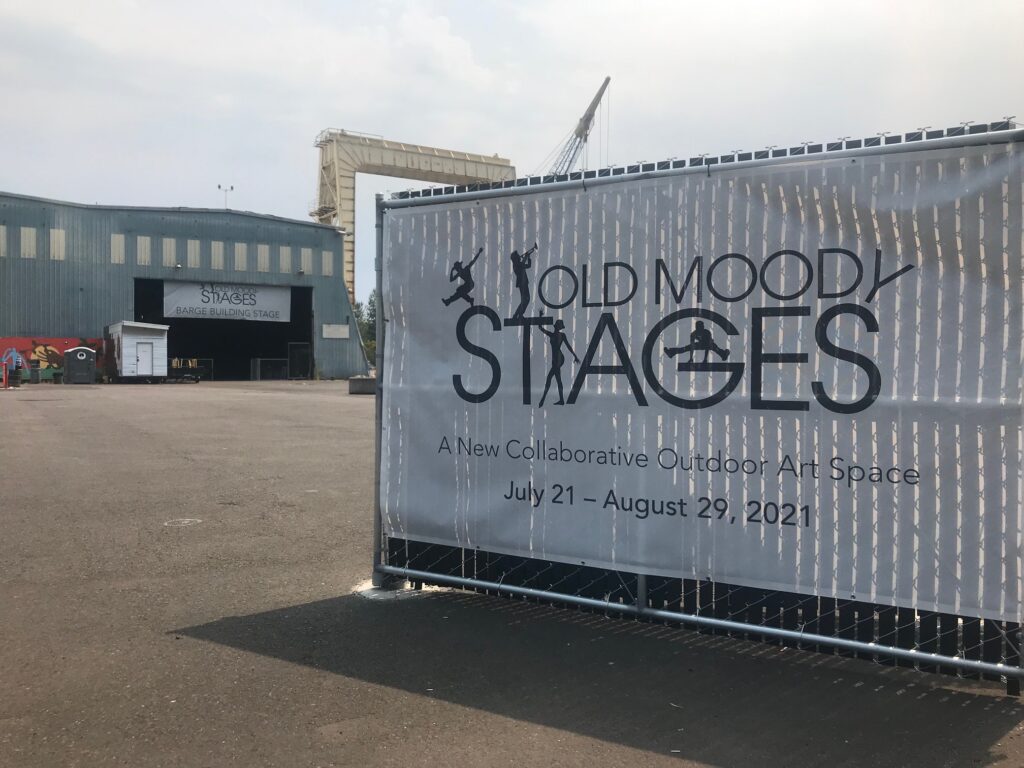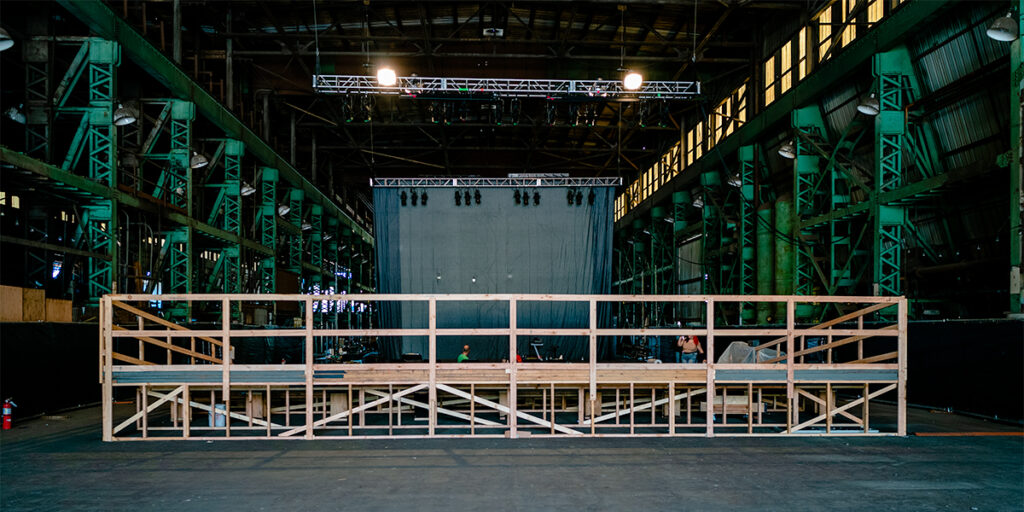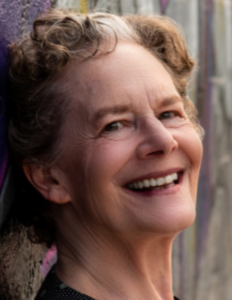 JoAnn Johnson (Vera) is a professional actor and director. She has appeared onstage in many memorable roles, including Vivian Bearing in Wit, Sister Aloysius in Doubt, Madam Arcati in Blithe Spirit, Big Mama in Cat on a Hot Tin Roof, and Kate Keller in All My Sons. Among her recent work are Mother in The Undertaking with Many Hats Collaboration, Vi in Escaped Alone with Shaking the Tree and Beckett Women with PETE. She is a Resident Artist at Artists Rep, where she most recently played Katherine Gerard in Mothers and Sons and directed I and You. Other directing credits include King Lear, Blackbird, boom, The School for Lies, Big Love, Grand Concourse, Macbeth, Eurydice, Richard II and The Turn of the Screw. JoAnn has also worked regionally and internationally, touring with Artists Rep to Asia, Africa and the Middle East and teaching in Bangladesh. Her regional credits include many seasons with the Oregon Shakespeare Festival.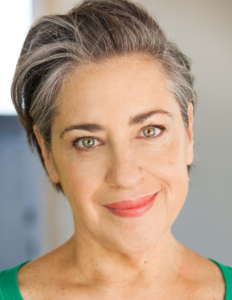 Former Portlander Amalia Alarcón Morris (Edna) is an actor of Cuban-Ecuadorian descent, now living in the Republic of Panama. During her time in Portland, she collaborated with Teatro Milagro on many shows, including Watsonville, the original musical Oye Oya, both bilingual productions; and Contigo Pan y Cebolla, a classic Cuban Spanish-language play. Amalia can also be seen in the Indie film Zilla and Zoe. This is Amalia's first production with Profile Theatre, and she is grateful for the opportunity and to her husband James for his support. Without him it would not be possible.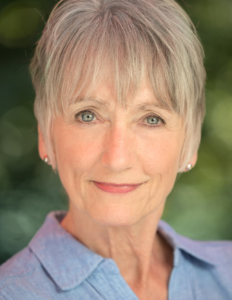 Jane Bement Geesman (Lillian) is a teacher, director, and Drammy-winning actor with 40 years' experience in the performing arts. This is her second appearance with Profile Theatre, having last appeared in their production of In the Wake. Jane has performed in numerous theatres in Portland over the years, including Artists Rep, Shaking the Tree, Vertigo, and NW Classical. She's had featured roles in television commercials and series, including Leverage and Grimm. She is a guest faculty member at the Haven Institute in British Columbia, where she co-leads, with Sarah Lucht, personal-development workshops using principles of actor training to deepen self-knowledge and spark creative energy. Jane is utterly delighted to be working with this fabulous group of women and is oh so grateful to be back onstage before a live audience. Hooray!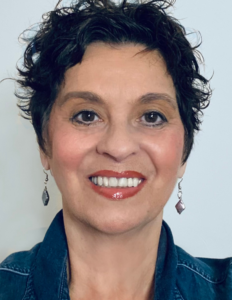 Elizabeth Elias Huffman (Ursula) is an award winning director, actor, costume designer and playwright as well as a classical theatre teacher. She is currently developing her musical The Shakespeare Cafe in Pittsburgh and will be performing her solo show, Not My Revolution, also in Pittsburgh in 2022 at Carnegie Stages. She appeared with Profile Theatre in the Sam Shepard Festival a few years back and is happy to be back treading the boards with this group of fabulous women.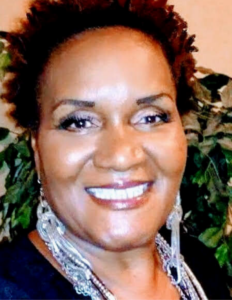 Brenda Phillips (Mae) is known for No More Pity Party Blues, (ONE WOMBMAN SHOW) Written by Brenda Phillips, IFCC Theater. A Lesson Before Dying, Miss Emma, Profile Theatre. Gem of the Ocean, Aunt Ester, Portland Playhouse Theater. Distracted, Nurse/Teacher/Therapist, Artists Repertory Theatre. Perfection, the elder Anna May Dobbs, IFCC. Menopause the Musical, Power Woman, Portland Center Performing Arts. Having our Say, Sara Delaney, Artist Repertory Theatre. Little Shop of Horrors, Chivon, Portland Civic Theater. A Raisin in the Sun, Lena Younger, Artists Repertory Theatre. The Little Foxes, Mammie, Portland Black Rep. Theater. Long Time Since Yesterday, Laveere, PassinArt Theater Co. Stories About the Old Days, Addy, Oregon Stage Co. Mrs. Bob Cratchit's Wild Christmas Binge, Ghost of Christmas Past, Artists Repertory Theatre. Ain't Misbehavin', Amelia, Artists Repertory Theatre. The Resurrection of Lady Lester, Sarah/Agatha/Tuta, IFCC. Wine in the Wilderness, Tommie, Artists Repertory Theatre. Photographs Lovers In Motion, Sarah, PassinArt Theater Co. The Colored Museum, Aunt Ethel/Last Mama on the Couch/Topsy Washington (Received the Drammy Award for Best Actress in a Musical), IFCC.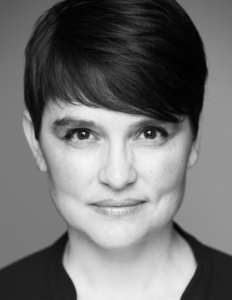 Jamie M. Rea (Director) As a renaissance woman of the theatre, Jamie has had the pleasure of exploring this powerful tool for connection and change for over 20 years. After directing in LA, New Zealand, Australia, Canada, Ohio, New York City, and Portland, she now serves as founding co-artistic director of The Beirut Wedding World Theatre Project. Recent local credits include Profile's Hot 'N Throbbing, Jesus Hopped the A-Train, CoHo/Beirut Wedding, Topdog Underdog (Street Scenes), and Made to Dance in Burning Buildings with Shaking the Tree. An arts based trauma facilitator, Jamie has focused much of her community engagement efforts in communities of young womxn where our country's institutionalized misogyny is often manifesting through eating disorders, cutting, and other forms of self-harm. She is grateful to this company of wise womxn for celebrating themselves in the fullness of their lived experience, allowing us to witness the power of womxn claiming the right to take up our own space.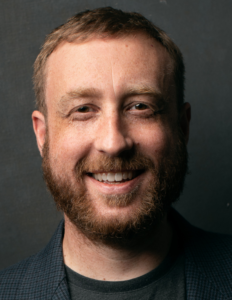 Eric Nordin (Music Director) is a multiple award winning playwright, composer, music director, pianist, and educator. He has made his artistic home here in Portland, Oregon since 2004. Recent original pieces for the theater (as playwright and/or composer/lyricist) include "The Snowstorm" (2015), "John Hughes High: The 1980's Teen Musical" (2018), and "The Legend of Rock, Paper, Scissors" (2019). Recent projects as Musical Director include "Into the Woods" and "Once" at Broadway Rose Theater Company.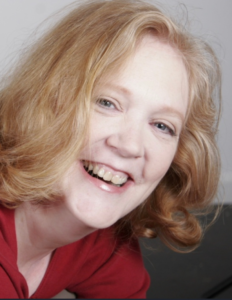 Virginia Belt (Choreographer) has danced professionally with American Festival Ballet, Indianapolis Ballet Theatre and Duluth Ballet. She has trained professionally with such dance luminaries as Mark Morris, David Howard, Violet Verdy, and Mary Anthony. Virginia is one of the co-founders and instructors for Dance for Parkinson's Oregon an affiliate of the internationally acclaimed Dance for PD@ program that brings the art form of dance to those with Parkinson's disease. A multi-disciplined theatre artist Virginia has acted for Portland Center Stage, Artists Repertory Theatre, NW Children's Theatre, Stark Raving Theatre, Oregon Children's Theatre and Miracle Theatre of Portland Oregon.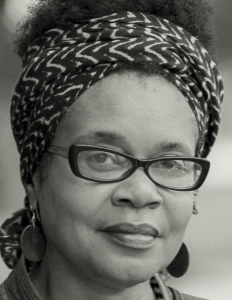 Wanda Walden (Costume Designer) is an Award Winning Costume Designer for over 35 years. In 1981 Wanda created a new concept "Retro-Spect Productions " A Theatrical Modeling Company. Stepping back into the past and reminiscing yesteryear through A Potpourri of Fashion, music and Dance. In 1985 Wanda Launched a exciting career in Acting and Costuming. The rest is "LA History" Profile Theatre: Mother Courage, Ruined, Fires in the Mirror, The Secretaries; ART: Skeleton Crew, We Are Proud to Present, It's a Wonderful Life, An Octaroon; Portland Playhouse: Pipeline, Crowns, How I Learned, What I Learned; OCT: The Journal of Ben Uchida, In This Corner, Cassius Clay. Media Rites/Coho: Brothers Paranormal. Vanport Mosaic: Soul'd, Martha Bakes, Left Hook, Cottonwood in the Flood; Passin Art Theatre: Black Nativity, Two Trains Running, The Gospel of Loving Kindness.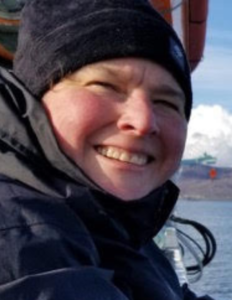 Casi Maxwell Pacilio (Sound Designer) has worked with Profile Theatre on past productions of Hot 'N' Throbbing, 2.5 Minute Ride, Fires in the Mirror and (Un)Conditional. Since 2005, Casi has been the Resident Sound Designer and Sound and Video Supervisor for 100+ sound designs with Portland Center Stage. In addition, Casi worked on No Candy (Portland Playhouse) as well as Getting Intimate and Plot Points (Reed College). Casi has served as the Sound Designer and Technical Director at hand2mouth theatre during their Residency: Experimental Media and Performing Arts Center Rensselaer Polytechnic Institute. Other projects include Left Hand of Darkness and Something's Got Ahold Of My Heart.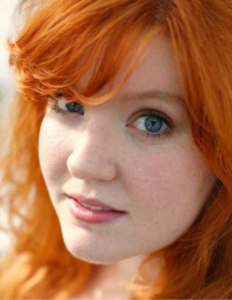 Kelly Terry (Lighting Designer) is a Portland-based lighting designer for theatre, dance, and the events industry. After graduating with honors from Florida State University, she launched a career that has included designing for modern theatre (Next to Normal, Jesus Hopped the A Train), elaborate ballet (Snow White, A Midsummer Night's Dream), and innovative classics (The Romeo and Juliet Project, Pericles), to haunted houses (Busch Gardens' Howl 'O Scream) and concerts (Portland's annual Governor's Ball). These days she works with Greenlight Creative, lighting everything from small weddings to massive corporate events. She would like to thank her ever-patient husband/ALD for his support and genius.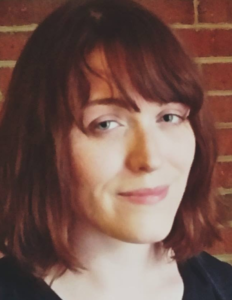 Lauren E. Chilton (Prop Designer) has previously worked in props at companies including Santa Fe Opera, Portland Center Stage, Colorado Shakespeare Festival, and numerous companies in Washington, D.C, and most recently was the props supervisor on INDECENT at Artists Repertory Theatre. She earned an MFA in props design and management from Virginia Tech, and is excited for herself and the company to return to theatre after a very long year.