The Mineola Twins

3 LIVESTREAM SHOWS MARCH 5, 6 AND 7
ON DEMAND AVAILABLE MARCH 8-MARCH 21
What is the difference between good and evil? Myrna and Myra, almost identical twins, battle each other through the Eisenhower, Nixon and Reagan/Bush years over virginity, Vietnam and Family Values. "The political and cultural divides of American life are roundly decried even as they are exuberantly spoofed in Paula Vogel's THE MINEOLA TWINS, a bright cartoon of a play…Vogel's text is…like The Carol Burnett Show with a political consciousness…its go-for-broke adventurousness is endearing, and it's…divinely funny." -Variety.
---
HOW TO PLAY
After you buy your ticket -or- reserve your member ticket, you will promptly receive a confirmation email from boxoffice@profiletheatre.org. If you don't see it in your email or spam folders contact us for help so that you get your unique content link.

We are here to help!
Call: 503.242.0080 | Email: boxoffice@profiletheatre.org
Member? Login to the Member Portal to select your date(s).
---
If you're like us, you've missed seeing actors perform live and experiencing the magic that designers and theatre technicians bring when they add their touch. For the first time in a year, we are bringing you 3 "live" performances!
√ COSTUMES
√ PROPS
√ WIGS
√ SETS…(well almost)
Anything can happen during these real-time performances. We've safely delivered all of the above to our actors' homes — plus lights and green screens. Video and Lighting designer Jeanette Yew is using new technology to put our 3 actors in 9 different locations from the 1950s through the 1990s.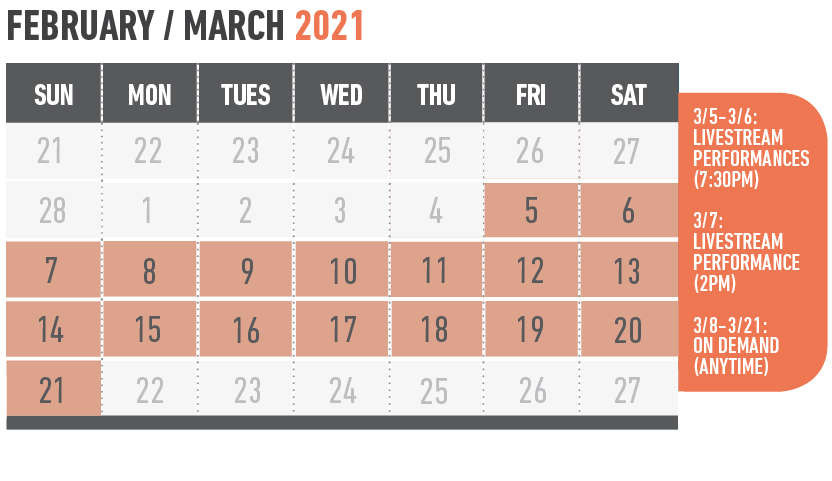 ---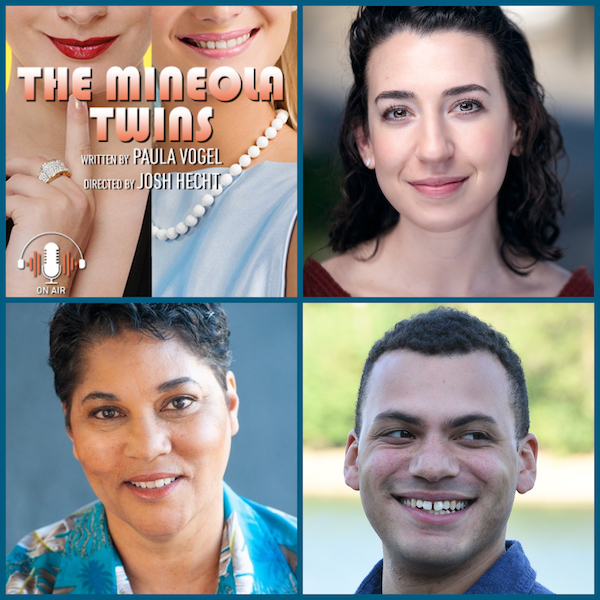 CAST
Miriam Schwartz as Myra/Myrna
Jennifer Lanier as Jim/Sarah
Blake Stone as Kenny/Ben
PRODUCTION
Lighting, Video and OBS Designer: Jeanette Oi-Suk Yew
Sound Designer and Original Music Composition: Matt Wiens
Line Producer: Jamie M. Rea
Lead Costume Designer: Sarah Gahagan
Co-Costume Designer Amanda Cobb
Scenic and Props Designer: Emily Wilken
Stage Manager: Jamie Lynne Simons
Associate Video and OBS Designer: Alan Cline
Production Associate: Iain Chester