Opening Night Celebration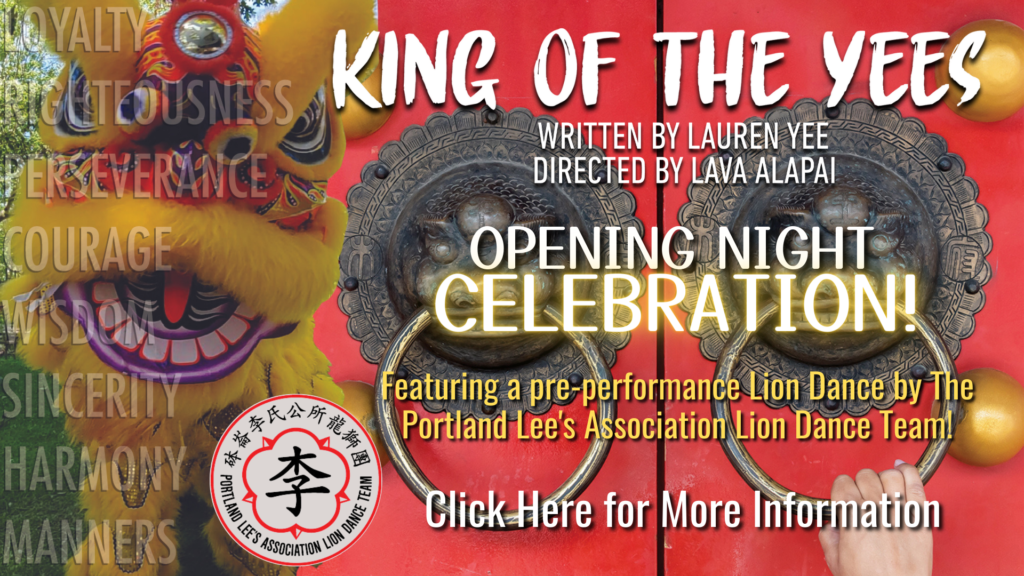 Join us Opening Night, Saturday, November 6th at 7:30 pm for a celebration! The fun starts with a Lion Dance performed by The Portland Lee's Association Lion Dance Team. This team taught our cast members this beautiful dance, and they will perform a dance before the Opening Night performance as a blessing for a successful and propitious run of the show.
AND you're invited to join us after the play for the Opening Night Reception! We'll have beverages and light snacks to enjoy as we toast the opening of the show and chat with cast, crew, and other audience members.
7:30 – Lion Dance by Lee Association Lion Dancers
Immediately Following Lion Dance – Performance of King of the Yees (show runs approx. 2 hours with a 10 minute intermission)
Post-show Opening Night Reception
Want To Save A Little Cash?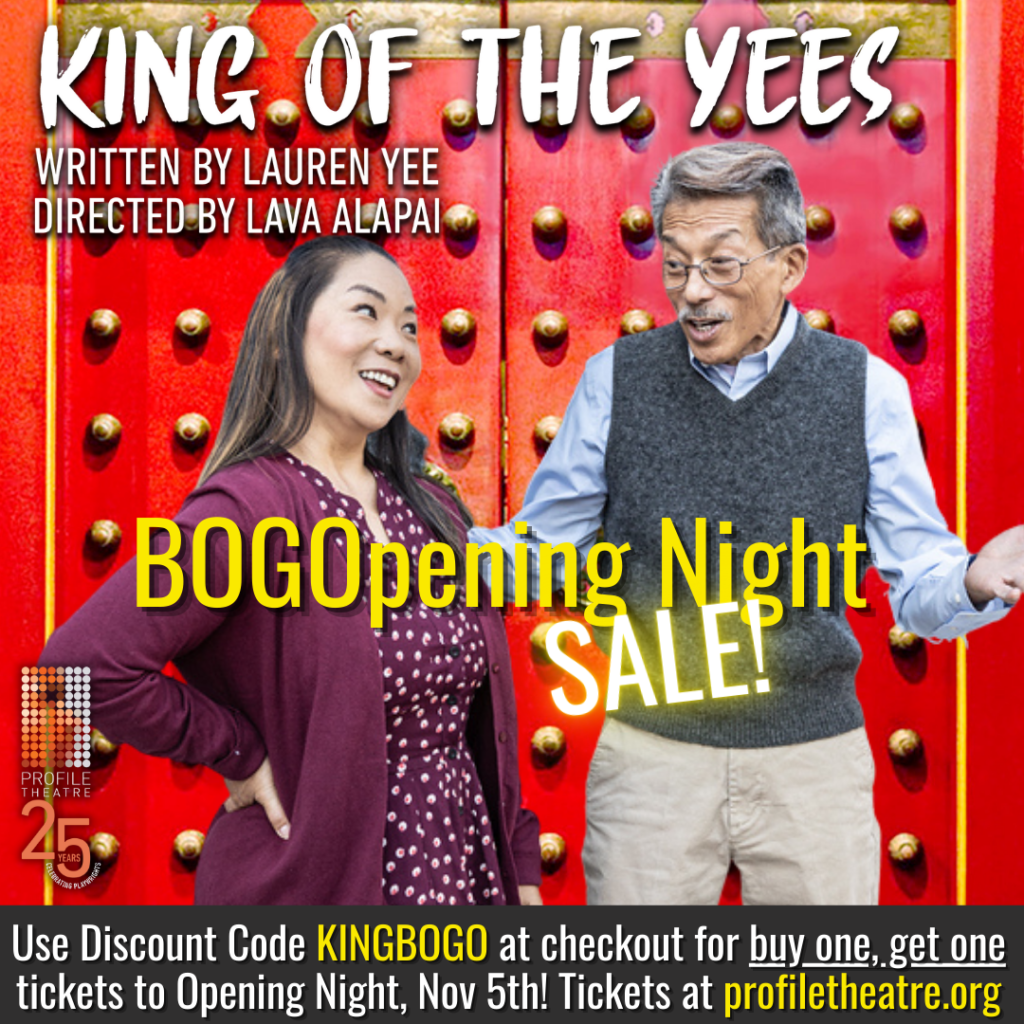 Enjoy our BOGOpening Night Discount!
Tickets for Opening Night, Saturday, November 5th, are buy one, get one free with the discount code KINGBOGO.
Click the photo to get your tickets now, and enjoy this very special evening with us FOR LESS!!
See you Opening Night!