Imago Theatre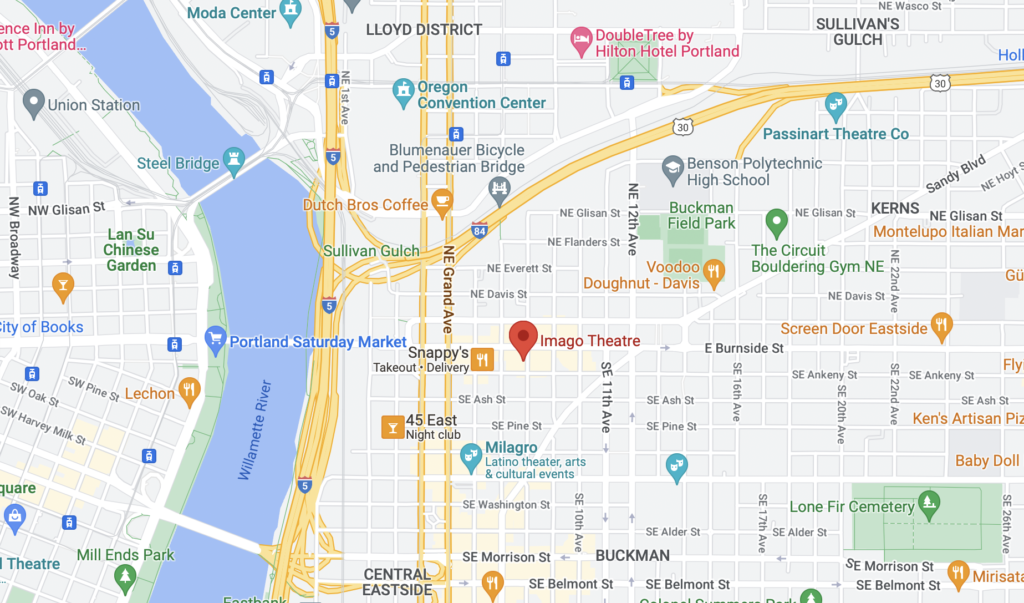 While Profile Theatre's office is located in the Pearl District, the performances of our productions for the 2022-23 season will take place at Imago Theatre, 17 SE 8th Avenue, 97214.
Some Member Events may take place at our office, but all plays for our 25th anniversary season take place at Imago. Your ticket confirmation and reminder emails will contain the correct address of where each event is taking place.
Feel free to email or call the box office with any concerns.
boxoffice@profiletheatre.org, 503-242-0080