God of Vengeance Reading
Profile Theatre invites you to witness a reading of a powerful play over two nights.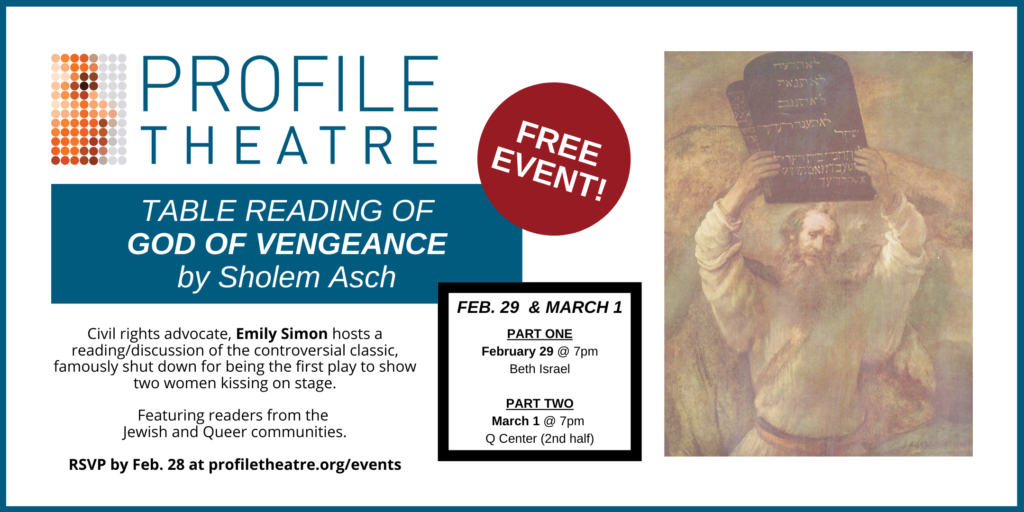 About this Event
Civil rights advocate, Emily Simon hosts a reading/discussion of the controversial classic, famously shut down for indecency.
Featuring a cast of the congregation of Beth Israel and the community of Q Center. Presented in conjunction with INDECENT by Paula Vogel, directed by Josh Hecht.
RSVP by Feb. 28