Events
GOD OF VENGEANCE READINGS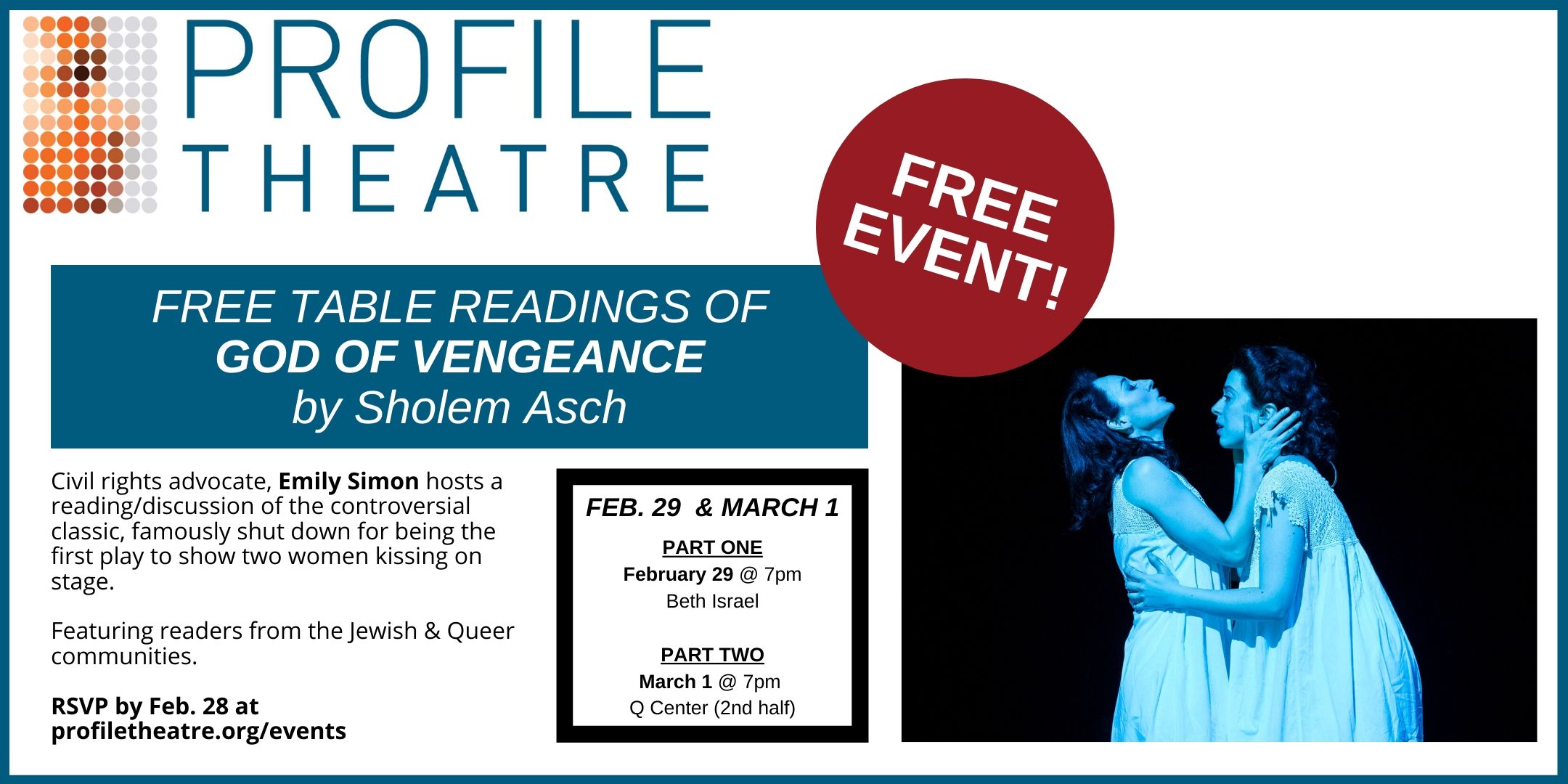 Sholem Asch's play The God of Vengeance made a splash on Broadway in 1923, when it was shut down and all of the actors were arrested on charges of obscenity for portraying a lesbian romance between a brothel-owner's daughter and one of the prostitutes. In her Tony nominated play Indecent, Pulitzer-prize winning playwright Paula Vogel weaves scenes of Asch's incendiary play with the imagined conversations with the risk-taking company that brought the script to the stage. Indecent is a riveting backstage drama filled with music, groundbreaking Yiddish theatre, and stage magic.
We invite you to join us for a community table reading of The God of Vengeance, led and curated by Emily Simon. In addition to exploring themes of marginalization, and cultural erasure that both the Jewish and LGBTQ communities have to wrestle with, Emily has much to teach about God of Vengeance and Indecent.
Emily Simon is a former attorney and civil rights activist, an active prayer leader within the Jewish Community for 40 years, and marched in Portland's first gay-rights parade in 1979. Emily co-resides in Ashland, OR, where she collaborated on similar OSF satellite programming for their production of Indecent.

THANK YOU TO OUR PARTNERS