ZELOSZELOSMARCHANDT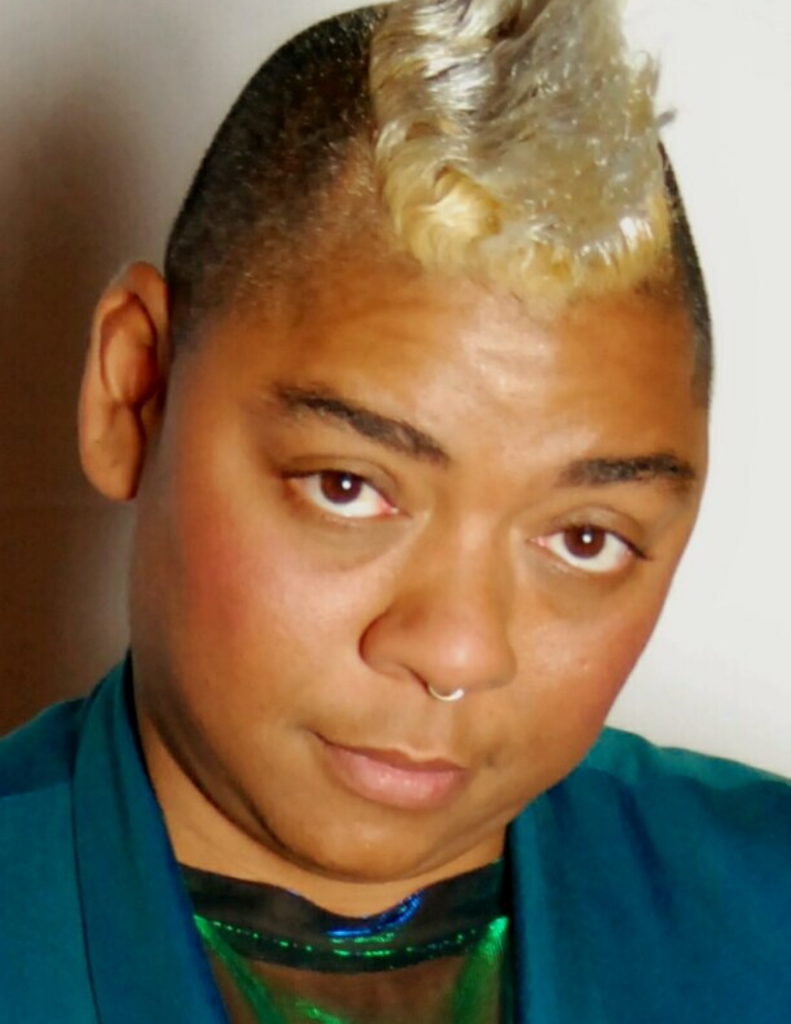 ZELOSZELOSMARCHANDT
ZeloszelosMarchandt ….Has been called a tapestry of an individual. Vocalist, circus artist, director, producer, playwright, poet, journalist, documentarian, public speaker and educator (originally from Nashville, TN and based since childhood in the pacific northwest) since his youth, his creations have taken him coast to coast and abroad. His classical background expands easily into visionary concepts and multiple disciplines, revealing a force of nature at the helm. Projects have often focused on sex, gender, race, and social history—Especially Black and Indigenous trans, gender non-conforming and queer heritage and history. Zeloszelos is the Artistic Director of T & A Grand Theater and the Artistic Director/General Director of Ten, Tiny, Talks: An artist in residency for Black and Indigenous trans, gender non-conforming and queer artists both founded by him in 2020.
In what is now referred to as the "before times" (any event dated between 2016 A.D. to 2019 A.D. or before) from 2015 to 2018, he was the Evening News and Public Affairs Director for KBOO 90.7 FM, covering local, state, national, international news, art and culture. The investigative team he
oversaw, the research and stories covered under his direction took local, pacific northwest news about ICE, Patriot Prayer and Proud Boy movements, transgender state policy employment and civil rights, and the Oregon State welfare system to national levels in collaboration with other journalists,
researchers and newsrooms. He was also the co-host of the broadcast show QTPOC Talk for nearly two years tackling issues of race and gender intersections for queer and transgender people of color and Black culture. Later he worked briefly in the mortuary field as a last responder and fingerprint tech. His work has also appeared in The Portland Mercury, PQ Monthly,  Willamette Week,  NW Kids Magazine, Portland Family Magazine, Equally Wed, The Drainage and Travel Portland. He's guested at performances, pop ups and educational partnerships with universities, non-profits like Basic Rights Oregon, organizations like Literary Arts and larger corporations like Nike talking about the importance of documentation as a tool for love and liberation, art infrastructure and food independence.
He lives on a small homestead in Oregon.