CLAUDIA, A VIRAL LOVE STORY

HOW TO LISTEN (in order)
---
1: A Fishmonger, His Granddaughter and a Flight from Wuhan
2: A Cafe Owner, Her Husband, and His Lover
3: An Encounter at Mar-a-Lago and a Visit From a Hollywood Screenwriter
4: A Phone Call with a Pangolin and a Return to Wuhan
5: Epilogue: Begin Again PLUS a Post Show Conversation
---
SERIES TRAILER
Travel the world round-trip — by ear! A fishmonger and his granddaughter in Wuhan; A cafe owner and her husband in Tehran; An opera singer and his lover in Milan; A Honduran immigrant at Mar-a-Lago; A screenwriter in LA; And a French-speaking pangolin named Claudia. Find out what they have in common in Profile Theatre's first ever audio play.

Based on a COVID-inspired "recipe" of playwriting "ingredients" provided by Pulitzer Prize-winner Paula Vogel, and written by an astounding group of 9 playwrights and screenwriters. CLAUDIA, A VIRAL LOVE STORY will take you around the world.

---
REVIEWS
"Claudia has big ideas, beautiful performances and a succulent soundscape!"
Bennett Campbell Ferguson, Willamette Week

"Wonderful, really unusual project."
Dave Miller (Interview with Dan Kitrosser) Think Out Loud/OPB
"It's a wild, clever, and fun story line, with plenty of situations, romance, and mostly adult humor sprinkled in with politics and a fair amount of ominous coughing. The production is top quality, and, as in all good theatrical productions, there's a message about how we relate to one another in stressful times."
Judy Nedry
"Claudia (delightfully played by Val Landrum), is a French-speaking, possibly magic pangolin that inspires people to follow their passions.
Krista Garver, Broadway World

"Barbie Wu as "Momo," who has the largest recurring part in the show, deftly balances the everyday concerns of a young woman with the surreal nature of the world she inhabits. And Doren Elias gets across the vulnerability and conflicted nature of a man torn between opposing desires and responsibilities. Sound design and original music by Matt Wiens always complement the scenes."
TJ Acena, Oregon ArtsWatch
---
CREATIVE TEAM (bios below)

WRITTEN BY
Hansol Jung, Hillary Bettis, Dan Kitrosser, Harrison David Rivers, christopher oscar peña, Jason Grote, Philip Dawkins, E.M. Lewis and Anna Ziegler
DIRECTED BY
Josh Hecht
CAST
Francis Jue "GonGon"
Barbie Wu "Momo"
Kristina Haddad "Atoosa"
Val Landrum "Claudia"
Doren Elias "Babak"
Amir Arison "Hayder"
Cristi Miles "Penelope"
Dan Kitrosser "Dan"
Mia Katigbak "Mingxia"
PRODUCTION
Jamie M. Rea – Line Producer
Matt Wiens – Sound Design and Original Music
Robert A. K. Gonyo – Mixing and Mastering
Maya Bourgeois – Stage Manager

---
A MESSAGE FROM OUR ARTISTIC DIRECTOR
If you're like me, you've been feeling a little…cooped up. After ten weeks of sheltering in place, I've longed to explore new locales and old favorites, somewhere beyond the familiar walls of my home. While we're not able to gather in person just yet, we've commissioned 9 of our most imaginative (and honored!) writers from around the country to help us dream. Their creative minds will takes us on a journey from Wuhan, China west, through Iran, Italy, southern Florida, LA, and back to China, exploring a world turned upside down by the Coronavirus. But what I love most about what these writers have written, is that they have honed in on the incredible potential of this moment — the potential to change everything.
This podcast is 100% free to you, our community of patrons. But we're asking, if you're moved by what you hear, to help us raise money for Cascade AIDS Project (CAP) and Prism Health.
Paula Vogel's brother Carl died of AIDS in the late 1980s. Paula celebrated him (and plumbed the experience of losing a loved one to a mysterious new illness) in her play The Baltimore Waltz, which opened our season. Since then, she's said she embeds a message to Carl in everything she writes. We dedicated our Community Profile program, which uses writing to build much-needed community with the LGBTQIA+ community and People Living With HIV, to Carl Vogel. It's a pleasure to use this special project to help raise money for Cascade AIDS Project's primary healthcare center, Prism Health in Paula & Carl Vogel's names.

-Josh Hecht, Profile Theatre

---
JOIN US IN MAKING A GIFT

Prism Health is a primary care health center in Portland, OR providing compassionate healthcare services to the LGBTQ community and beyond. They offer culturally effective healthcare in a safe, affirming and non-judgmental space. Prism was founded in 2017 by Cascade AIDS Project. (CAP) is the oldest and largest community-based provider of HIV services, housing, education and advocacy in OR and Southwest WA.

Art positively influences health and healing. Please enjoy this free series and consider how art makes an impact on the health and wellbeing of our community. If you're moved to do so, please donate to Prism Health.
---
PAULA VOGEL'S BAKE-OFF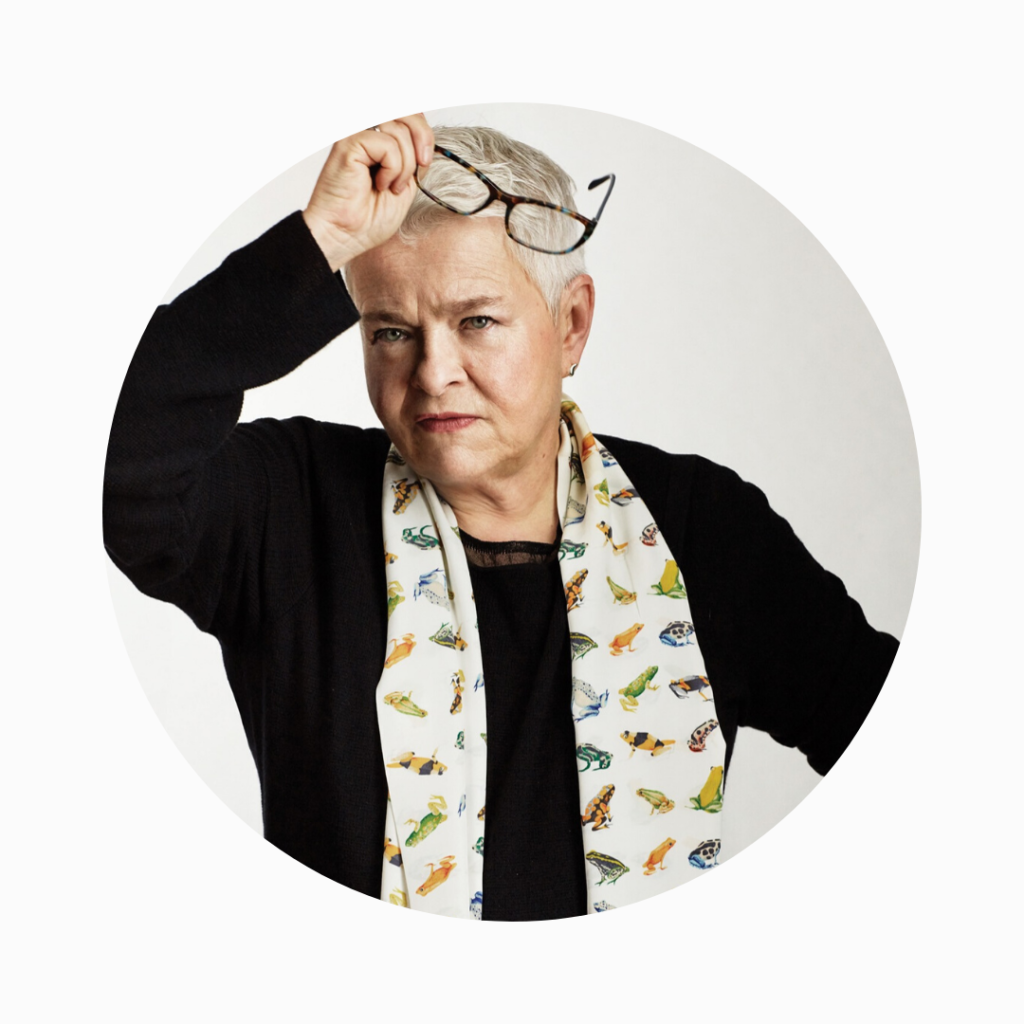 Profile's Featured Writer Paula Vogel has been teaching playwriting for 30 years, using her signature "playwriting bake-off' – a method for creating new work quickly with a recipe of "ingredients:" characters, settings, props, source material. On April 3rd she released a "Covid Bake-Off" using the structure of the classic play La Ronde & characters from around the globe from Wuhan to Tehran, Milan, & more.

Profile has virtually gathered an astounding line-up of writers from around the country to write a new collaborative piece using this recipe.

Learn more about Paula's Bake-offs and the recipe used for this project at paulavogelplaywright.com/bakeoff
---
PLAYWRIGHTS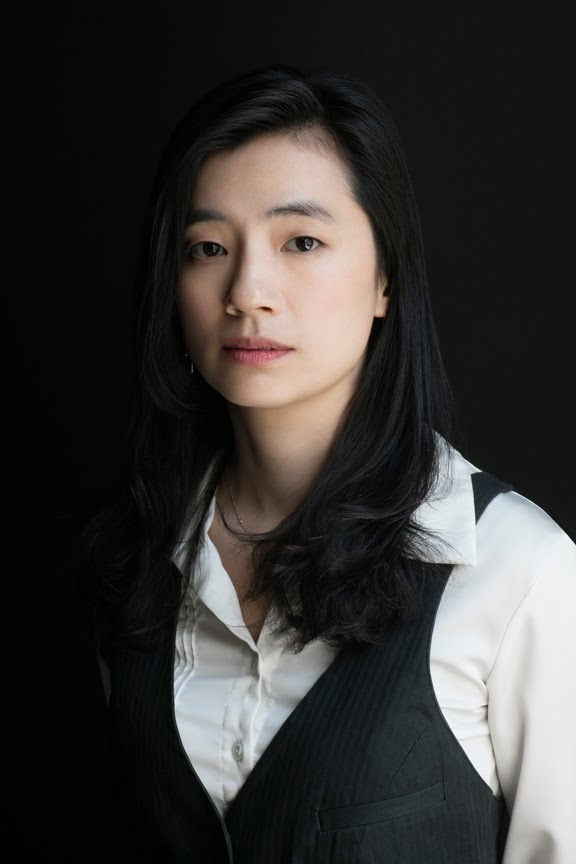 HANSOL JUNG (SCENE 1, EPISODE 1)
She is a playwright from South Korea. Productions include Wild Goose Dreams (The Public Theater, La Jolla Playhouse), Wolf Play (Soho Rep, NNPN Rolling Premiere: Artists Rep, Company One), Cardboard Piano (Humana Festival at ATL), Among the Dead (Ma-Yi Theatre), and No More Sad Things (Sideshow, Boise Contemporary). Commissions from The Public Theater, La Jolla Playhouse, Seattle Repertory Theatre, National Theatre in UK, Playwrights Horizons, Artists Repertory Theater, Ma-Yi Theatre and Oregon Shakespeare Festival. Her work has been developed at Royal Court, New York Theatre Workshop, Hedgebrook, Berkeley Repertory, Sundance Theatre Lab, O'Neill Theater Center, and the Lark. Hansol is the recipient of the Hodder Fellowship, Whiting Award, Helen Merrill Award, Page 73 Fellowship, Lark's Rita Goldberg Fellowship, NYTW's 2050 Fellowship, MacDowell Artist Residency, and International Playwrights Residency at Royal Court. She is a proud member of the Ma-Yi Writers Lab, NYTW's Usual Suspects, and The New Class of Kilroys. MFA: Yale.
---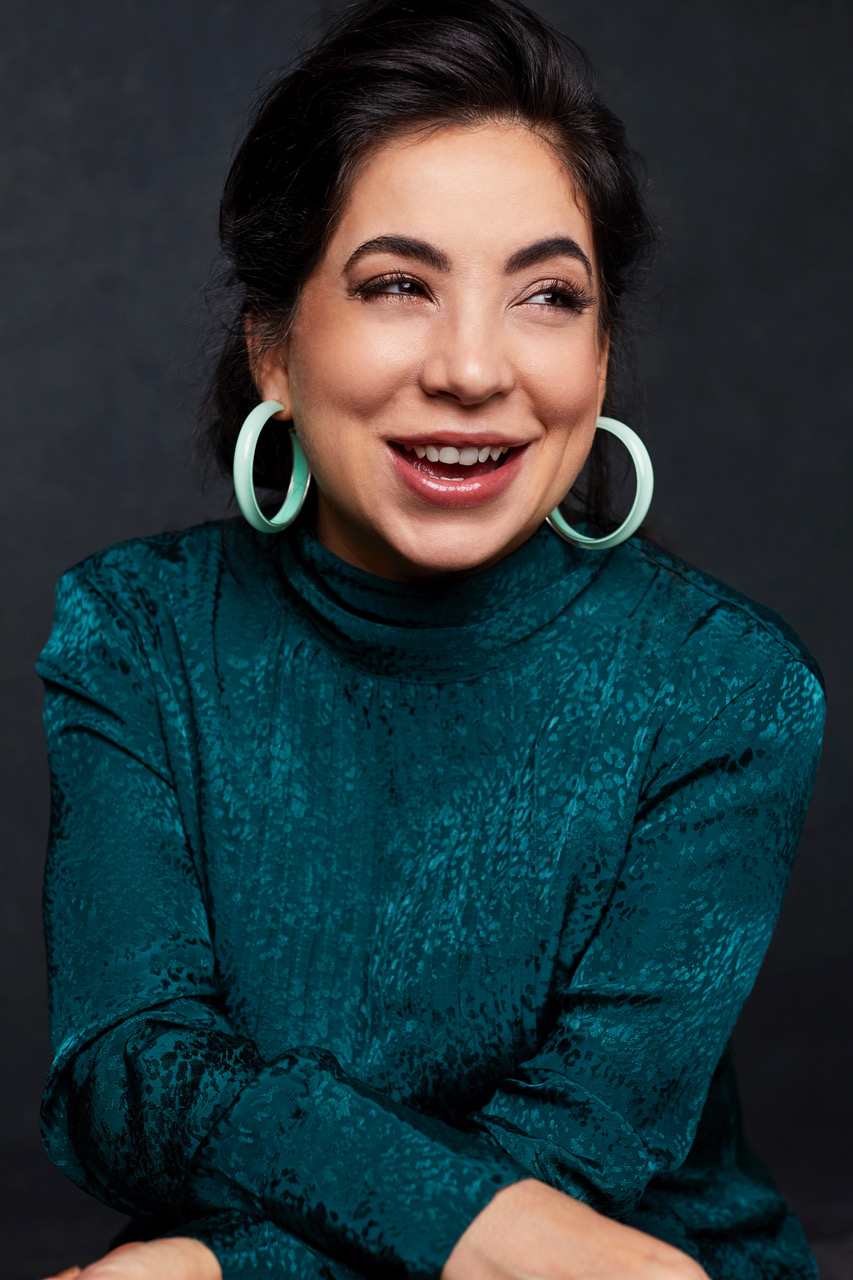 HILLARY BETTIS (SCENE 2, EPISODE 1)
She is a critically-acclaimed playwright whose work has been developed and produced all over the country including, Roundabout Theatre, New Georges, The Sol Project, Miami New Drama, Studio Theatre, Alley Theatre, New York Theatre Workshop, La Jolla Playhouse, amongst others. TV: The Americans (she won the 2019 Writer's Guild of America Award), The Dropout (starring Kate McKinnon), she is currently developing projects at AMC, Hulu, and PatMa. Graduate of The Juilliard School.
---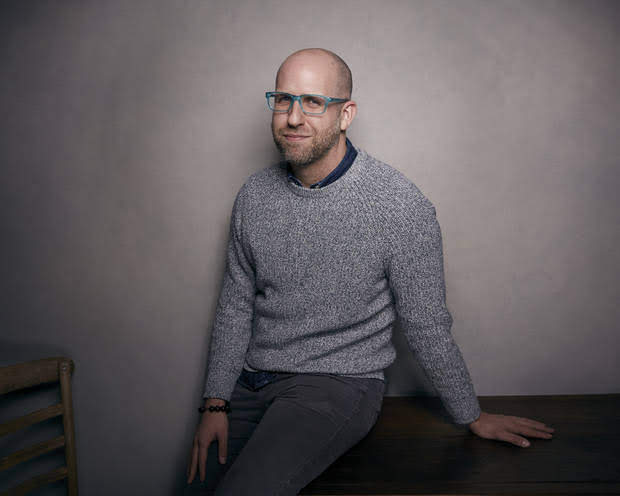 DAN KITROSSER (SCENE 3, EPISODE 2)
He is an award-winning playwright, screenwriter and performer. As a performer, he was recently seen in Profile's production of The Baltimore Waltz. He cowrote the screenplay for We The Animals which premiered at Sundance Film Festival 2018, winning the NEXT: Innovator Award, Best Narrative at OutFest 2018 and is nominated for 5 Independent Spirit Awards and a GLAAD Award. His plays include Tar Baby (First Fringe Award, Edinburgh Fringe, and an Amnesty International Citation for Excellence), Dead Special Crabs (monologues published in Smith & Kraus Best Men's and Women's…) and The Mumblings (optioned for TV series by FOX). His play Svetlana! Svetlana! will premiere at Bag n' Baggage Theatre in September of 2020. Dan is a proud member of LineStorm Playwrights and The Dramatist Guild.
---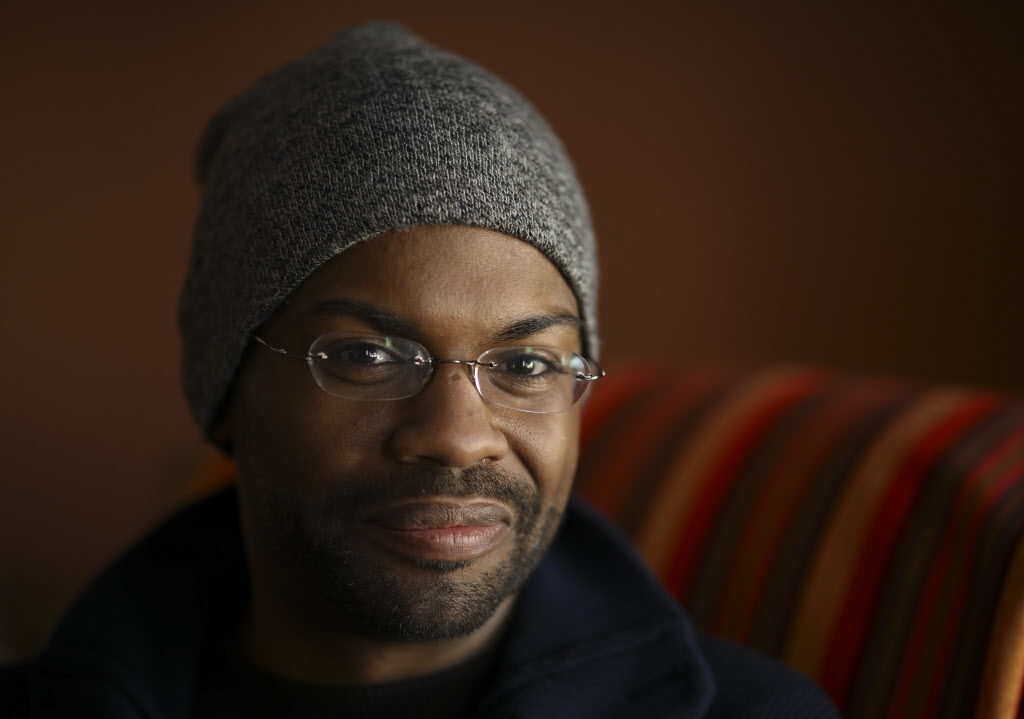 HARRISON DAVID RIVERS (SCENE 4, EPISODE 2)
Winner of the 2018 Relentless Award for The Bandaged Place. His other plays include When Last We Flew (GLAAD Media Award), Sweet (AUDELCO nom), Where Storms Are Born (Berkshire Theatre Award nom, Edgerton Foundation New Play Award), This Bitter Earth (Jeff nom, MN Theatre Award for Exceptional New Work) and Five Points (MN Theatre Award for Exceptional New Work, BroadwayWorld Minneapolis Award for Best New Work). He is the recipient of McKnight, Jerome, and Van Lier Fellowships and residencies with the Bogliasco Foundation, the Siena Art Institute, the Hermitage, Duke University, NYTW, NYS&F and the Williamstown Theater Festival. Harrison is a member of the Playwrights' Center's Board of Directors.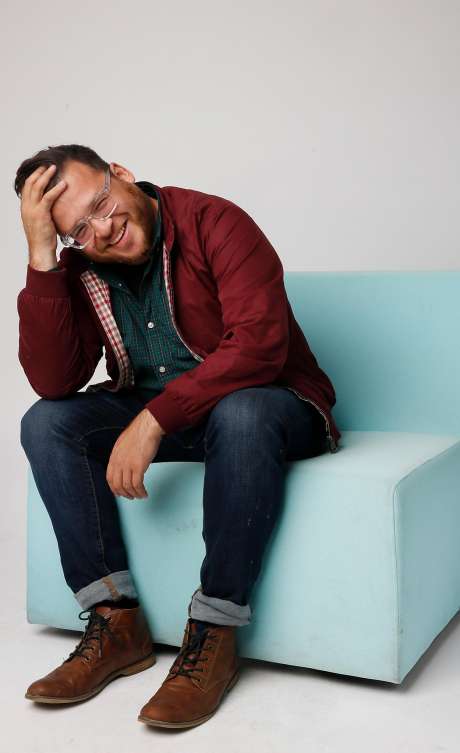 ---
CHRISTOPHER OSCAR PEÑA (SCENE 5, EPISODE 3)
His play The Strangers was commissioned by and premiered at the Clarence Brown Theatre. The Flea Theatre produced the world premiere of his play a cautionary tail. A two-time Sundance Institute Theater Fellow, he's held fellowships with the Lark Play Development Center, New York Theatre Workshop, Playwrights Realm, and was a part of the US/UK Exchange (Old Vic New Voices). Recently named an Artistic Associate at Arizona Theatre Company, he's a proud member of New Dramatists, was a recipient of the Latino Playwrights Award from the Kennedy Center, and was named one of "The 1st Annual Future Broadway Power List" by Backstage. He's been commissioned by Yale Rep, the Goodman Theatre, Children's Theatre Company, and many others. He was a writer for Jane the Virgin (CW), Sweetbitter (Starz), HBO's Insecure (also recurred on screen as the character Gary), and Motherland: Fort Salem (Freeform). He's currently developing an original series for Netflix.
---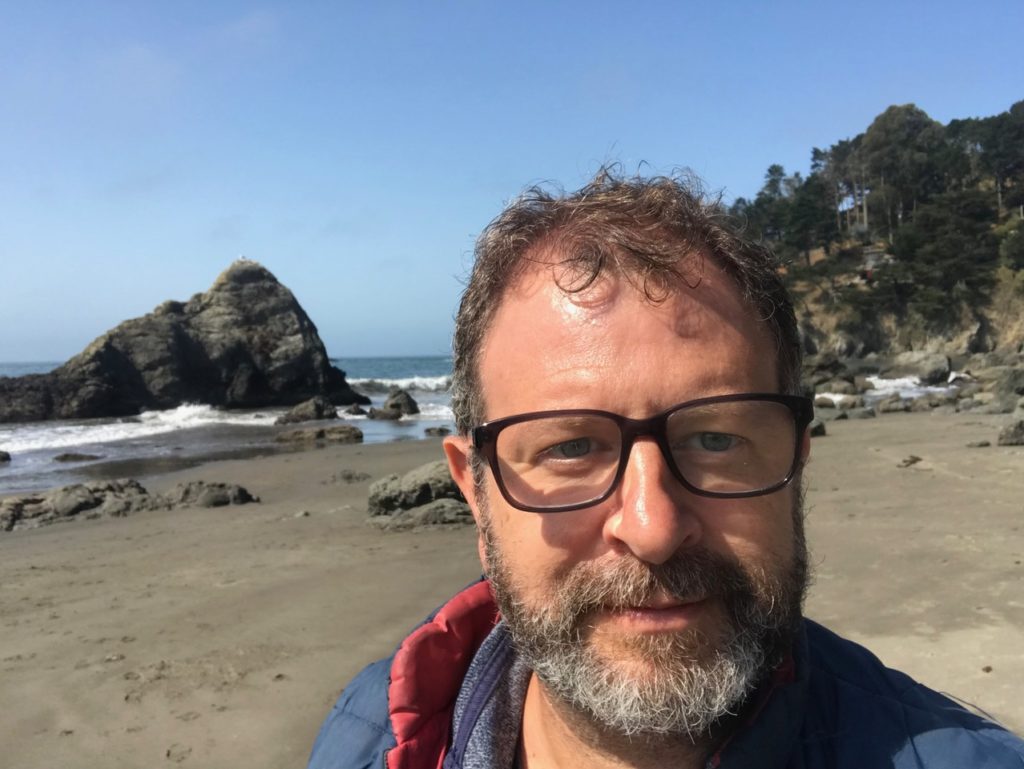 JASON GROTE (SCENE 6, EPISODE 3)
His plays include 1001, Civilization (all you can eat), Maria/Stuart, and Desire Path. Devised theatre includes En Garde Arts' Basetrack, David Levine's HABIT, and Radiohole's Tarzana. Film and TV include Mad Men, Hannibal and Smash, and a feature film adaptation of John Cheever's Goodbye, My Brother. He is currently developing a AAA video game for Take 2 Interactive.

---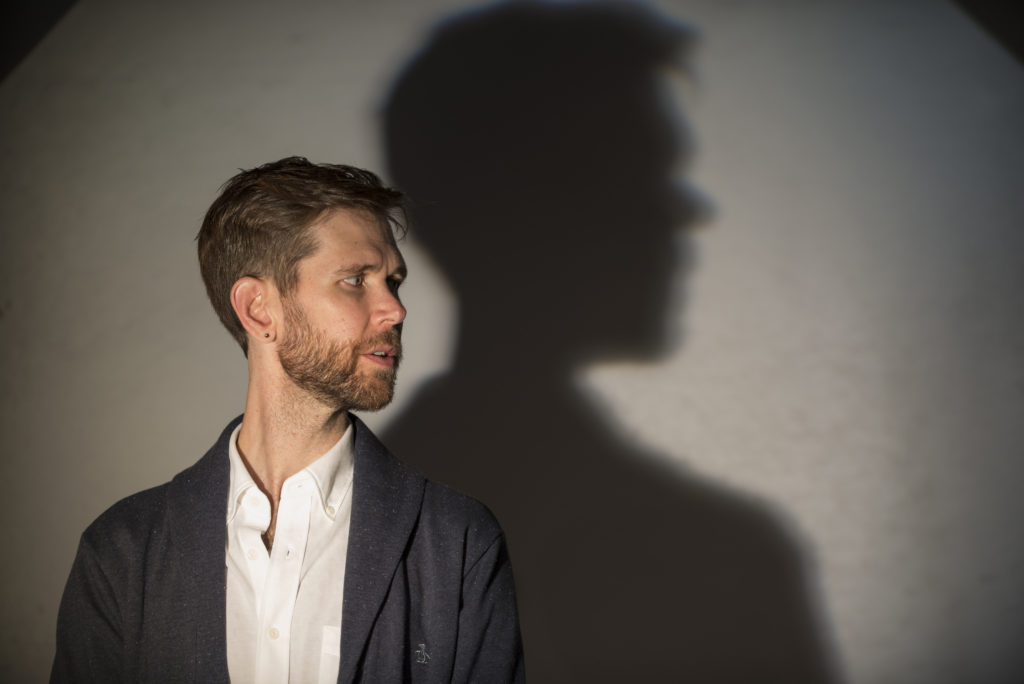 PHILIP DAWKINS (SCENE 7, EPISODE 4)
He is a Chicago playwright and educator whose plays include Failure: A Love Story (Victory Gardens), Le Switch (About Face, The Jungle), The Homosexuals (About Face), The Burn (Steppenwolf for Young Audiences), Dr.Seuss's The Sneetches, the Musical with composer David Mallamud and Spamtown, USA (both with Children's Theater Company, Minneapolis), The Gentleman Caller (Raven, Chicago; Abingdon, NY), Charm (Northlight; MCC), Miss Marx: Or The Involuntary Side Effect of Living (Strawdog), and his solo play, The Happiest Place on Earth (Sideshow/Greenhouse Theater Center). Philip has won some awards and not won some others. He's taught playwriting at his alma mater, Loyola University Chicago, Northwestern University, Victory Gardens Theater and for the Playwrights' Center in Minneapolis. He is currently working on an American English translation of Michel Tremblay's Messe Solennelle Pour Une Pleine Lune D'été.

---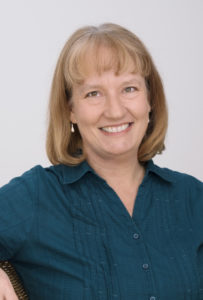 E. M. LEWIS (SCENE 8, EPISODE 4)
She is an award-winning playwright and opera librettist. Her plays include Magellanica, The Gun Show, Song of Extinction, Apple Season, and How the Light Gets In. She received the Steinberg Award and Primus Prize from the American Theater Critics Association, the Ted Schmitt Award, a Hodder Fellowship from Princeton University, a fellowship from New Jersey State Arts Commission, the 2016 Oregon Literary Fellowship in Drama, and an Edgerton Award. She is currently working on a play commissioned by the Oregon Shakespeare Festival as part of their American Revolutions program, and was just selected as a Mellon Foundation Playwright Residency at Artists Repertory Theater. Lewis is a proud member of LineStorm Playwrights and the Dramatists Guild. She lives on her family's farm in Oregon.
---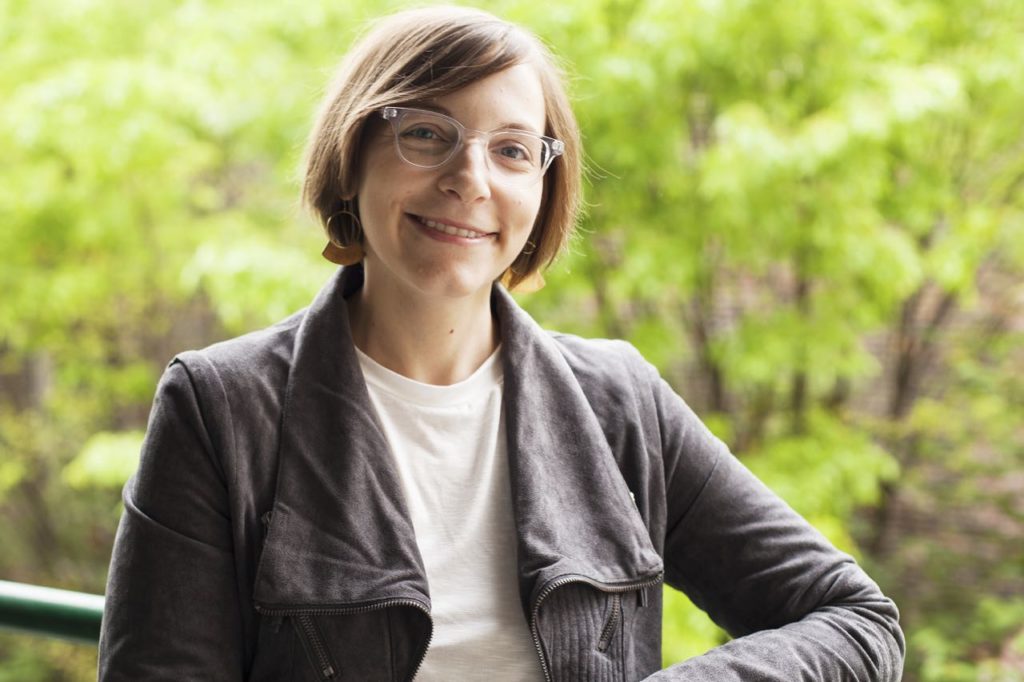 ANNA ZIEGLER (SCENE 9, EPISODE 5)
Her plays include the widely produced Photograph 51 (West End, directed by Michael Grandage and starring Nicole Kidman; upcoming at The Williamstown Theatre Festival, on Audible; named the number one play of 2019 by the Chicago Tribune), The Last Match (Roundabout; Old Globe), The Wanderers (Old Globe and upcoming at The Roundabout) and Actually (Geffen Playhouse; Williamstown Theatre Festival; Manhattan Theatre Club; L.A. Ovation Award winner for Playwriting for an Original Play). Anna Ziegler: Plays One is published by Oberon. She is developing TV and film projects at HBO Max and Scott Free Productions.
---
ACTORS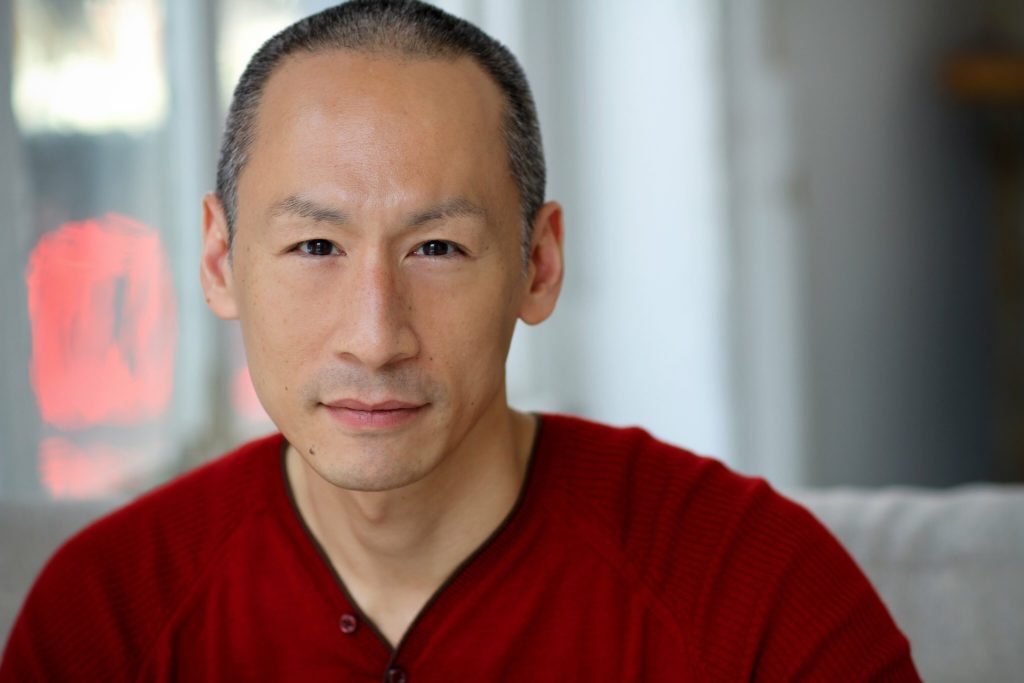 FRANCIS JUE, GONGON
On Broadway, Francis has appeared in Pacific Overtures, Thoroughly ModernMillie, and M. Butterfly. Favorite theatre credits include Cambodian Rock Band, Soft Power, Wild Goose Dreams, Yellow Face, Kung Fu, Love's Labour's Lost, Coraline, Falsettoland, King Lear, A Language of Their Own, The Language Archive, King of the Yees, In the Next Room…, Cabaret, Red, Kiss of the Spiderwoman, A Midsummer Night's Dream. Film/TV: Joyful Noise, Madam Secretary, New Amsterdam, Good Wife, Law & Order: SVU. Francis is the recipient of Obie, Lucille Lortel, Outer Critics Circle, Bay Area Theatre Critics Circle, and Drama-Logue Awards.
---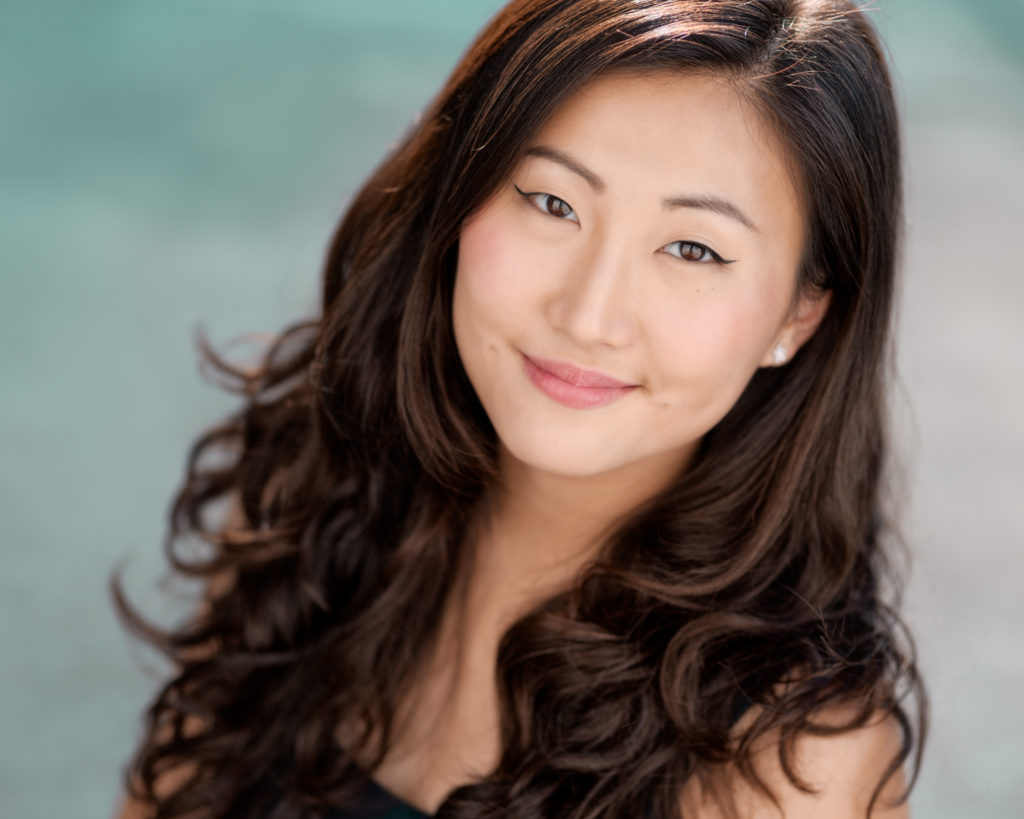 BARBIE WU, MOMO
Born and raised in Taiwan, Barbie discovered her passion for acting in 2003 as an exchange student in Eugene, OR. After earning her Bachelor's degree from the University of Oregon, she received her Master of Fine Arts degree in Acting from Southern Methodist University in 2014. She is a Resident Artist and Instructor at Artists Repertory Theatre and was featured in A Doll's House, Part 2, Everybody, and Magellanica. Her other credits include The Wolves (Portland Playhouse), A Midsummer Night's Dream (Anonymous Theatre Company), The Mermaid Hour (Teatro Milagro).
---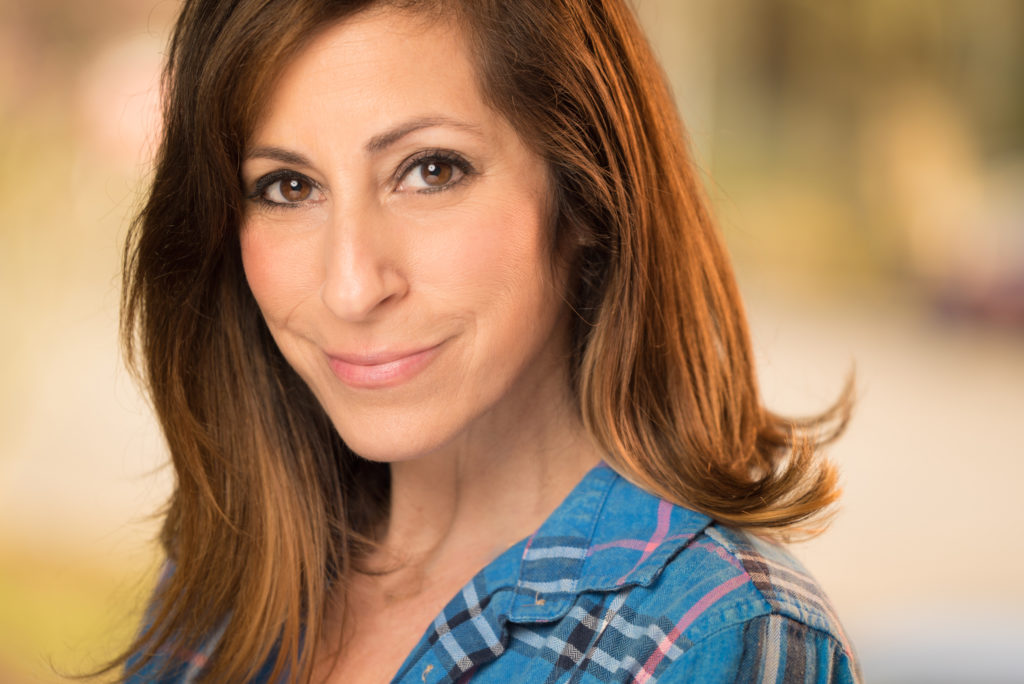 KRISTINA HADDAD, ATOOSA
TV/Film credits include: You Don't Mess with the Zohan, The Conan O'Brien Show, Valley of the Dolls, In the Vault, Trinkets, The Exceptionals. Staccato Purr of the Exhaust (Sundance Film Festival), A BIG Love Story, and Tracktown. L.A. stage credits include: OJ Law, Amerwrecka (Edinburgh Fringe), The Maids, Museum, Come Back to the 5 and Dime Jimmy Dean Jimmy Dean, Face Divided, Luv, Mom, and The Glass Mendacity. She is also a Voice Over Actor (AvoDerm, Ronzoni, Shari's Berries, Kroger, The Hoosier Lottery, Mafia II.) She is currently adapting her original show Miss Ethnic Non-Specific for the screen.
---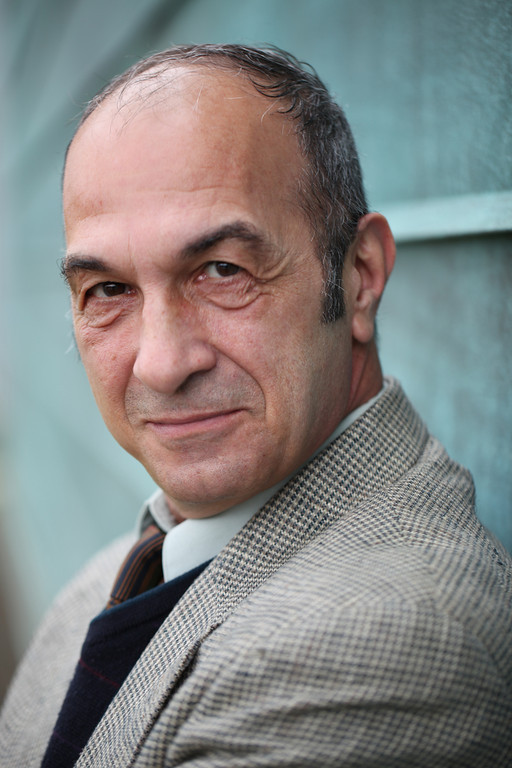 DOREN ELIAS, BABAK
Doren's journey as an actor began in a small steel mill town outside of Pittsburgh. He began his career before the end of high school in a barn theatre production of Guys and Dolls. He attended the University of Texas and has lived on both coasts with plenty of B-movie credits to prove it. In San Diego, Doren was a company member of Lamb's Players Theatre and taught at The Old Globe Theatre. Doren has spent time as an Actor, Artistic Director, Producer, Writer, Dancer, Teacher, Voice Over Artist and is currently the Owner and Artistic Director of The Traveling Lantern Theatre Company, a national touring children's theatre company. Doren was previously the Associate Artistic Director at Clackamas Rep Theatre and has acted and directed with many local theatre companies. This season he appeared in Profile's Mother Courage and Ruined.

---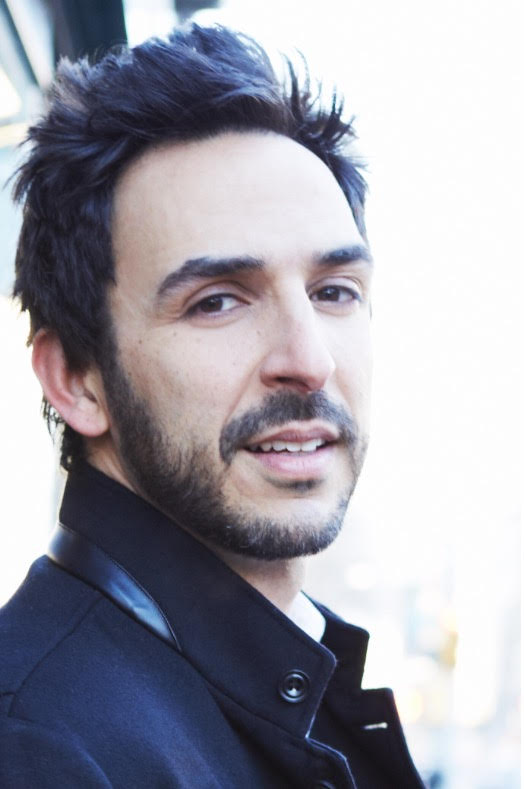 AMIR ARISON, HAYDER
Amir currently stars as Aram Mojtabai on Sony/NBC's The Blacklist. Other TV credits include recurring roles on Girls, Homeland, Law & Order: SVU, as well as guest appearances including Billions, Ramy, American Horror Story,  Once Upon A Time in Wonderland, NCIS, Major Crimes, Gossip Girl, and more. Amir starred in the WB Digital series H+. NY THEATRE Highlights:  Hamlet (Waterwell), The Muscles in our Toes (Labyrinth), Aftermath (NYTW, Drama League Nomination), Why Torture is Wrong… (The Public Theatre), Queens Boulevard (Signature), A Very Common Procedure (MCC), as well as Candy & Dorothy, Modern Orthodox, A First Class Man, & Omnium Gatherum. REGIONAL work includes: La Jolla, Huntington, Yale Rep, RSC, Shakespeare Theatre, Shakespeare fest St Louis, Lyric, Papermill, Dorset, New Harmony, JAW fest, and more. FILM Highlights include: 20 Weeks, Jane Wants A Boyfriend, Big Words, The Visitor, Vamps, I Hate Valentines Day, and Merry Friggin Christmas. Currently Amir is Directing/Producing a feature documentary

---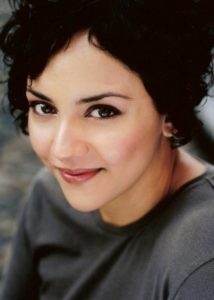 CRISTI MILES, PENELOPE
Cristi is a Performer, Director, and Teacher from El Paso, TX who is now rooted in Portland. Her Portland credits include Elliot, A Soldier's Fugue with Profile Theatre, La Ruta with ART, Kiss, Lungs, and Midsummer (a play with songs) with Third Rail Rep, Mr. Burns: A Post Electric Play, Bloody Bloody Andrew Jackson and Dying City with Portland Playhouse. She is Co-Artistic Director of PETE, an Assistant Professor of the Theatre at George Fox University, and trained at The Oregon Center for Alexander Technique (AmSAT certified teacher). Brandeis University, MFA.
---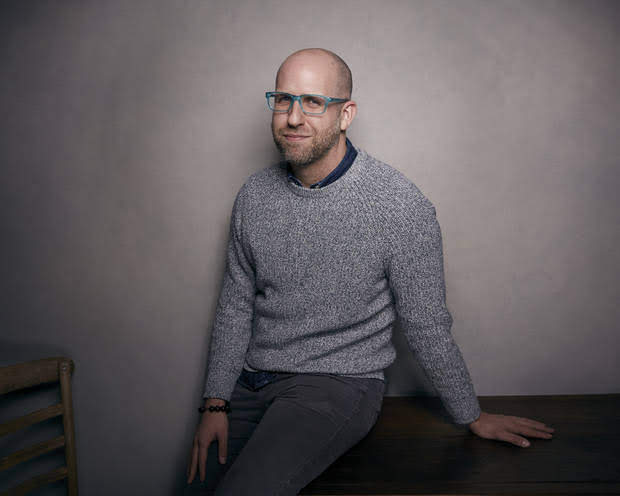 DAN KITROSSER, DAN
He is an award-winning playwright, screenwriter and performer. As a performer, he was recently seen in Profile's production of The Baltimore Waltz. He cowrote the screenplay for We The Animals which premiered at Sundance Film Festival 2018, winning the NEXT: Innovator Award, Best Narrative at OutFest 2018 and is nominated for 5 Independent Spirit Awards and a GLAAD Award. His plays include Tar Baby (First Fringe Award, Edinburgh Fringe, and an Amnesty International Citation for Excellence), Dead Special Crabs (monologues published in Smith & Kraus Best Men's and Women's…) and The Mumblings (optioned for TV series by FOX). His play Svetlana! Svetlana! will premiere at Bag n' Baggage Theatre in September of 2020. Dan is a proud member of LineStorm Playwrights and The Dramatist Guild.

---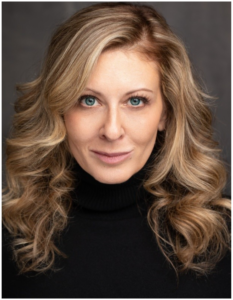 VAL LANDRUM, CLAUDIA
Originally from Chicago, Val's previous Profile Theatre credits include Uncommon Women, Others, Fifth of July and The Carpetbagger's Children. She is a Resident Artist Company Member at Artists Repertory Theatre where her most recent credits include Between Riverside and Crazy and The Humans. Other regional credits include shows at Portland Center Stage (+9 seasons of JAW), Writers Theatre, Indianapolis Rep, Arkansas Rep and Steppenwolf to name a few.
---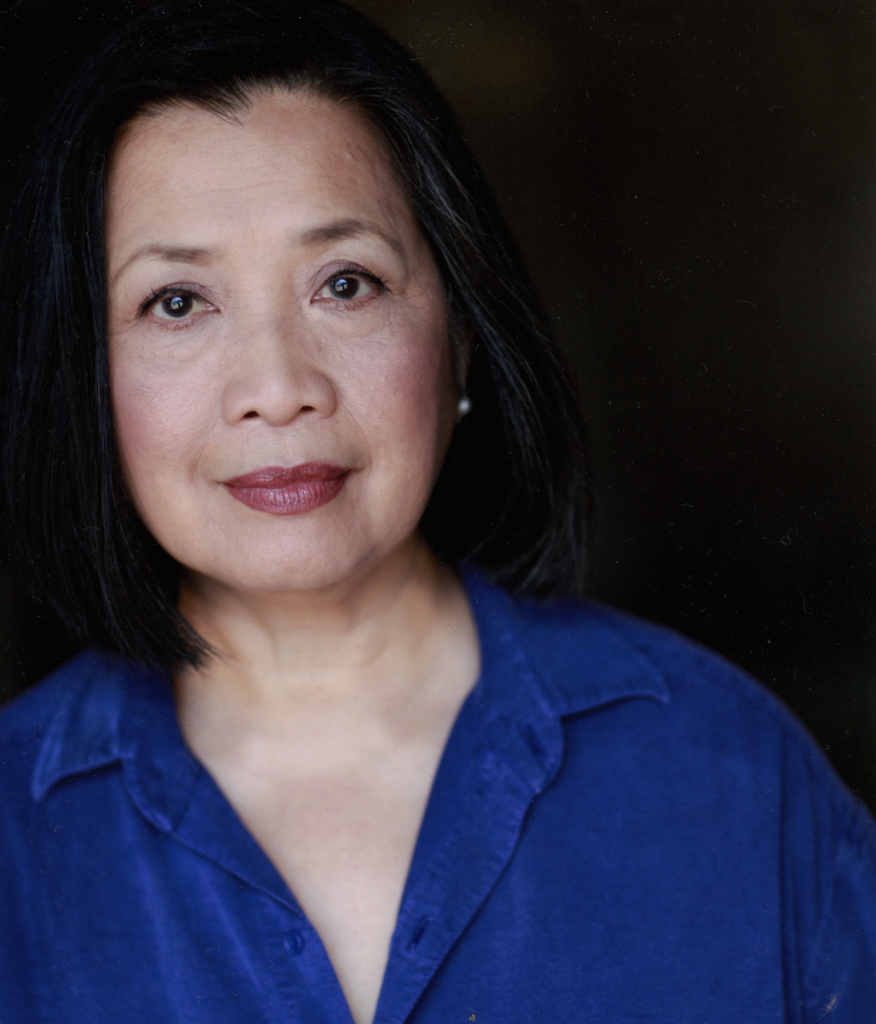 MIA KATIGBAK, MINGXIA
Selected NYC: The Headlands (LCT3); Recent Alien Abductions (PlayCo); Henry VI (NAATCO); Trial of the Catonsville Nine (Transport Group); Scenes From a Marriage (NYTW); Dear Elizabeth (Women's Project); Awake and Sing! (NAATCO, Obie Award); I'll Never Love Again (Bushwick Starr). Other NYC: Foundry, New Georges, Soho Rep, Clubbed Thumb, Target Margin. Regional: Long Wharf, Yale Rep, Humana Festival, Two River Theater, Berkeley Rep, Guthrie. Special Drama Desk Award 2019; 2017 Fox Foundation Resident Actor Fellowship for Distinguished Achievement; Otto René Castillo Award for Political Theater; Artistic Producing Director/Co-Founder of NAATCO. BA, Barnard College; MA, Columbia University.
---
PRODUCTION TEAM
MATT WIENS, SOUND DESIGN AND ORIGINAL MUSIC
Matt is a Portland-based composer and sound designer and is excited to be a part of this new project. Recent work includes Indecent with ART and Profile Theater; The Baltimore Waltz, Well, and Let Me Down Easy with Profile Theater; The Bakkhai and Escaped Alone with Shaking The Tree Theater; MALA with CoHo Productions; Crowns with Portland Playhouse. Matt holds a BA in Theater from Goshen College and a Masters in Music Technology from NYU.
ROBERT A. K. GONYO, MIXING AND MASTERING
Robert is a theatre director, actor, voiceover artist, podcaster, musician, and tour-guide residing in Woodside, Queens, NY. An aficionado of radio plays, Robert is the host (in the guise of "Professor Mortimer," his tour-guide alter-ego with Haunted Manhattan) and producer of Apparitions, a podcast of new radio horror; has directed several pieces in Distilled Theatre Company's DTC Radio series; and, produced Co-Op Theatre East's long-running Radio COTE series of new plays on social themes. He also wrote & directed the radio plays Conference, which puts the audience on a campaign strategy conference call, and A New Cassette, featured on the Geste podcast. Also on Geste, he is the director of Lizzie Vieh's Monument Valley, and the live foley artist/musician for the A Knock on the Door series of improvised radio dramas.
MAYA BOURGEIOS, STAGE MANAGER
Maya is a lifelong theatre maker who began her career at the age of six with endless Broadway rehearsals in the family living room. Some of her recent projects include stage managing for the Fertile Ground Festival at Echo Theater Company and the world premiere of Devilfish at Perseverance Theatre in Alaska. When she's not running rehearsals, you can find her fundraising for local nonprofits or shooting jumpers on the basketball court. Maya is thrilled to be making her Profile Theatre debut with Claudia, A Viral Love Story.