Water/Happiest Cast
In order of appearance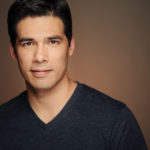 Anthony Lam
Elliot Water/Happiest  
Anthony is returning to Profile Theatre to continue his work as Elliot Ortiz, seen in the season opener Elliot, A Soldier's Fugue. His past theatre credits include: Michael in the stage reading of Washer/Dryer with Theatre Diaspora and Atómiko in Miracle Theatre's production of Into The Beautiful North. He spent the summer filming Translated, a feature film in Eugene, OR as well as working on commercials throughout the Northwest.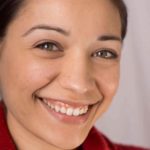 Crystal Ann Muñoz
Yaz Water/Happiest
Crystal is honored to be working with this earnest, fearless group of artists. Profile audiences may have seen her previously in Eyes for Consuela (Sam Shepard season) or the Drammy Award winning Orlando (Sarah Ruhl season). Other Portland credits include The Importance of Being Ernest; Civil War Christmas (Artists Repertory Theatre), Olivia in Twelfth Night (Portland Shakespeare Project), The Hunstmen (Portland Playhouse), Kiss of the Spiderwoman (Triangle Productions) and In The Heights (Stumptown Stages), another work by our playwright, Quiara Alegría Hudes. Thank you for joining us. "Somos Americanos. Punto."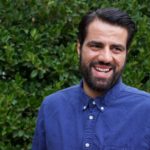 Wasim No'Mani
Ghost/Ali Water/Happiest
Wasim is an actor. Meaning, he tries to tell the truth whilst lying. Indeed, he is as confused as that sounds. Wasim THANKS every one of his stupendously talented cast-mates. Watching their work is both a jubilant joy and frantically frightful. Wasim deeply THANKS director, Josh Hecht, for including him in this creative process. An emphatic extension of GRATITUDE to Quiara Alegria Hudes whose words we are all trying our damndest to live up to. Wasim eternally THANKS his family for their insistent support, despite the questionable nature of the undertaking  Finally, Wasim THANKS YOU, audience member. Without you, there's no point in this.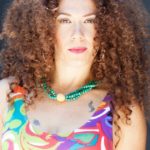 Julana Torres
Odessa Water
Julana is a Portland local with an extensive career in dance, music, and theatre. She has recently returned to the stage after a long hiatus to teach with Portland Public Schools and establish the full time dance program for Franklin High School. She is beyond ecstatic to return to Profile after performing last spring as Beatriz in 26 Miles. Other credits include Óye Oyá (Milagro Theatre), Cuba Libre (ART), West Side Story (Musical Theatre Company), Peter Pan (Civic Theatre). Upcoming works include feature film Losing Addison, and Between Riverside and Crazy this spring with Artists Rep. She also performs as the lead singer for popular latin jazz orchestra The Bobby Torres Ensemble.
Member Actors Equity Association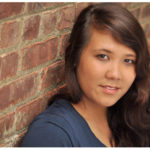 Akari Anderson
Orangutan Water
Akari is thrilled to be making her Portland debut at Profile. Theatrical credits include Anna in The Baltimore Waltz (Powerhouse Theatre), Ophelia in Hamlet (Martel Theatre), Sabina in The Skin of Our Teeth (Vassar College), Susan in The Secretaries (Idlewild Ensemble), and Ensemble Member in On The Table (Sojourn Theatre Company). Film: Frances Ha (dir. Noah Baumbach). Holds a BA in Drama from Vassar College. Special thanks to Tomiko, Reed and Hiroko.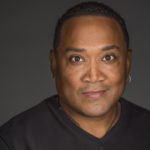 Bobby Bermea
Chutes & Ladders Water
Bobby is thrilled to be returning to Profile where he last appeared on stage during the Athol Fugard season in "Master Harold" …and the Boys and My Children! My Africa! He also directed last season's Blue Door. Bermea is co-artistic director of The Beirut Wedding World Theatre Project and a member of both Sojourn Theatre and Badass Theatre Company. He is a playwright, director, contributor to Oregon ArtsWatch and three-time Drammy award winning actor. Bermea has worked in theaters literally from New York, NY to Honolulu, HI. Coming up, look for Bermea in Between Riverside and Crazy at Artists Rep, Fences at Portland Playhouse and The Librarians on TNT.
Member Actors Equity Association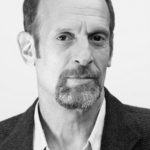 Duffy Epstein
Fountainhead/Lefty Water/Happiest
Duffy is really happy to be working at Profile Theater again, having appeared as Saul in True West.  Recent appearances include Slank in Peter and the Starcatcher; Ian in The Other Place (Portland Playhouse), Duane/db in db (Coho), Harold in I Want To Destroy You (Theater Vertigo), Cash in The Pain and the Itch (Third Rail). For Judy!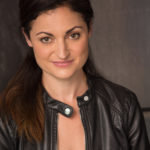 Dre Slaman
Shar Happiest
Dré earned her MFA in Acting at Northern Illinois University where she studied the Meisner Technique under master teacher Kathryn Gately. She has also studied at the Moscow Art Theatre, the William Esper Acting Studio (NYC) and received her BA in Theatre Arts at University of Pacific. Theatre Credits include: Jaffa's Gate, The Stinky Cheese Man, Nine Parts of Desire, The Arab-Israeli Cookbook, Albee's Everything in The Garden, Edgar's Pentecost, and Hair. Dré's on-camera credits include GRIMM, MEDIUM, and others. She owns and operates local company Farm to Fit and is on the Board of the Portland Area Theatre Alliance.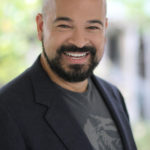 Jimmy Garcia
Agustín Happiest
After studying at Southern Oregon University and performing at the Oregon Shakespeare Festival, Jimmy is happy to be back in Portland where he began his acting career years ago on the stages of Milagro Theater, Stark Raving Theater and Portland Center Stage.  In Southern Oregon, he performed a variety of roles working with such esteemed directors as Bill Rauch, Libby Appel and Pat Patton to name a few. He has most recently performed in Milagro's world premiere Óye Oyá, ART's A Civil War Christmas, Profile Theater's Elliot: A Soldier's Fugue, and ART's An Octoroon.
Member Actors Equity Association