Meet the Cast and Creative Team of Orlando
Here they are! The amazing team of artists bringing Orlando to life!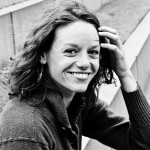 Beth Thompson
Orlando
Beth Thompson is a performer, teacher and maker of new works. She was last seen in Profile's In the Next Room… playing Annie. She is deeply grateful to Virginia, Vita and Sarah Ruhl for Orlando's challenging, fluid, lovely Truth and the opportunity to play in it. Portland is Beth's home and here she collaborates with Shaking the Tree Theatre, Many Hats Collaborations, The Forgery, Theatre Vertigo, Portland Playhouse, PCS's JAW Festival, Action/Adventure, and Oregon Children's Theatre. www.bethjthompson.com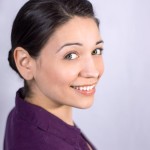 Crystal Muñoz
Chorus
Crystal is excited to return to Profile, having last appeared as Consuela in Eyes for Consuela.  Favorite Portland credits include Twelfth Night (Portland Shakespeare Project), A Pigeon and a Boy and The Ministry of Special Cases (JTC's Page2Stage), The Huntsmen (Portland Playhouse), Kiss of the Spider Woman (triangle productions), and Hamlet (Anon It Moves). Crystal is also a 2013 Drammy winner (Matilde in The Clean House, Lunacy Stageworks).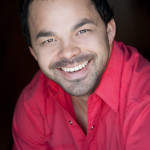 Ben Newman*
Chorus
Portland stage credits include: Middletown at Third Rail Repertory Theatre, CoHo Summerfest, Blood Knot and True West at Profile Theatre, Promising Playwrights/Visions to Voices at Portland Center Stage. New York: High Plains (A Western Myth) at Jimmy's No. 43 and Edinburgh Fringe Festival '13, The Town of No One at NY Fringe '11, Henry VI, Part III with Classic Stage Company, Romeo and Juliet at Columbia Stages, One Flew Over the Cuckoo's Nest with Wide Eyed Productions. Regional: Kansas City Repertory Theatre, Denver Center Theatre, Kansas City Actors Theatre, Riverside Shakespeare Festival. TV: Grimm. Ben is an instructor at Portland Actors Conservatory, and has directed in Israel and the University of Northern Colorado. BA University of Northern Colorado. MFA University of Missouri – Kansas City.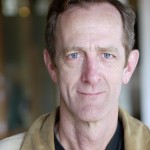 Ted Rooney*
Chorus
Thanks to Profile Theatre, Ted is making his first appearance in a fully staged play in Portland since he was Launce in Two Gentlemen of Verona at Lewis & Clark College in 1984. Regional Theatres: Ahmanson, Williamstown, The McCarter, The Wilma, The Arden, Portland Stage, Idaho Shakespeare. 10 off-off Broadway credits and 10 with The Actors Co-op(LA): Uncle Vanya, The Foreigner, Man of La Mancha, Terra Nova, Damn Yankees, and Twelfth Night. Ted has 35 TV guest-star credits, over 20 principal film roles and over 35 commercials (Yep. He was Abe Lincoln wrestling and dreaming). MFA from Temple U.
Elizabeth Rothan*
Chorus
Elizabeth Rothan has dedicated her life to the performing arts as actor, playwright, director, producer and teacher. She has worked with playwrights Mark Medoff in The Gulf War Chronicle, Meline Marnich in Quake and Mac Wellman in Two September. Regional credits include: Mrs. Warren's Profession, Retreat from Moscow, Dixie Swim Club, Be Aggressive, and the role of Simone de Beauvoir in Transatlantic Liaison at the Harold Clurman Theater in NYC. Elizabeth has taught diverse acting disciplines at Eugene O'Neill's National Theater Institute, University of Portland, Linfield College, and is currently teaching at Portland Actors Conservatory. Upcoming directing credits include Midsummer Night's Dream at PAC (December, 2015) and Andrea Stolowitz's Successful Strategies (June, 2016) at Theater 33
Creative Team
Matthew B. Zrebski
Director
A founding member of Playwrights West, Matthew B. Zrebski is a multi-award winning director, playwright, composer, script consultant, teaching artist, and producer whose career has been defined by new play development and innovative productions of classic stories.  Recent directing credits include Up the Fall (PHAME), Bob: A Life in 5 Acts (Theatre Vertigo; Drammy Award, Best Director), The Sweatermakers (Playwrights West), The Giver (OCT), and Ablaze (Staged!).  He serves as the Resident Teaching Artist at Portland Center Stage and holds a BFA in Theatre from the Meadows School of the Arts at Southern Methodist University.
Tal Sanders
Scenic Design
Tal is an Assistant Professor of Theatre and Dance at Pacific University. He is a member of the United Scenic Artists, and has designed lighting and scenery for many aspects of entertainment including: theatre, film, television, theme parks, concert stages, cruise ships, mall décor, and zoos. He previously designed for the Neil Simon season at Profile Theatre. Tal holds an MFA from CalArts.
Carl Faber
Lighting Design
Recent lighting design credits include : Dead Man's Cell Phone and Eyes for Consuela (Profile Theatre), 4000 Miles and The Price (Artists Rep), Mary Poppins (NWCT, PAMTA nomination), Trouble in Mind (Arena Stage), Wilderness (Uferstudios, Berlin), The Experiment (Boston ICA), Brother Brother (Theater Freiburg). Founding Member and Resident Designer for NYC-based immersive theater company, Woodshed Collective. Touring: Bon Iver, The National. Grounds Lighting Designer: Eaux Claires Music Festival. Lighting Supervisor: Williamstown Theatre Festival '08-'09. Broadway Associate/Assistant: The Book of Mormon, Bloody Bloody Andrew Jackson, August: Osage County. Education: Catlin Gabel, Vassar College. www.carlfaber.com.
Alison Heryer
Costume Design
Alison Heryer is a designer for theatre film and print. Her work as a costume designer includes productions at Steppenwolf Theatre, The New Victory Theatre, Portland Center Stage, Kansas City Repertory Theatre, ZACH Theatre, Redmoon Theater, and La MaMa.  Recent awards include the Austin Critics Table Award for Costume Design and the ArtsKC Inspiration Grant. Heryer holds an MFA in Theatrical Design from the University of Texas at Austin and is a member of United Scenic Artists.  She is currently the Assistant Professor of Costume Design in the School of Theatre + Film at Portland State University.
Em Gustason
Sound Design
Em is delighted to be making his Profile debut with this amazing show and team of collaborators. He has recently been recognized at the Drammy's for his work on The Sweatermakers, for which he won Outstanding Sound Design. He has worked around town with companies including Coho, Playwright's West, OCT, Third Rail, PCS, and most recently Portland Playhouse's. He holds a BA in technical theatre and audio recording from The Evergreen State College.
Drew Dannhorn
Props Design
Drew is an artist, tinkerer, and dreamer. He is a Drammy Award winning prop designer (The Giver) who has been involved in more than a hundred local productions. Other prop credits include: Third Rail Repertory, Portland Center Stage, Oregon Children's Theatre, Mount Hood Repertory, Hand2Mouth Theatre, Bag & Baggage, Broadway Rose, and Gypsy Films. Drew is a graduate of Northwestern University's theatre school and a former student of The Actor's Gymnasium.
D Westerholm*
Stage Manager
Portland Stage Management credits: Fall Festival: Passion Play; In the Next Room, or the vibrator play; Dead Man's Cell Phone; True West; Festival of One Acts; Buried Child; Eyes for Consuela; The Road to Mecca (Profile Theatre); The Price (Artists Repertory Theatre); The Light in the Piazza (Portland Playhouse). Oregon Shakespeare Festival, non-equity Assistant Stage Manager: The Unfortunates (2013), A Midsummer Night's Dream (2013), Troilus and Cressida (2012), The Very Merry Wives of Windsor, Iowa (2012), Julius Caesar (2011), The African Company Presents Richard III (2011). BA in Theatre Management from Western Washington University, MFA in Stage Management from Columbia University.
Ross Jackson
Production Assistant
Last year Ross assisted on True West, Inside Out Tour, and Festival of One Acts. Ross also recently stage managed the tour of The Lady Onstage. Other recent credits include; The International and UCI's Coast-to-Coast Showcase (Playwright's Horizons), The Anarchist Girl (New Musicals Inc.), and several productions with the University of California, Irvine from which he holds his Master of Fine Arts degree. This summer, Ross had the pleasure of working as the Stage Management Intern for Wicked on Broadway.
*Member Actors' Equity Association, the professional union of actors and stage managers.