How to Choose a Season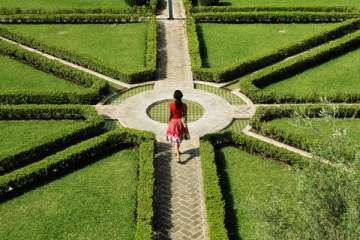 Season selection is one of the most important, exciting and challenging aspects of an Artistic Director's job.  A good season is one that balances different kinds of stories, different styles, big questions, comedies and dramas, etc. through the presentation of a carefully curated series of plays.  It is one part jigsaw puzzle and one part tightrope act!  At Profile, our mission of featuring the work of a single playwright each year adds another layer of complexity – what single playwright can provide all of that within their body of work?
For our first 17 years, we looked primarily to the master writers of the 20th century – the playwrights who are household names, who show up in all of the drama textbooks.  But recently with Sarah Ruhl and Tanya Barfield, Profile has started to shift where we look for excellent writers, towards playwrights who are in the midst of creating their body of work – the ones who will be featured in the next generation of textbooks!  To identify these writers, the Artistic Director begins by talking to people – asking friends and colleagues around the country "Who has work that is exciting to you?  Who is shaping the field and changing the game?"
Through these conversations and the Artistic Director's own knowledge, a list begins to take shape.  Then begins the hunt to find a way to contact the playwrights.  Usually this is done through the playwright's agent who, excited by the prospect of their client being featured for an entire season, is eager to help us and get the Artistic Director the materials they need to really familiarize themselves with the writer's work.
And then….the reading.  Oh, the reading!  At this point the Artistic Director may ask other Profile staff or interns to take a look at some of the scripts to provide feedback and a sounding board. But it primarily falls to the Artistic Director to read each of the scripts and decide if the artist is a good candidate to be a Profile featured playwright.
What makes a good candidate?  The most important thing is excellence – excellent writing and storytelling, complex and nuanced characters, plays that grapple with big questions and compelling issues.  After that, it gets more complicated….  We look for the playwright to have a fair amount of variety within their body of work – different styles of storytelling, variation in structure and rhythm, a diversity of themes and questions within the plays.  And then the vagaries and practicalities of production scale must come into play.  Ultimately, Profile is a fairly small organization producing in intimate spaces.  While we might daydream about an epic Stephen Sondheim season, the cost of large casts, complicated costumes, huge sets, big design teams etc. mean that we do not have the capacity or the means to produce a season of such large shows.  Thankfully, there is a huge pool of talented writers in the field who create plays of all shapes and sizes – it is just about finding the right person at the right moment in both their career and our life as an organization.
In the end, like with all other companies, selecting a Profile playwright and season is a balancing act – balancing excellent writing, a dynamic body of work and our capacity as an organization to do that work justice, presenting strong and compelling productions to you, our audience and community.
-Lauren Bloom Hanover, Interim Artistic Director