From Lin-Manuel Miranda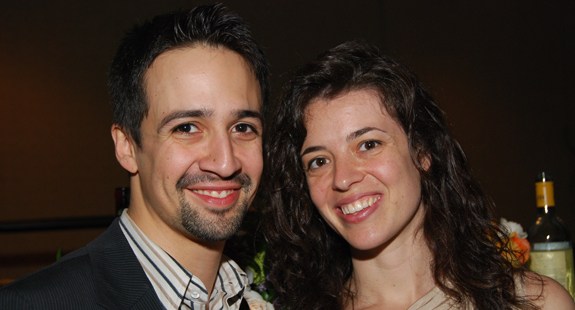 What must have it been like to be August Wilson's neighbor?
I think about that sometimes when I'm having morning coffee with Quiara. We live in the same building–a lucky circumstance that allows us to pop into each other's homes for writing sessions or breaks or just catching up. She is funny and wise and brilliant–everything her plays reflect and more–she's also a goofball. We laugh a lot.
And then I see or read her plays–these heartbreaking, stunning, alive works that tell Latino family stories with more unflinching honesty and beauty than anything we've ever seen–and I realize, she's really doing it. Line by line, play by play, she is chronicling the interior life of our people. She reaches for all of our humanity, and gets it. Just as August Wilson went into his home and channeled the voices of his family, ancestors and community, Quiara finds the jazz and music in her people and gives us a brilliant, honest expression that could only have come from her.
And then sometimes she takes a break and we have coffee.
I am so lucky. I'm Quiara Alegría Hudes' neighbor."
– Lin-Manuel Miranda
Season subscriptions to the 2017 Quiara Alegría Hudes Season now on sale
Click here or call the box office 503.242.0080
 Photo by Anita & Steve Shevett
Save