Cast and Creative Team of Antigone Project
Meet the amazing team of artists that are bringing Antigone Project: A Play in 5 Parts to the stage.
In addition to the artists listed below, String House Theatre is creating one of pieces in this show. Read all about that collaboration, HERE.
CAST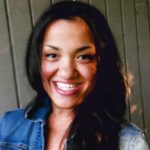 Lauren Modica
Lauren Modica is thrilled to perform with Profile Theatre. A Portland native, she has performed with Portland Center Stage (Twist Your Dickens, Our Town, JAW), Artists Repertory Theater (The Skin of Our Teeth), Defunkt (In the Forest She Grew Fangs, Undiscovered Country), PHAME, Action/Adventure, Willamette Shakespeare, PAE, and many others.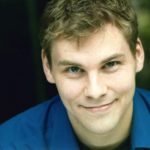 Chris Murray
Chris is an actor and producer in Portland who was last seen at Profile Theatre was The Sam Shepard Festival of One Acts. Previous shows at Profile include The Sisters Rosensweig, A Few Stout Individuals and Six Degrees of Separation.Locally, he has been seen at Portland Center Stage in Great Expectations, Our Town, Futura, Sometimes a Great Notion, and 10 years at the JAW festival. Artists Repertory Theatre (The Liar, Playboy of the Western World, Xmas Unplugged, I am Still (The Duchess of Malfi), Mr. Marmalade, Take Me Out), Third Rail Repertory Theatre (A Bright New Boise, Penelope, The Aliens, A Skull in Connemara) and several shows at CoHo Productions, Portland Playhouse and more. Chris has been in many feature films you've probably never heard of. A few TV shows you probably have, and was called a pinhead by Bill O'Reilly on The O'Reilly Factor for his portrayal of Jesus in Everclear's music video, Hater.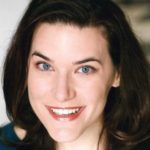 Cecily Overman
Cecily Overman has been active in Portland theatre for over ten years, both teaching and performing. Some of her favorite roles recently include: Lady Macbeth in Macbeth,  White Witch in The Lion, The Witch, and the Wardrobe, and Mother in The Giver.  She has taught in the community for Artist Repertory Theatre, Portland Center Stage, Oregon Children's Theatre, and Northwest Children's Theater. Cecily is also committed to her work with PlayWrite Inc. where, as a coach, she helps youth on the edge find their voice through theater. She holds Bachelor's degrees in both Psychology and Theatre from Whitman College.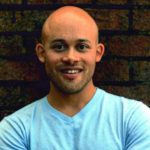 Seth Rue
Seth is super excited to be working with Profile again, and especially on Antigone Project! He's just returned from the Folger Theatre in DC for the world premiere of Aaron Posner's District Merchants and you may have seen him in Blue Door last spring in a Drammy-nominated performance. Seth believes that illustrating rejection of oppressive and repressive patriarchy and defending the voiceless will always be one of the most urgent functions of art and he is grateful that these playwrights have done that so beautifully and accessibly. Check out their other works – you will be glad you did.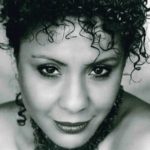 Andrea White
Andrea White is a Portland native. She moved to Los Angeles for a decade pursuing film and television. She had guest roles on Family Matters, NYPD Blue, and Living Single. She also played Jeannie in the 30th year revival of Hair. Since returning to Portland 10 years ago she has been seen in the following: Ma Rainey's Black Bottom, Radio Golf, Gem of the Ocean (Portland Playhouse); Lesson Before Dying, American Daughter (Profile Theatre);  The Udmurts (Defunkt Theater) and Love and Information (Theatre Vertigo) She is a two time Best Supporting Actress Drammy Award winner for her work in Two Sister's and a Piano (Artists Rep) and Hell Cab (Theatre Vertigo). Andrea is also a former faculty member and Acting Instructor at the Portland Actors Conservatory.
CREATIVE TEAM
Dawn Monique Williams
Director
Dawn Monique Williams, drawn to heightened language and magic realism, is a resident artist at the Oregon Shakespeare Festival where she'll direct Merry Wives of Windsor in 2017. She's directed a range of plays including the English language premiere of Gracia Morales' NN12, Othello, Twelfth Night, In the Blood, Steel Magnolias, Children of Eden, The 25th Annual Spelling Bee, Little Shop of Horrors, Burial at Thebes, Medea, and La Ronde; international directing credits include Scapin the Cheat, Anna Bella Eema, and The Tempest. Most recently Dawn directed August Wilson's The Piano Lesson and Lynn Nottage's By the Way, Meet Stark. She was the 2013 Killian Directing Fellow at OSF, a TCG Leadership U awardee, and a 2011 Directing Fellow of the Drama League. She holds an MA in Dramatic Literature and an MFA in Directing.
Emily Gregory
Antigone Arkhe Director
Emily Gregory is a director, playwright, and the proud co-founder of String House, a new works laboratory and producing title for experimental, home-grown works of theatre.  Past work with String House includes Waxwing (playwright; 2012), …And the Great Refraction! (playwright/director; 2013), and Rosencrantz Are Guildenstern Are Dead (director, in collaboration with Anon It Moves; 2014).  Emily was born and raised in the San Francisco Bay Area, but is now proud to call Portland, Oregon her home.  She is thrilled to begin a masters in Writing For Performance at Goldsmiths University of London this fall.
Kaye Blankenship
Scenic and Props Design
Kaye is a props, scenic, and lighting designer originally hailing from Sammamish, Washington. She earned her BA in theatre from Lewis & Clark College, and after a year working in New York, she is back in Portland and excited to work with Profile once again. Favorite past shows include: Annapurna (Third Rail), Daniel Tiger's Neighborhood LIVE (Mills Entertainment), A Winter's Tale (Anon It Moves), Static (Third Rail Repertory Theatre), Ramona Quimby (Oregon Children's Theatre), Snowstorm (CoHo), In The Next Room (Profile Theatre), and Waxwing with String House Theatre, where she is a founding member.
Jennifer Lin
Lighting Design
Jennifer Lin is a freelance lighting designer and stage technician who has been working in Portland theatre, dance and opera since 2008. She attended Portland State University from 2006-2008, and received The Kennedy Center American College Theatre Festival's Achievement Award for her lighting design for PSU's production of Electra.  Jennifer is a company member of Third Rail Repertory Theatre, and upcoming projects include Third Rail's production of The Nether.

Sarah Ludeman
Costume Design
Sara is a local costume designer. Born and raised in Portland,  she graduated from PSU with her BA in History. In addition to her production work, she also assists with Profile's Hand's On Theatre program in the Portland Public Schools. Her credits include: Into the Beautiful North and American Night (Milagro Theatre), The Call and Passion Play (Profile Theatre), Peter and the Starcatcher (Portland Playhouse) and High School Musical (Enlightened Theatrics).
Phillip Johnson
Sound Design
Phillip is a theatrical artist based in Portland Oregon and the Technical Director of Ridgefield High school's Drama program. His recent productions include Hands Up (Red Door Project), Worse Than Tigers (ACT Theater/Red Stage), Contigo Pan y Cebolla (Milagro Theater), A Lady Onstage (Profile Theater), and The Importance of Being Earnest (Valley Repertory Theater).  When he isn't designing or teaching Phil is traveling the world spreading art education to impoverished areas. He most recently taught theater in the slums of Nairobi, Kenya. He has a B.F.A. and M.A. from Ohio University. For updates, Downloads and links to show soundtracks please visit PhilJohnsondesignstheworld.com
Miranda Russ
Stage Manager
Miranda Swineford has a BA in Drama with Honors in Stage Management from University of California, Irvine and an MFA in Stage Management from Columbia University in the City of New York. Her professional credits include: Gigi on Broadway; Othello at Classic Stage Company; Birds of Paradise at New York International Fringe Festival; Summer Valley Fair at New York Musical Theatre Festival; and more.  Having recently moved back to the West Coast, Miranda is absolutely thrilled to be working on her first production with Profile Theatre.
Karen Hill
Production Manager
Karen is thrilled to be working with Profile and such wonderful fellow artists.  Continuing to be a part of this theater community is joyful gift.  Karen also works with Artists Repertory Theater, Portland Shakespeare Project, and has previously worked at Oregon Children's Theater, Third Rail, Portland Center Stage, and the Oregon Shakespeare Festival.  One million thanks to Mike for supporting this crazy lifestyle.
Melissa Sondergeld
Production Assistant
Melissa is thrilled to be working with Profile Theater again, after working on Dead Man's Cell Phone last season. She is a recent graduate of Warner Pacific College, with a degree in Music Education and Theater. She is currently working as a teacher at Mayer Christian Academy. Past productions include Encounter, As You Like It and The Spitfire Grill at WPC, Hello Dolly at Manestage Theater Company and Eurydice at Portland State.
Karen Hartman
Hang Ten
Karen Hartman held the Playwright Center's 2014-15 McKnight Residency and Commission for a nationally recognized playwright. Current: Roz and Ray (Alley Theatre), The Book of Joseph (Chicago Shakespeare Theater), Project Dawn (People's Light & Theater Company), and a Yale Repertory Theater commission about the landmark Supreme Court case Ricci vs DeStefano. Her new dialogue for Mozart's The Magic Flute appeared at Meany Center in Seattle, 2015. Goldie, Max, and Milk premiered at Florida Stage and the Phoenix Theater. Other works: Goliath, Gum, Leah's Train, Going Gone; Girl Under Grain; Wild Kate, ALICE: Tales of a Curious Girl Troy Women; and MotherBone, score by Graham Reynolds. New York: Women's Project, National Asian American Theatre Company, P73, the New York Fringe, and Summer Play Festival. Regional: Center Stage, Cincinnati Playhouse, Dallas Theater Center, the Magic, and elsewhere. Publications: TCG, DPS, Playscripts, Backstage Books, and NoPassport Press. Awards: Sustainable Arts Foundation, Rockefeller Foundation at Bellagio, the N.E.A., the Helen Merrill Foundation, Daryl Roth "Creative Spirit" Award, Hodder Fellowship, Jerome Fellowship, Fulbright Scholarship. Prose: New York Times and The Washington Post. An alumna of New Dramatists and longtime Brooklynite, Karen is now Senior Artist in Residence at the University of Washington School of Drama.

Tanya Barfield
Medallion
Tanya Barfield's plays include: Bright Half Life (Women's Project Theatre), The Call (Playwrights Horizons/Primary Stages), Blue Door (South Coast Rep, Playwrights Horizons), Feast (co-writer, Young Vic/Royal Court), Of Equal Measure (Center Theatre Group), Chat (New Dramatists' Playtime Festival), The Quick (New York Stage & Film).  A recipient of a Lilly Award, the inaugural Lilly Award Commission and a Helen Merrill Award, Tanya is an alumna of Dramatists and a member of The Dramatist Guild Council. In 2016,  Profile Theatre is devoting their entire season to her work.  TV credits include: The One Percent and The Americans.
Caridad Svich
Antigone Arkhe
Caridad Svich received a 2012 OBIE Award for Lifetime Achievement in the theatre, a 2012 Edgerton Foundation New Play Award and NNPN rolling world premiere for Guapa, and the 2011 American Theatre Critics Association Primus Prize for her play The House of the Spirits, based on the Isabel Allende novel. She has won the National Latino Playwriting Award (sponsored by Arizona Theatre Company) twice, including in the year 2013 for her play Spark. She has been short-listed for the PEN Award in Drama four times, including in the year 2012 for her play Magnificent Waste. Seven of her plays are published in Instructions for Breathing and Other Plays (Seagull Books and University of Chicago Press, 2014). Five of her plays radically re-imagining ancient Greek tragedies are published in Blasted Heavens (Eyecorner Press, University of Denmark, 2012). She has edited several book on theatre including Innovation in Five Acts (TCG, 2015), and Trans-Global Readings (Manchester University Press, 2004). She sustains a parallel career as a theatrical translator, chiefly of the dramatic work of Federico Garcia Lorca. She is alumna playwright of New Dramatists, associate editor of Contemporary Theatre Review (Routledge,UK), and founder of NoPassport theatre alliance and press.

Lynn Nottage
A Stone's Throw
Lynn Nottage is a Pulitzer Prize winning playwright and a screenwriter.  Her plays include Sweat, By The Way, Meet Vera Stark (Lily Award, Drama Desk Nomination), Ruined (Pulitzer Prize, OBIE, Lucille Lortel, New York Drama Critics' Circle, Audelco, Drama Desk, and Outer Critics Circle Award), Intimate Apparel (American Theatre Critics and New York Drama Critics' Circle Awards for Best Play), Fabulation, or The Re-Education of Undine (OBIE Award), Crumbs from the Table of Joy,  Las Meninas, Mud, River, Stone, Por'knockers and POOF!.
Nottage is the recipient of a MacArthur "Genius Grant" Fellowship, Steinberg "Mimi" Distinguished Playwright Award, the Dramatists Guild Hull-Warriner Award, the inaugural Horton Foote Prize, Lilly Award, Helen Hayes Award, the Lee Reynolds Award, and the Jewish World Watch iWitness Award. Her other honors include the National Black Theatre Fest's August Wilson Playwriting Award, a Guggenheim Grant, PEN/Laura Pels Award, Lucille Lortel Fellowship and Visiting Research Fellowship at Princeton University. She is a graduate of Brown University and the Yale School of Drama, where she has been a faculty member since 2001.  She is also an Associate Professor at Columbia School of the Arts.
Chiori Miyagawa
Red Again
Chiori Miyagawa is a playwright based in New York City. She conceived Antigone Project in 2004—during Bush's second presidential campaign—to pull together women's political voices and share them with audiences. Chiori's plays have been produced off-Broadway (Vineyard Theatre, New York Theatre Workshop, Women's Project, Culture Project), at renowned performance houses in NYC (HERE Arts Center, Performance Space 122, Ohio Theater, La Mama) and regionally. This Lingering Life premiered in San Francisco in June 2014 at Z Space and was a finalist for Theater Bay Area Best Premiere of Play Award. A collection of seven of her plays, Thousand Years Waiting and Other Plays, is published by Seagull Books; and another collection of five plays, America Dreaming and Other Plays is published by NoPassport Press. She is a recipient of many fellowships including a New York Foundation for the Arts Playwriting Fellowship, a McKnight Playwriting Fellowship, an Asian Cultural Council Fellowship, a Rockefeller Bellagio Residency Fellowship, and a Radcliffe Institute Fellowship at Harvard University. She is an alumna of New Dramatists, a Usual Suspect of New York Theatre Workshop and Playwright in Residence at Bard College.
Save
Save
Save
Save
Save