26 Miles Cast and Creative Team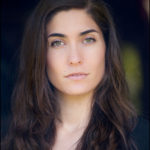 Alex Ramirez de Cruz
Olivia
Alex is a Portland area actor, deviser and theatre-maker. Some of her favorite credits include: Tomás and the Library Lady (Oregon Children's Theatre), DB (COHO Theatre), The Oregon Trail (Portland Center Stage), TeatroSOLO: Deseo (Boom Arts Theatre), Passion Play (Shaking The Tree & Profile Theatre), Dance For a Dollar, (Miracle Theatre) and Bloody Bloody Andrew Jackson (Portland Playhouse). She is dedicated to creating original devised theatre and is a proud member of String House, an independent producing title and new works laboratory, nominated for two Drammy Awards for "Best Devised Production."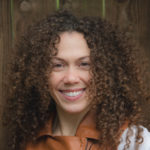 Julana Torres
Beatriz
Julana is a Portland local with an extensive career in music, dance, and theatre. She is ecstatic to be performing for the first time with Profile Theatre. Most recently Julana originated the role of Doña Teresa in Óye Oyá at Milagro Theatre  and Grandma in Artists Repertory's world premiere musical Cuba Libre. Other musical theater credits include Fame (Carmen), West Side Story (Carmelita), Peter Pan (Tiger Lily 2), and South Pacific (Ensemble). Julana also established the full time dance program for Franklin High School, and was the creator of successful arts showcase for youth Arts Alive. She can also be seen performing as the lead singer for popular latin jazz orchestra The Bobby Torres Ensemble.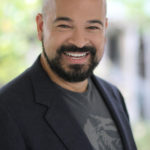 Jimmy Garcia
Manuel
After studying at Southern Oregon University and performing at the Oregon Shakespeare Festival, Jimmy is happy to be back in Portland where he began his acting career years ago on the stages of Milagro Theater, Stark Raving Theater and Portland Center Stage. In Southern Oregon, he performed a variety of roles working with such esteemed directors as Bill Rauch, Libby Appel and Pat Patton to name a few. He has most recently performed in Milagro's world premiere Òye Oya, ART's A Civil War Christmas, Profile Theater's Elliot: A Soldier's Fugue, and can next be seen in Profile's The Happiest Song Plays Last.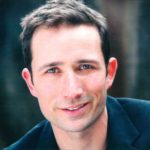 Chris Harder
Aaron
Chris is honored to work with Profile Theatre. Credits include: Marjorie Prime, The Skin of Our Teeth, We Are Proud…, Intimate Apparel, Ten Chimneys, The History Boys, Chasing Empires Soul (Artists Rep), Cyrano, Othello, The Receptionist, Antigone, JAW (PCS), Head. Hands. Feet. (Shaking The Tree), Mother Teresa is Dead, Angels in America, Twelfth Night (Portland Playhouse), The Turn of the Screw (Portland Shakespeare Project), The Snowstorm (Many Hats/CoHo), The Yellow Wallpaper, Fool For Love (CoHo), Shining City (Third Rail.) Chris was a member of Sowelu Theatre Ensemble for seven seasons, he teaches acting at Portland Actors Conservatory and at Artists Rep.
Rebecca Martinez
Director
Rebecca  is a Brooklyn-based director and choreographer with deep roots in Portland. Rebecca is an ensemble member of Sojourn Theatre, a Co-Curator of Working Theater's Directors Salon, a member of the Lincoln Center Theater Directors Lab, INTAR's Unit52, the 2015-16 SDCF Observership Class, the Latinx Theatre Commons Steering Committee, and an Associate Member of SDC. Awards include four Portland Theater Drammy Awards (7 Great Loves and The War Project: 9 Acts of Determination – Sojourn Theatre; The Brother/Sister Plays – Portland Playhouse) and the Lilla Jewel Award for Women Artists. Rebecca is an artist with the Center for Performance and Civic Practice and a 2017 Drama League Directing Fellow.
Daniel Meeker
Scenic Design
tba
Sarah Gahagan
Costume Design
Sarah is a costume and set designer for theatre, dance, festivals and stop-motion animation film as well as being adjunct theatre instructor and resident costume designer at Portland Community College. She has done theatre design and collaboration work with many of Oregon's beloved arts organizations including: Artist Repertory Theatre, Oregon Children's Theatre, Profile Theatre, Miracle Theatre Group, Oregon Contemporary Theatre, Oregon Ballet Theatre, and Michal Curry Design. Sarah has received Drammy Awards for her costume design work on Eurydice, James and The Giant Peach, Trojan Women, El Quijote, and A Year With Frog and Toad.
Kristeen Crosser
Lighting Design
Kristeen is excited to be working with Profile again. Some of her favorite Profile credits include lighting design for Buried Child and Thief River and scenic design for My Children My Africa and Master Harold and the Boys. She received her BA from Centre College in Danville, KY and received her MFA in lighting design from Wayne State University, Hilberry Company in Detroit, MI.  She has designed lighting and/or scenery for several area and regional theatres including Artists Rep's Eurydice, Foxfinder and The Understudy, Miracle Theatre's Mariela in the Desert and Oedipus El Rey. Oregon Children's Theatre's Goosebumps the Musical and Bad Kitty. Third Rail Repertory Theatre's The New Electric Ballroom and Northwest Children's Theatre's Snow White.
Sharath Patel
Sound Design
Sharath was raised between Appalachia and India while spending the following years studying across Europe and New England. He spent nearly a decade as a lead sound designer in New York City. Recent design highlights include As You Like It (CalShakes Oakland); The Royale (ACTheatre Seattle); Free Outgoing (East West Players Los Angeles); Grand Concourse (Artists Rep). Regional/International credits include designs in New York City, D.C., Boston, Norfolk, Raleigh, Aspen, India, France, England, Germany, Romania, Yale, Reed, Harvard, Fordham, Columbia, Willamette, Ohio, Portland State, and Butler University. Sharath holds a MFA in Sound Design from the Yale School of Drama and currently is a Resident Artist at Artists Repertory Theatre. www.sharathpatel.com
Sarah Andrews
Props Master
Sarah earned her BFA in Acting in 2014, since this she has worked and lived in Portland. She has worked with many theatre companies including Tears of Joy, Staged!, Post 5 Theatre, Milagro, Lakewood, Oregon Children's Theatre and defunkt theatre. She also works in community-based projects such as Buskers In The Burg in Ellensburg, WA and the Summer Solstice in Seattle. She also volunteers with theatre projects in Oregon prisons. She wrote, produced and directed an original adaptation of "Life is a Dream" and the children's show "Pearl and the Five-Headed Dragon."  She has also taught workshops on puppetry at the Kennedy Center Theatre Festival. Currently, she is producing Thom Pain (based on nothing) by Will Eno.
Miranda Russ
Stage Manager
Miranda has a BA in Drama, with Honors in Stage Management, from University of California, Irvine and an MFA in Stage Management from Columbia University in the City of New York. Her professional credits include: Gigi on Broadway; Othello at Classic Stage Company; Birds of Paradise at New York International Fringe Festival; Summer Valley Fair at the New York Musical Theatre Festival; and more. Having recently relocated back to the West Coast, Miranda is enjoying working with the amazing Portland theatre community, with companies such as Profile Theatre, Artists Repertory Theatre, and Third Rail Repertory Theatre.
Madilynn Garcia
Production Manager
Madilynn is a native Texan and thrilled to be working at Profile this season. Some of her past production management work includes Elliot, A Soldier's Fugue at Profile Theatre, The Nether at Third Rail, as well as work at The Oregon Shakespeare Festival, The ZACH, and UT Austin. Madilynn also serves on the Diversity and Inclusion Committee for The United States Institute for Theatre Technology (USITT) where she coordinates the Gateway Program, which seeks to promote underrepresented, emerging artists in the area of production
Esther McFadden
Production Assistant
Esther is glad to be back with Profile after opening the season with Elliot, A Soldier's Fugue (PA). Recent credits include The Talented Ones (PA), Trevor (PA), and The Skin of Our Teeth (PA) with Artists Repertory Theatre, The Angry Brigade (SM) with Third Rail Repertory Theatre, Upside Down: A Musical Tale After the Christ (SM) with The Upside Down Theater Company, and A Christmas Carol (PA), Julius Caesar, The Heidi Chronicles,To Kill A Mockingbird, and Blues for Mister Charlie (SM Intern) with Trinity Repertory Company. She is a graduate of Emerson College with a BFA in Stage and Production Management and BA in Writing, Literature, and Publishing.