20th Anniversary Benefit Celebration!
On Monday, September 18, 2017 we gathered in celebration of Profile's 20th Anniversary!
The evening began with a concert of songs from the musicals of Quiara Alegría Hudes.  A full band led by musical director Freddy Vilches backed three talented vocalists, Alex Ramirez de Cruz (26 Miles), Julana Torres (26 Miles and Water by the Spoonful) and Feliciano Tencos-Garcia.  They performed songs from Miss You Like Hell, Barrio ABC's and In The Heights.
A catered reception followed.  20 years of Profile patrons and artists mingled while enjoying eats from Pambiche and wine from Wildwood/Mahonia.
We celebrated 20 years of putting the playwright at the center of the season.  Hosted by Chris Murray, a seated program looking at our past and future shined a light on the core of what makes Profile an essential part of Portland's creative community.  Guest artists from Profile's history gave tribute to the theater and their experiences working within our unique mission.  We thank Tim Stapleton, Tobias Anderson, Jane Fellows, Kristeen Crosser, Bobby Bermea and Jimmy Garcia for their moving tributes.
The evening was completed by a special presentation to Jane Unger, the Founding Artistic Directory.  Jane shared words about the founding years and reflected on the many successes and varied challenges of fostering a theater from inception to the landmark event of its 20th anniversary.  Jane will be returning for the 2018-19 season as the director of our opening show 2.5 Minute Ride by Lisa Kron.
Cheers to Profile Theatre's future and another 20 years!
THANK YOU to the evening's sponsors: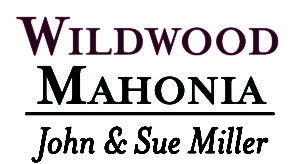 RAFFLE SPONSORS: Oregon Shakespeare Festival, Peerlis Hotel Ashland Oregon, Ashland Creek Inn, MJ Daspit, Laurel Bustamante, Gracie's, Gilda's Italian Restaurant, Por Qué No?, Luce, Navarre, Davenport, Cheese Bar, Lan Su Chinese Garden, Daniel Skach-Mills, Canoe, Oblation.