Community Council
Profile's Community Council is a group of unique individuals whom we invite to join us behind the scenes over the course of our seasons. Each member brings a unique perspective and voice to the conversation around our featured playwrights.  Council members are invited to rehearsals, production meetings and various other aspects of Profile programming, and then are invited to share their thoughts and reactions with us and with their own particular community.
Meet the 2018-19 Community Council!
Tony Funchess
Santos Herrera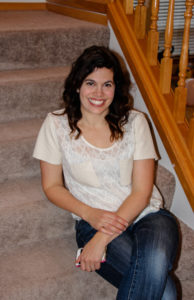 Michelle Fadem Kashinsky is thrilled to be a part of  Profile's Community Council.  She is the Casting Director for Profile's upcoming production of The Secretaries.  She is Production Managing Hand2Mouth's 2017-2018 season.  She spent 12 years at Radio City Music Hall helping produce the Christmas Spectacular with the Rockettes. She has a MFA/BFA from NYU (Tisch).  She is a playwright and children's book writer and proud members of The Dramatists Guild and SCBWI.
Margaret McKay
Mariel Sierra
Carmen Suarez
Dana Walls
Click here to see what our 2017 Community Council members shared.