In Conversation
On Saturday, November 18th we proudly hosted our 2017 featured playwright
Quiara Alegría Hudes IN CONVERSATION
with Josh Hecht, Artistic Director at Profile Theatre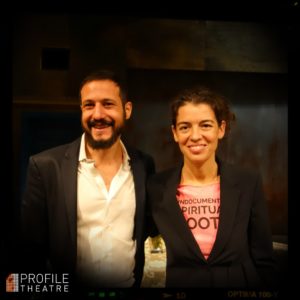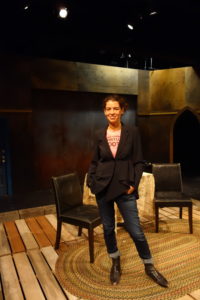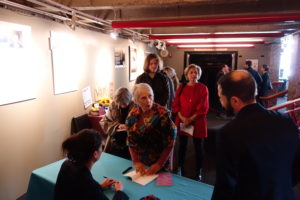 This Pulitzer Prize winning dramatist is traveled to Portland for a special one time event.  She joined Artistic Director Josh Hecht on stage for an hour-long conversation about her writings and the role of art in activism.  Quiara also read an excerpt from her forthcoming memoir and selections from her newest project Emancipated Stories: Pages From Those Behind Bars.  Quiara selected a few lucky audience members to read a selection of the Emancipated Stories live onstage!  Many patrons also took the opportunity to purchase copies of Water by the Spoonful and The Happiest Song Plays Last to have them signed by Quiara!
It was an illuminating conversation and enriching visit from this playwright.  Throughout her visit – and our season – she generously shared her whole self with the creative team, patrons and Community Profile writers.  We gained insight into her ways as a writer, person and passionate community member!
We look forward to our  next opportunity to host a vibrant contemporary playwright!  
Look for announcements about Lisa Kron & Anna Deavere Smith in the 2018-19 season.