In Dialogue Community Events 2016

In Dialogue Community Events are opportunities to come together to discuss, explore or experience themes and ideas that lie at the heart of the work of our featured playwright. Often presented through partnerships with other local organizations, these events are free to the public.
Upcoming Community Events:
We have no upcoming Community Events at this time.  Check back for more information in the new year!
Past 2016 Community Events:
Wednesday, February 10th:
From Saving to Serving: An Oregon Humanities Conversation Project Event | 7:30
Morrison Theater
Profile is thrilled to partner again with Oregon Humanities to examine issues that lie at the heart of the first production of our season, Tanya Barfield's The Call.  Many of us try to make a positive difference in the world through our work and volunteering, and we often find that this can be difficult. The language of helping reflects this difficulty. Charity sounds admirable to some and offensive to others. Service can be bland, saving can be paternalistic, and social entrepreneurship can feel corporate. Join Oregon Humanities Executive Director Adam Davis for a conversation that will explore why it's so hard to find the right words for the good work we try to do in the world. How should we think and talk about our efforts to make positive change?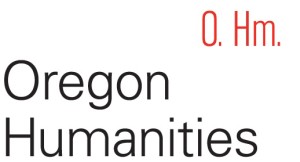 Monday, April 11th:
Blues People: A Journey Through African American Music | 7:30
Alder Theater
Join us on the set of our second production of the season Blue Door for an incredible night of musical exploration.  Experience the versatility, depth, energy and vibrancy of African American music – traditions that are at the heart of American culture – as they are explored by local music luminaries The Obo Addy Legacy Project, LaRhonda Steele, Adrian Baxter, Carmen Brantley Payne and Mic Capes!
Monday, May 9th:
Why Aren't There More Black People in Oregon?: A Hidden History| 7:30
With Walidah Imarisha
Morrison Theater
Have you ever wondered why the Black population in Oregon is so small? Oregon has a history not only of Black exclusion and discrimination, but also of a vibrant Black culture that helped sustain many communities throughout the state—a history that is not taught in schools. Author and educator Walidah Imarisha will lead participants through a timeline of Black history in Oregon that speaks to the history of race, identity, and power in this state and the nation. Participants will discuss how history, politics, and culture have shaped—and will continue to shape—the landscape not only for Black Oregonians but all Oregonians.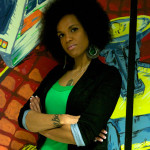 Walidah Imarisha is an educator, writer, public scholar and poet. She is the editor of two anthologies, Octavia's Brood: Science Fiction Stories From Social Justice Movements (AK Press/IAS, Spring 2015) and Another World is Possible (Subway Press, 2002). Imarisha is also the author of the nonfiction book focused on criminal justice issues, Angels with Dirty Faces: Three Stories of Crime, Prison and Redemption (AK Press/IAS, 2016) and the poetry collection Scars/Stars (Drapetomedia, 2013). She was a nominated for Oregon's Poet Laureate, and was awarded one of two 2015 James Tiptree Jr. Fellowships for her science fiction writing that explores the intersections of identities.  Imarisha teaches in Portland State University's Black Studies Department. For the past six years, she has presented all over Oregon as a public scholar with Oregon Humanities' Conversation Project.
Save