About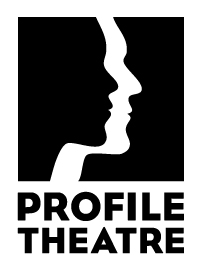 Profile Theatre was founded in 1997 with the mission of celebrating the playwright's contribution to live theater. To that end, Profile produces a full season of plays by or about a single playwright each season. The opportunity to deeply engage with the body of work of a featured playwright through performances, readings, lectures and talkbacks is unique in Portland.
Our Mission realized…
Profile gives our audiences the opportunity to enter a writer's world for a full season of plays and events. Whether coming for a single evening or the whole season, our deep examination of the featured writer encourages audiences to view each play as part of a flowing dialogue. When we look at a single writer's body of work, we see history reflected. What does the same pair of eyes see and reflect in the 1960s?  The 1990s?  Now? Our audiences witness conversations across time that help us to grow and learn and understand.
We believe that live theater begins with the playwright's words. In honoring the playwright, Profile encourages its audience to recognize the creative dynamic between the playwright and live theater — the playwright is the springboard or primal seed from which everything else grows.
The dramatists we profile always have something significant to say about humankind in all its variety, complexity, humor, tragedy, anger and goodwill. They cast a light on the desires and demons that drive us, helping us seek a better understanding of who we are, where we are going, and why. We work to make that search deeply enjoyable, thought-provoking and stimulating.
Join us for one evening, and you will find enough food for thought to inspire many evenings of conversations. Join us for the full season, and you will share in a banquet of ideas and emotions rich enough to nourish you all year long.