Artistic Director, Josh Hecht, meets with Paula Vogel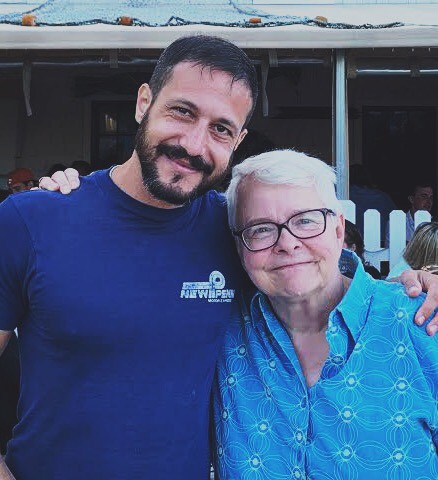 Dear Profile Family,

Last month, while on vacation in Provincetown, MA, I had lunch with Paula Vogel, who makes her home in Wellfleet on Cape Cod. We spent an inspiring couple of hours together talking about a great many things. She spoke a lot about the importance of the mentor-mentee relationship and her 25 years of teaching playwriting at Brown and at Yale. She spoke of the former students who have remained important to her, whose work and point of view have changed her own — including Lynn Nottage, with whom she shares a Profile season, and Quiara Alegria Hudes, our 2017 Featured Writer. She spoke of meeting Branden Jacobs-Jenkins for the first time when he was an 18-year-old freshman at Princeton and knowing immediately that he would be a force to be reckoned with. She spoke of the people who were big influences on her — John Guare, Maria Irene Fornes, Lanford Wilson, Caryl Churchill — and of her regret in not taking them up on their invitation to stay a part of their lives. She said, "It's absolutely an Oedipal relationship, and I want the next generation to knock down my aesthetic and change the field."

As we were leaving, I told her that one of the things I love about our mission is that we get to know a writer's leitmotifs and that recently, in re-reading INDECENT for auditions, I noted the way the final image mirrors the final image in THE BALTIMORE WALTZ. "Thank you," she said. "Nobody's ever noticed that before. You're the first one. They're bookends."

"Give my love to everyone at the theatre," she said. "I hope to see you soon."

I, too, hope to see you soon. When you join the Profile Theatre Family by subscribing you get an up-close look, not just at the extraordinary work of master artists like Paula Vogel, but at the artists themselves, what makes them tick, their passions and preoccupations, their heart and soul. Paula Vogel and Lynn Nottage are life-affirming, consciousness-changing artists. I can't wait to share them with you.

See you at the theatre!