Welcome to our 16th Season!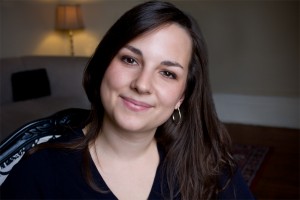 The first Athol Fugard play I saw was "Master Harold"…and the Boys. I was in high school, the same age as Harold, and the play haunted me. What was this world that felt in some ways so familiar – the pressures of school, the complex relationship of a child to his parent – and yet was so far away from my present day life? Later that year, I saw a production of Blood Knot. Though I was in liberal Northern California, I immediately recognized the social injustice and inequality being so eloquently represented onstage. I looked around my community and saw the story of the Blood Knot brothers. In this country, we were lucky to be untouched by apartheid, but we were not free from social inequalities of race, class, gender, and age.
Inspired by Fugard's writing, I became obsessed with South Africa, wanting to learn as much as I could about this dry and foreign place where in my lifetime, discrimination was written into law. I remembered watching Nelson Mandela receive the Nobel Peace Prize. I rented the Up Series documentaries that followed black, white, Indian, Afrikaner, and colored children throughout their daily lives. The 1990s were an exciting time to be paying attention to South Africa, and I think we were all aware that we were witnessing something big: the end of apartheid was the beginning of freedom for a nation mired in deep sadness, poverty, and imbalance.
Born in 1932 in the Eastern Cape town of Middleburg, South Africa, Fugard started writing in the 1960s. His prolific history (in which he also acted in and directed many of his own works) includes over 30 plays, many film adaptations, and a special Tony Award for Lifetime Achievement in the Theater. Fugard's writing still energizes me to grapple with issues of social justice: education, socioeconomics, gender, age, race – they're all in there. But as an adult, it is also Fugard's tremendous skills as a writer that draws me again and again to these texts. He takes tiny corners of South African life and, by shining light onto them, turns them into prisms that reflect the whole of the surrounding world out to his audience. Fugard's work does not overtly presenting doctrine and diatribe. Instead it is theater of humanity, of relationships, of the heart. In a country as political as South Africa, Fugard has said, political commitment and comment is an automatic by-product of being a truthful storyteller. His work inspires conversation, deep examination of the questions he asks, and then, real change. He is, without question, one of the greatest writers of our time.
Though rainy Portland is on the opposite side of the earth from the deserts of South Africa, I know you will find, as I have, universal truths revealed in the specificity of Fugard's words: poetic, blunt, honest, and inspiring.
~Adriana Baer, Artistic Director