2019 Commission
In February of 2019 we will present our first-ever world premiere commission.
An ambitious project exploring healthcare and chronic illness created with world-renowned theatre artist and National Medal of Arts awardee Ping Chong + Company.
Created in collaboration with our Community Profile program.
Learn all about this exciting project here!
What is Community Profile?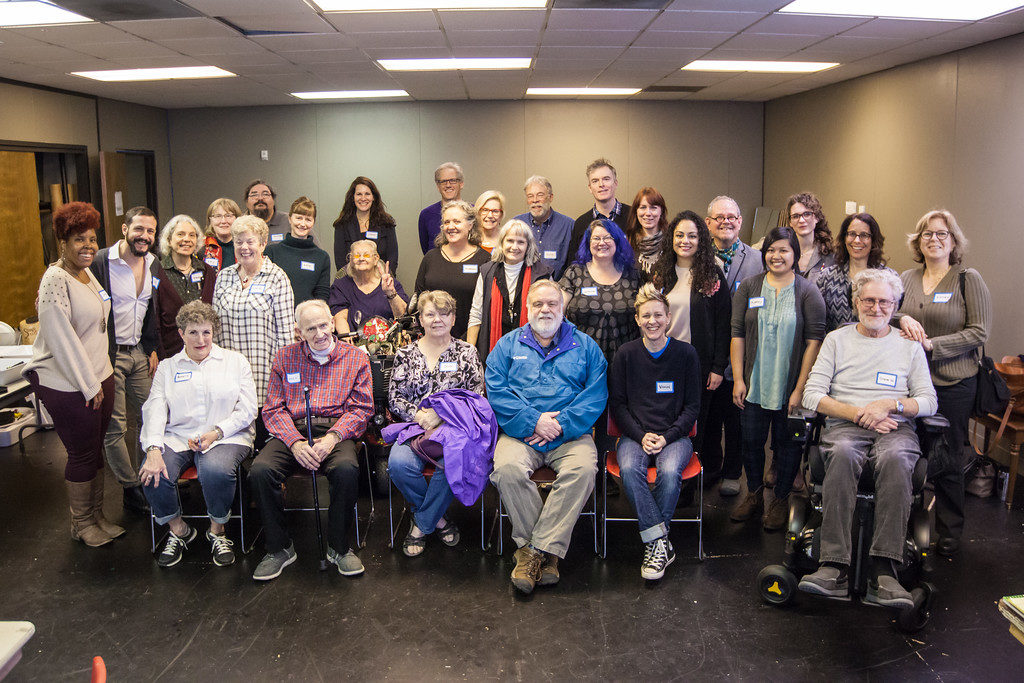 Profile Theatre's mission provides inspiration not only for the productions we put on stage but also the way in which we engage with our community.
To that end, we have created our Community Profile program, through which we identify a specific portion of our Portland community that we think will be particularly impacted by our featured writer, and engage with them for a full year of community-building and artistic practice.
Participants have the opportunity to attend monthly writing workshops with award-winning writers and exceptional teachers, cultivating their own creative voices and using writing as a springboard for conversation and community-building. The program culminates with a public presentation of some of the original work created by participants.
Our 2018-19 season is the second year of this life-changing program.  The first year, in tandem with our Quiara Alegría Hudes season, focused on Veterans.   This year's program follows the themes that surface in the work of Lisa Kron and Anna Deavere Smith and is for those living with chronic illness, their family and caretakers.  A cohort of 40 participants have been gathering monthly since January 2018 and will continue until the season's end in June 2019.
Who is Ping Chong + Company?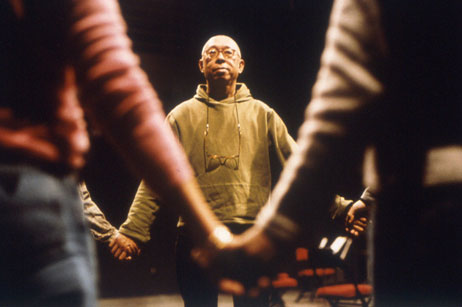 Ping Chong is an interdisciplinary artist based in New York City.  His company was founded in 1975 with a mission to create works of theater and art that explore the intersections of race, culture, history, art, media, and technology in the modern world.
Ping was honored with the National Medal of Arts, the highest award given to artists by the United States government, in 2014 by President Obama.
Lead by this theatrical innovator Ping Chong + Company produces works addressing the important cultural and civic issues of our times, creating theater that crosses boundaries of identity, community, and form.
Productions range from intimate oral history projects to grand scale cinematic multidisciplinary productions featuring puppets, performers, and full music and projection scores. The art reveals beauty, precision, and a commitment to social justice.
As an artist who has shifted between multiple worlds, identities, and communities, Artistic Director, Ping Chong has honed a collaborative creative method that examines the fluidity of identity and fosters cross-cultural exchange.
Ping Chong + Company serves as an artistic incubator for the projects it undertakes and then seeks out producing and presenting partners to extend the range of its projects.
What is the Original Production?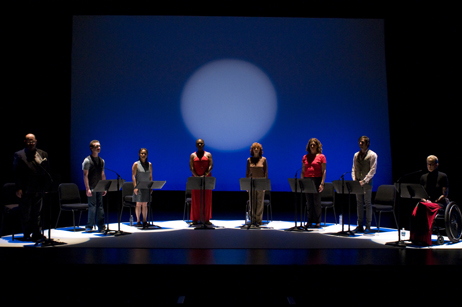 Profile Theatre is honored to commission Ping Chong + Company to create a World Premier original work to be staged in February, 2019.  Lead by their Associate Director Sarah Zatz, this production is a community-specific interview-based work of theater examining issues of chronic illness, caregiving and healthcare.
The work will feature stories of three members of our Community Profile program, along with those of health-care practitioners and policy-makers, co-created and performed by the participants themselves.
This project is made possible by a Creative Heights grant from the Oregon Community Foundation and funding from the National Endowment for the Arts.
Performance dates are February 8-10, and 15-17 2019.  Morrison Stage at Artists Rep
Support the Project!
Please join us for An Evening At The Lan Su Chinese Garden as we welcome Ping Chong to Portland and launch this amazing project.
Learn about the life-changing Community Profile Program.
Meet Ping Chong to hear about his work and our world premiere commission.
Enjoy private access to the gardens and a catered reception.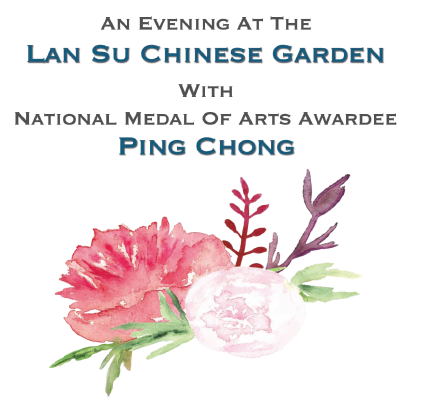 Tuesday, August 21st 7:00 – 9:00 pm
Tickets: $150
Please RSVP by Friday, August 10th
To: Aiyana Cunningham, Director of Patron & Donor Relations
503.242.0080, aiyana@profiletheatre.org